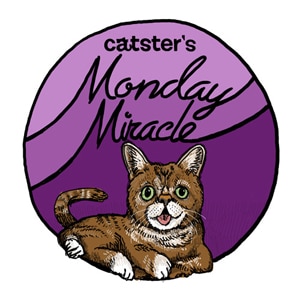 I'd never heard of a "rumpy" cat until I found Kiwi's Facebook page.
Kiwi is a kitten who suffers from Manx syndrome. The same genetic mutations that cause Manx cats to have no tails can cause complications in other cats. For Kiwi, a missing vertebrae means that she experiences a host of neurological disorders. She has difficulty controlling her hind legs and her bladder and bowels.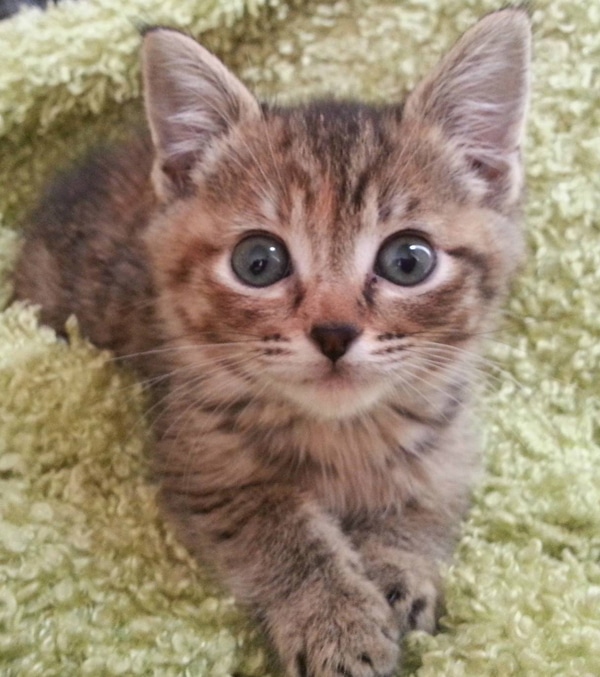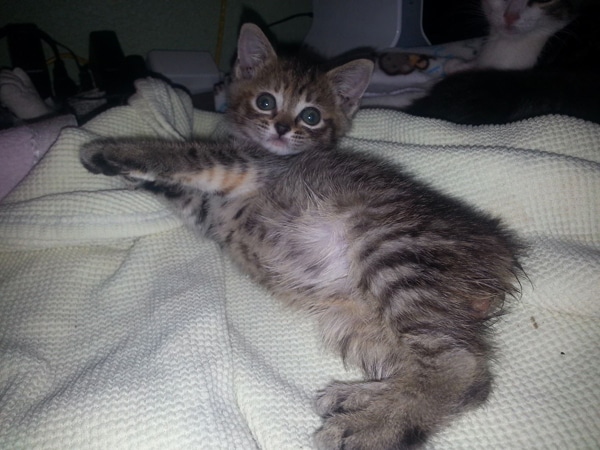 Kiwi was found abandoned by the side of a road at a tender six weeks old. She was taken to a no-kill shelter where her human friend — only identified as Heather — fell in love with her. Heather is a volunteer at the shelter and couldn't bear to see the kitten abandoned again. Heather knew the responsibilities involved in taking on a rumpy cat, but she figured that since she's cleaning up foster kitten messes anyway, what's the harm in one more?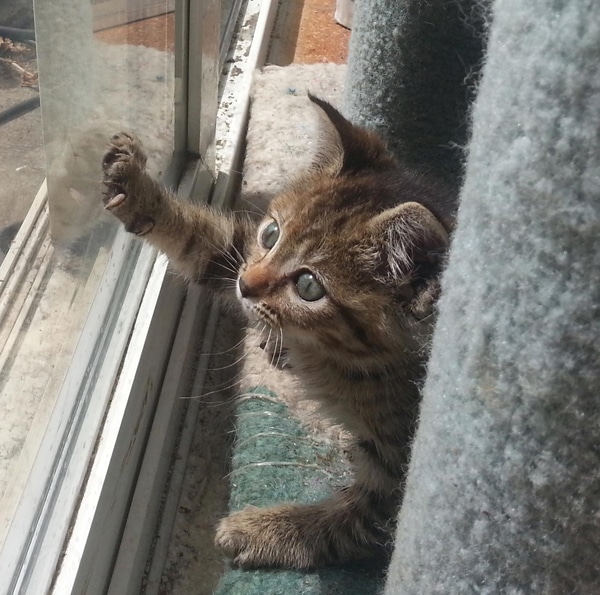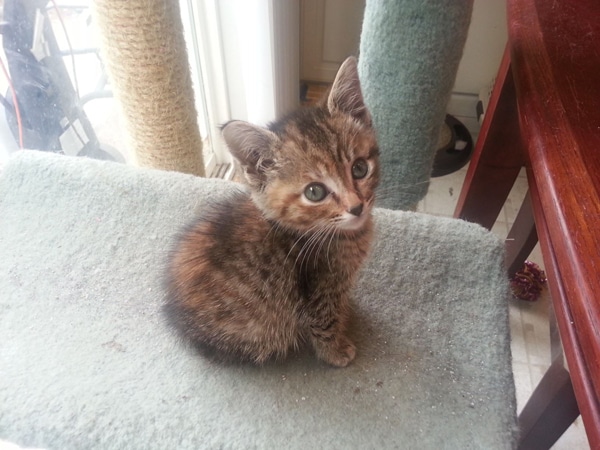 While Kiwi has control of her hind legs, the same cannot be said for her bodily functions. But Kiwi is young and there's a chance her condition could improve as she grows up. Heather is realistic about Kiwi, though — she knows Kiwi may not live as long as other cats and might always need extra attention, but Heather believes that as long as Kiwi is healthy and has a good quality of life, she deserves a chance to live in a loving home.
Photos via Kiwi's Facebook page — follow her there and tell her Catster sent you!
Read more Monday Miracles on Catster:
About Liz Acosta: Catster's former Cuteness Correspondent, Liz still manages the site's daily "Awws," only now she also wrangles Catster's social media. That's why she wants you to follow us on Facebook, Twitter, and — her personal favorite — Instagram. See ya there!