Before I saw the Acro-Cats and the Rock-Cats in San Francisco, I had my reservations about a troupe of circus cats and their human ringleader. First of all, I know lots of dogs who can do lots of tricks, but I don't know a single trained cat. Second of all, I mean, come on, a cat circus — so when my Catster overlords suggested I check it out, I raised my eyebrow so high it practically jumped off my face.
But Samantha Martin and her amazing feline friends won me over.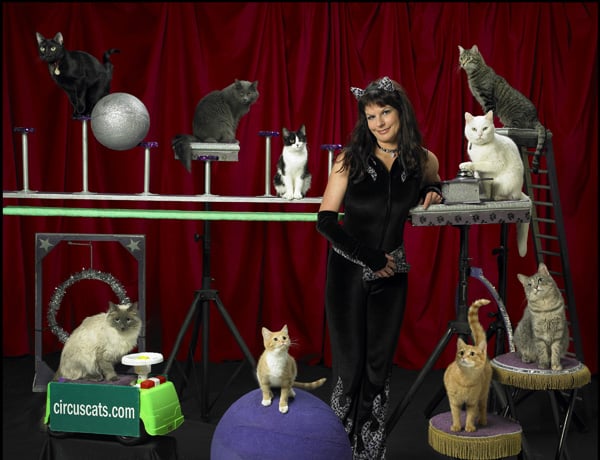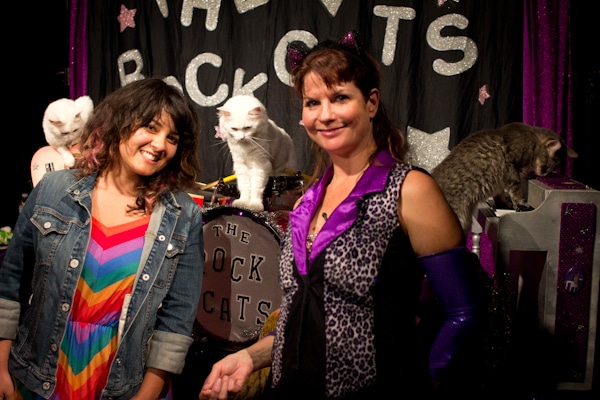 With a lot of patience and hard work, Samantha demonstrated that you can train cats. And not only is a trained cat totally cute, but training can save their lives. For example, she explained how the cats have all learned to jump into their carriers at the sound of a whistle — a trick that could save them in an emergency, when you don't have time to go hunting for scared cats under the bed.
All of Samantha's cats are rescues, and she even tours with adoptable kittens from overcrowded shelters. The kittens are taught basic tricks to help endear them to future furever homes; Samantha has successfully adopted out about a hundred cats. She told me that families still send her photos of the cats she helped place.
The show itself was enchanting — even when the cats didn't perform their tricks on command and just acted like cats. Cats are cool. They can do whatever they like and we'll still love them.
Entertainment? Advocacy? Cats? I am a fan!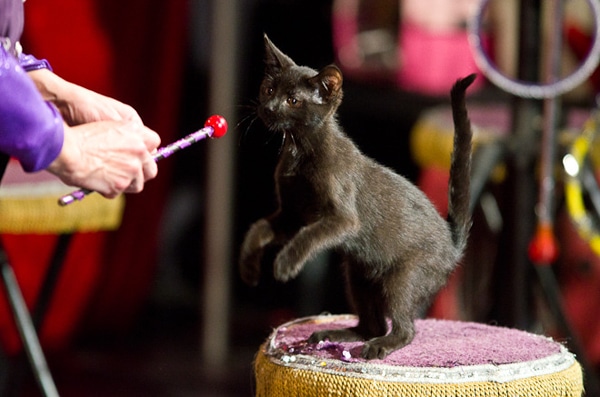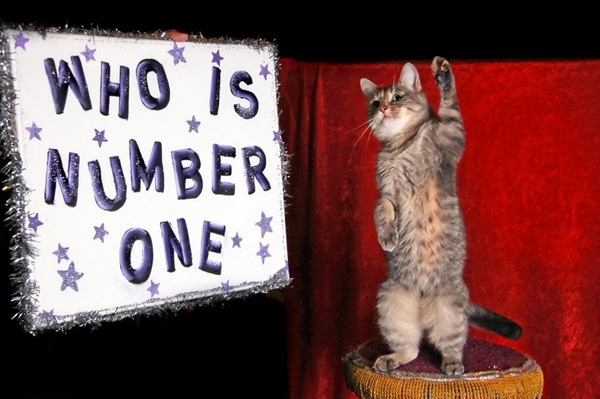 Lately, however, the Acro-Cats and the Rock-Cats have been hit with hardship. Their aging tour bus, which they've used to travel all over the country and advocate for cats and adoption, is about to bite the dust. While en route to a slate of shows, they had to delay their journey several times for repairs. On top of that, tragedy struck the Rock-Cats when Pinky, the guitar-strumming diva, lost her battle with cancer.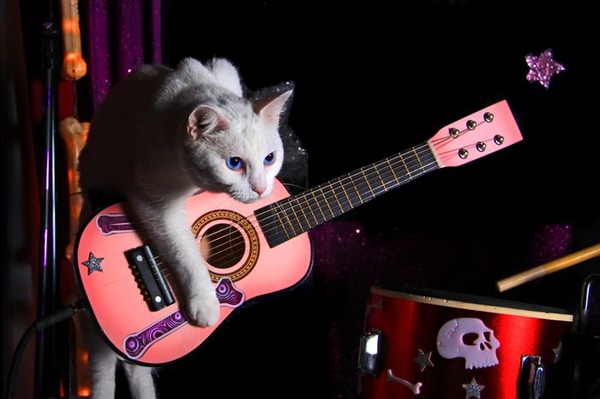 But the Acro-Cats and the Rock-Cats will rise again — they just need our help to build their wings. Through a Kickstarter campaign, Samantha is trying to raise funds to build the purrr-fect cat bus. The campaign is dedicated to the late Pinky and offers a great selection of rewards for backers at different levels.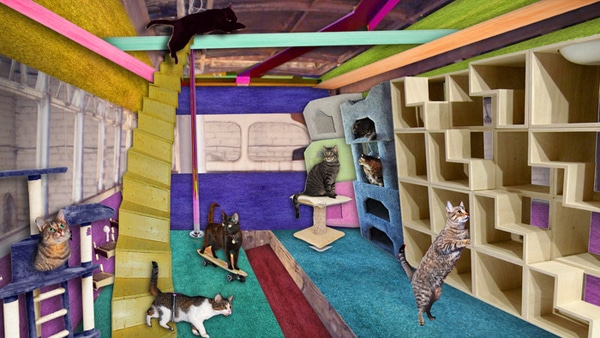 So whaddya say, Catster readers? You can find out how to help here.
Photos via the Acro-Cats' Kickstarter page