Three kinds of tattoos will inevitably make you look like an idiot: The name of a romantic partner you've been with for less than 10 years (because everyone else might break up, but never you two); the logo of a favorite band, sports team, or fast food restaurant; and anything in a language that you don't personally read, speak, or have any cultural connection to. The last one is especially stupid. If you speak only English yet have the Chinese character for "wisdom" tattooed on your bicep, I encourage you to start looking at removal options. Until you do, there are a lot of Chinese speakers (many of whom are people of Chinese descent) who are laughing at you.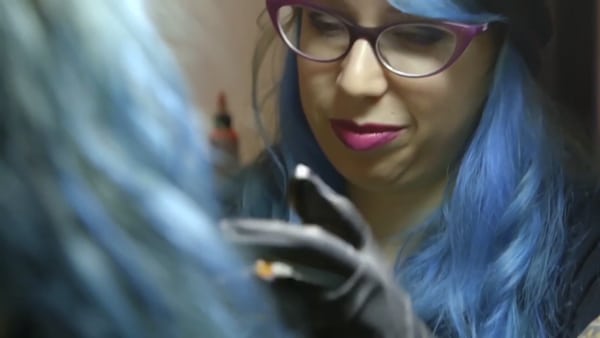 A tattoo of your cat, on the other hand, can be pretty damn cool. Unlike the types listed above, I can respect people who get tattoos to commemorate their cats. The delightful and touching mini-documentary 'Cattoo': The Rise of the Cat Tattoo from The Atlantic, shows why.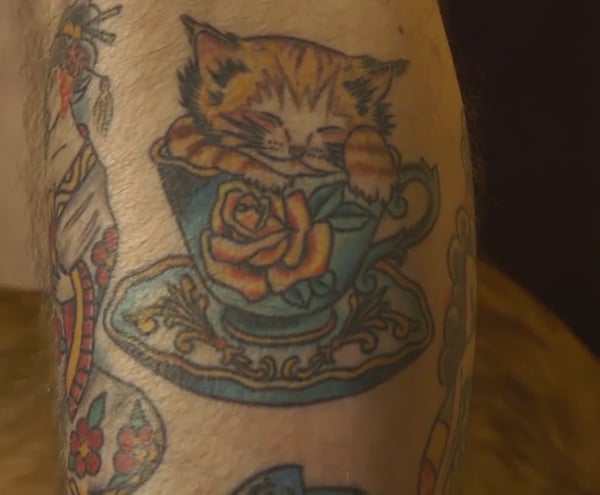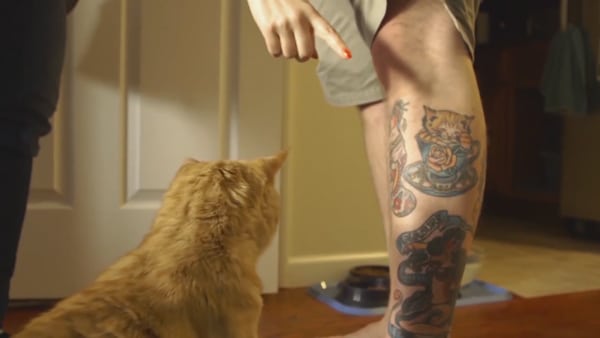 The video profiles Betty Rose, a tattoo artist from Williamsburg, Brooklyn, who has carved out her own niche in the industry by doing what she calls "cattoos." One of the first tattoos she got for herself was of her cat Patches. Her explanation of why is quite moving. Not only does it say a lot about how people and cats bond, but it demonstrates why tattoos are much more than expensive accessories for hipsters:
Like a lot of teenagers, I suffered from depression. And the best part about being a teenager was Patches, because she was always there. I would walk in the house after doing whatever — some bad shit, if I was doing drugs or I was out late or partying or whatever, and she would always give me the same look every time, like "Oh, hey, I'm so glad you're home. Let's hang out and cuddle." And it was like consistent, across the board. And it was really awesome, because I needed that. I had her for about 14 years, and I just knew I had to memorialize her with a tattoo. So, she's now on my arm and with me forever.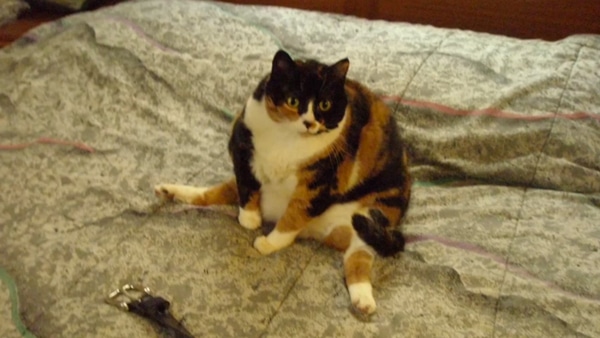 That says a lot: Anyone who's ever had depression, a cat, or both should know exactly what she's talking about. Since that first tattoo of Patches, she's become a professional tattoo artist and built a reputation for being the person you go to if you want to remember your beloved cat in ink. For about a year, she received only occasionally requests for cat tattoos; she now gets them weekly. She says it unwound in a spiral of references from one person to another, until she wound up with a whole portfolio of cattoos. But according to Rose, she hasn't burned out on inking cats: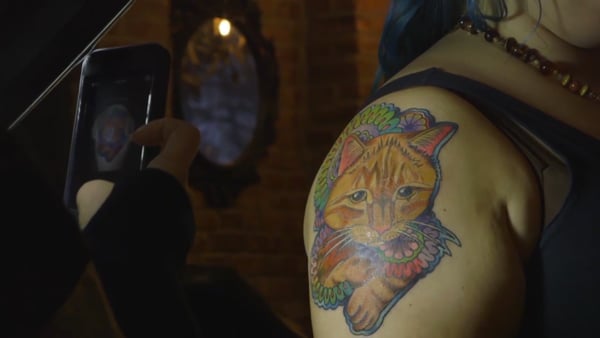 People are constantly asking me for them, and I am never tired of doing them. I will forever be grateful for anybody who lets me tattoo their pet on them, because I know how much it means. And I really like to share that with them, because they usually tell me their story of how awesome their cat is, or how awesome their cat was, and I then can do the same about Patches and my cats now.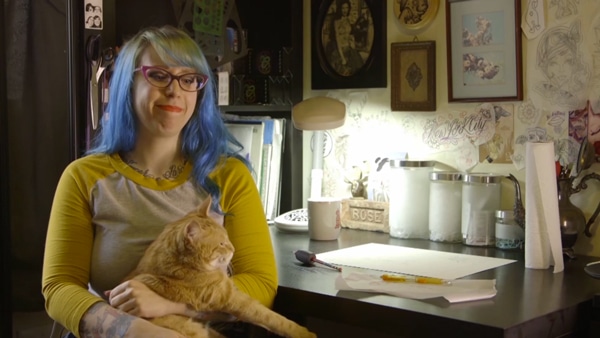 Check out the video below. It really is lovely, whether you're a fan of cats, or tattoos, or both.
Would you get a tattoo of your cat? Have you? Let us know in the comments, and post photos if you have them.
Via The Atlantic
Learn more about your cat with Catster: