Bravo Raw Diet announced this weekend that they're recalling four lots of Bravo Turkey and Chicken treats because they may be contaminated with salmonella.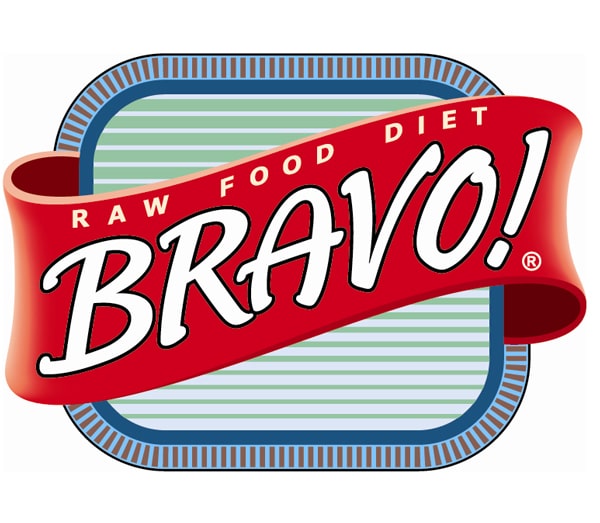 The recall applies to treats that are sold for both dogs and cats. Products included in the recall are:
Raw food diet Bravo! Turkey Blend for Dogs and Cats: UPC 829546311025, expiration date 11/5/2015.
Bravo! Blends All Natural Chicken Blend Diet For Dogs & Cats: UPC 829546211028, expiration date 8/11/2016
Premium Turkey Formula Bravo! Balance Raw Diet: UPC 829546314057, expiration date 11/5/2015
Bravo! Blends All Natural Chicken Blend diet for dogs & cats: UPC 829546211059, expiration date 8/11/2016
The products are all sold as cylindrical chubs of meat in plastic wrap. Bravo had a similar recall last year, although on a much smaller scale.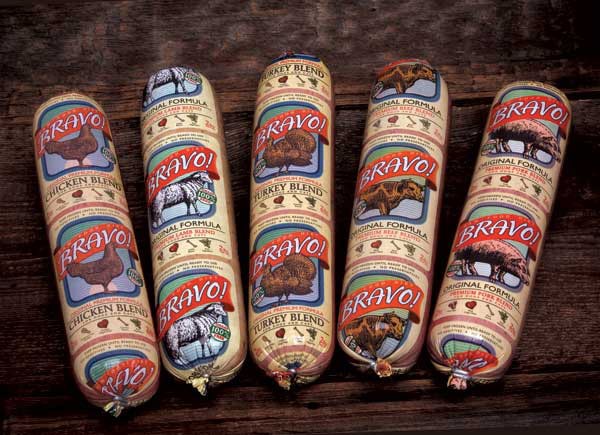 The first two lots in the list above were recalled as a direct result of routine testing by the Nebraska Department of Agriculture that showed the presence of Salmonella. Bravo says in their press release that the second two lots are being recalled "out of an abundance of caution because they were manufactured in the same manufacturing facility or on the same day as products that tested positive."
In addition to the four lots being recalled above, Bravo is also withdrawing from the market all sizes of Bravo Chicken Blend, Bravo Turkey Blend, Bravo Balance Chicken Balance and Bravo Balance Premium Turkey Formula with expiration dates between June 20, 2016 and September 18, 2016. Details about the full recall and withdrawal can be found in a FAQ on the Bravo web page.
If you've bought any of the products on the recall list, Bravo says that you should dispose of it safely in a covered trash can and submit a refund claim using the form on their site.
Via Dog Food Advisor and Bravo Raw Diet
Learn more about your cat with Catster: