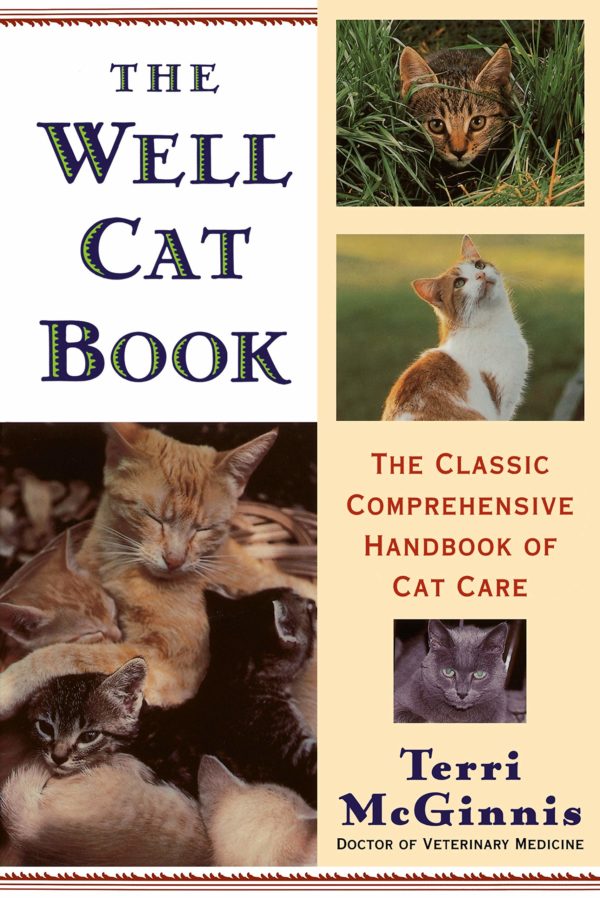 The Classic Comprehensive Handbook of Cat Care
What vaccinations does my cat need, and when? How can I get my cat to stop scratching the furniture? Which problems can I handle myself and when do I call a veterinarian? These are some of the questions cat owners ask most often about cat care.
In The Well Cat Book, Dr. Terri McGinnis, a practicing veterinarian with over twenty years' experience, clearly reviews every aspect of cat care: anatomy, daily care, diagnostic medicine, medical emergencies, home medical care, as well as breeding and reproduction. Cat owners will learn how to detect signs of illness, diagnose problems, and begin home treatment – thereby avoiding expensive and often unnecessary trips to the vet.
An indispensable book that gives cat owners the knowledge, skills, and confidence to raise a well cat. Includes over 120 illustrations and step-by-step instructions. Order your copy now for $19.00.