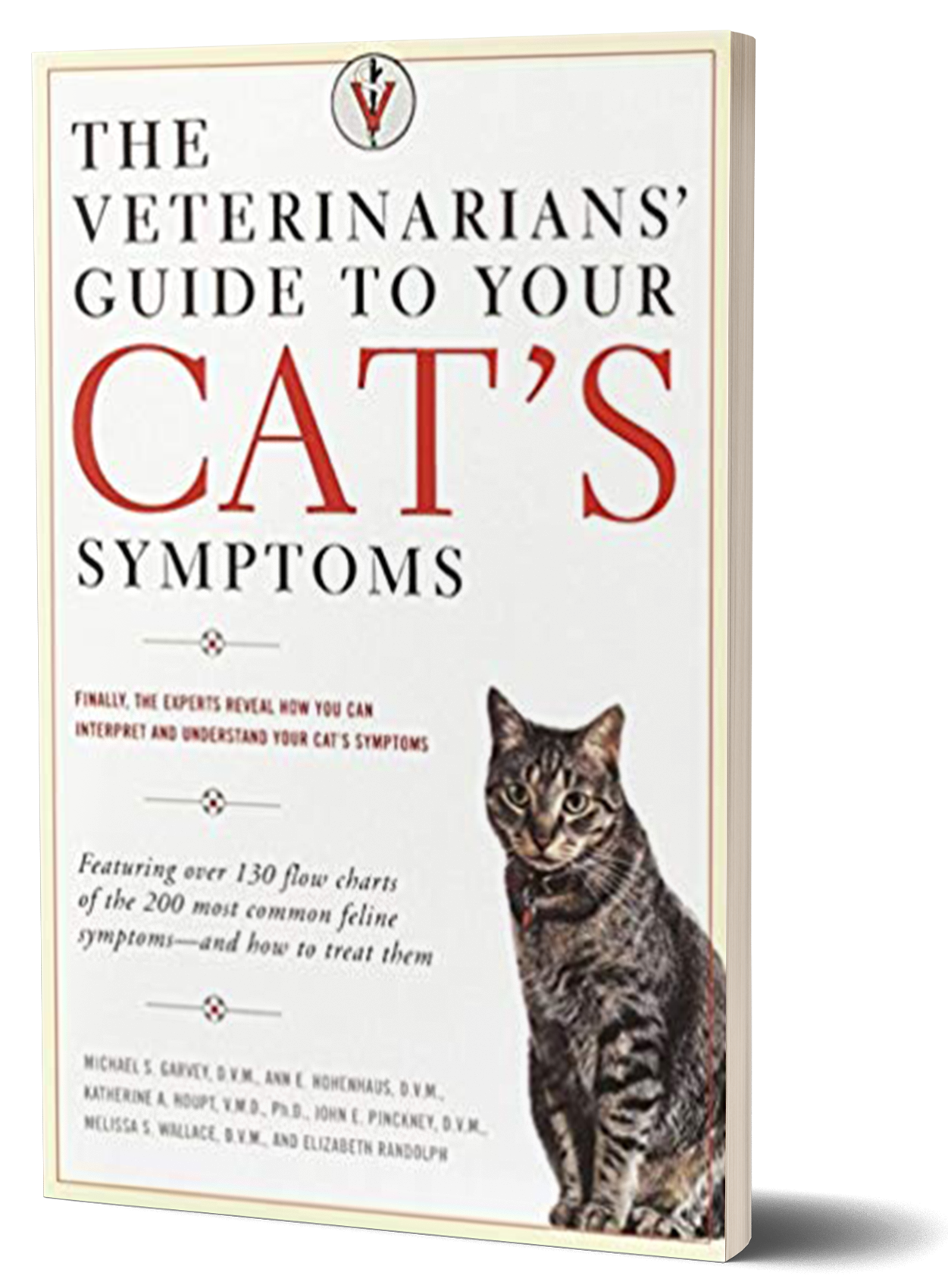 The Veterinarians' Guide to Your Cat's Symptoms
This comprehensive and practical book is designed to assist cat owners in understanding their pets' bodies and health based on signs and symptoms of disease, and in determining the most common medical problems that might cause particular symptoms.
Five leading veterinarians have designed a user-friendly chart system that will guide a pet owner from noting the symptom and observing the cat's behavior to understanding the associated signs of an illness, the possible conditions, and the best steps to take. Filled with more than 200 charts and detailed medical drawings in an easy-to-follow format, The Veterinarians' Guide to Your Cat's Symptoms is the indispensable reference for cat owners.
It not only considers the problems of sick and injured pets, but also addresses the needs of healthy animals. It has all the information a cat owner needs:
What a healthy cat should look like
Flow charts to the 200 most common symptoms
Behavioral issues, such as spraying and clawing
Emergency first aid, including transporting an injured cat
A glossary of veterinary diagnostic tests and medical terms
With this unique combination of medical information and advice, plus an innovative chart system, The Veterinarians' Guide to Your Cat's Symptoms will ensure that your cat really does have nine lives. Order your copy now for $15.00.