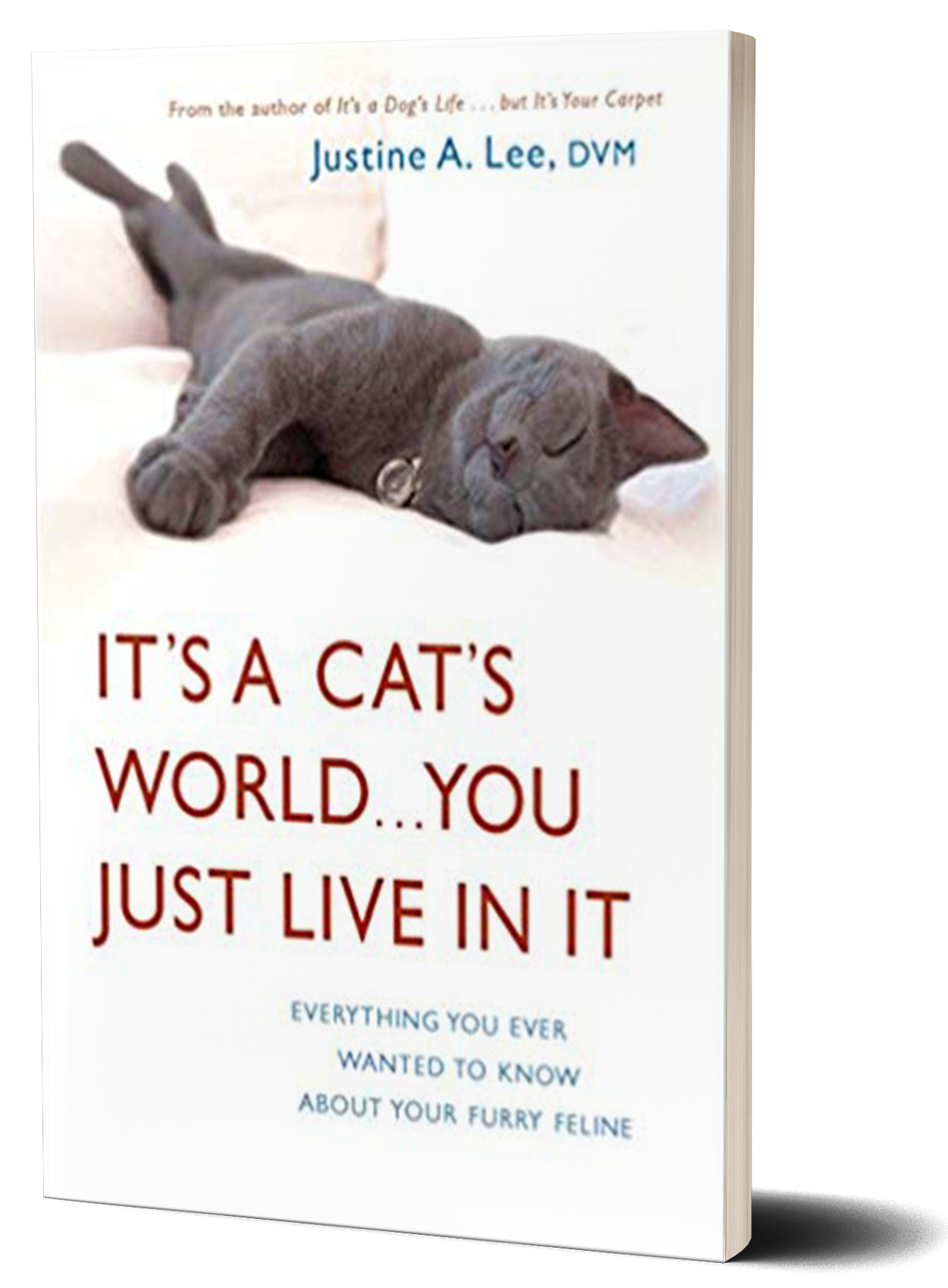 It's a Cat's World…You Just Live in It
Everything You Ever Wanted to Know About Your Furry Feline
What cat owner hasn't wondered what goes on inside that mysterious kitty brain? Do cats always land on their feet?… Can I train my cat to use the toilet?… Do cats have belly buttons? How do I stop my cat from begging for food at 5:45 a.m.?… Can cats really predict death or cancer?… How can I make my anti-social cat more social?… and more.
In this enlightening guide, veterinary specialist Dr. Justine Lee answers your questions about all things feline. Plus you'll find helpful hints on what to look for in a veterinarian. (Helpful Hint No. #1: Find a veterinarian who owns a cat.) She also reveals what every veterinarian wants you to know about being a smart consumer and pet owner.
With tips on dealing with kitty's more irksome behaviors (yes, she has some), advice on looking out for her health and well-being, and plenty of laughs, It's a Cat's World . . . You Just Live in It helps cat owners love and understand their quirky feline companions more than ever. Order your copy now for $14.99.