With the holidays coming up fast, you probably have a few parties or family gatherings lined up, and what you need is the perfect thing to wear. Well, your search is over.
What you need is a cat-themed "Ugly Christmas Sweater" shirt.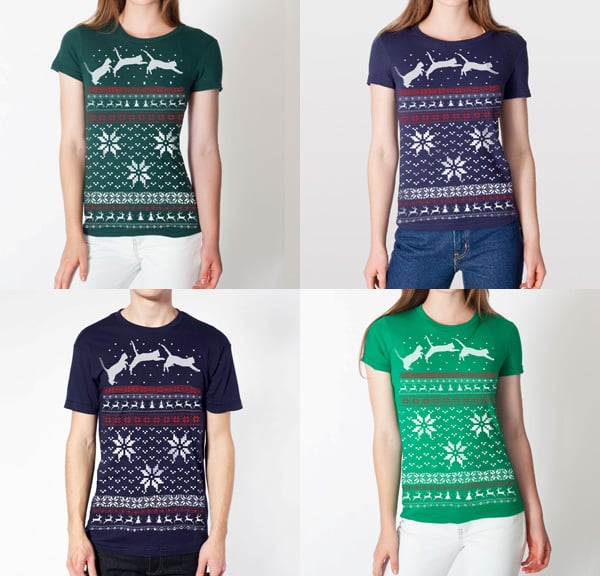 Whether you aim to attend an ugly Christmas sweater party (yep, some people have those) or just plan a night with the family where you want to show off your crazy cat personness loud and proud with a cat-ugly Christmas sweater, Skip N' Whistle's fun new designs are ideal.
One lucky Catster reader will win one of these. So it's not technically a sweater, but the idea is there — and that's good enough for us.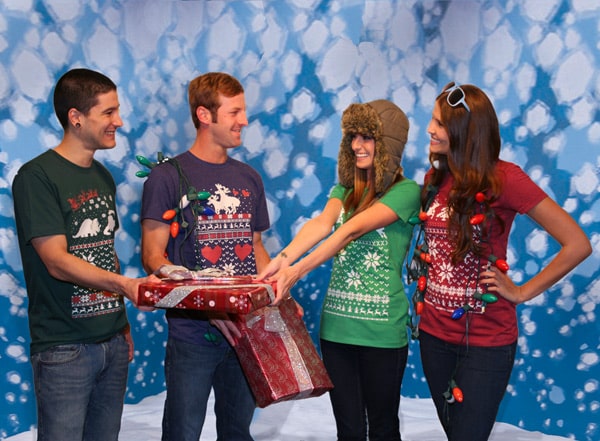 HOW TO ENTER
To enter to win, visit the Skip N' Whistle shop and choose which color cat-themed ugly Christmas sweater T-shirt you'd like to win. You can technically choose any Christmas sweater design (it will be the T-shirt one, okay?), but we particularly love the cat one, of course.
Then come back here and leave us a comment letting us know which color you chose. We'll randomly choose one winner.
All entries must be received by Thursday, Nov. 22, at noon PST. Winners can live anywhere.
To be eligible for the prize, use your Disqus account to comment below. Creating a profile and avatar takes just a minute, and it is a great way to participate in Catster's community of people who are passionate about cats. (And note that if your Disqus account doesn't contain a valid e-mail address, you can't win because we can't contact you. Boo! So please check your account.) We'll notify the winner by e-mail, and you have two days to respond or we'll pick someone else. That's just how it goes.
Good luck, everyone!