---
The book Why Paint Cats? by Burton Silver and illustrator Heather Busch asks some very funny questions in a very serious way. A spoof on the world of art and art criticism — as well as a gentle poke at cat lovers — this stunningly illustrated and cheekily written book profiles "idle rich" cat owners who've paid thousands of dollars to have established artists paint their cats with everything from American flags to skeletons. (None of it actually happened — the cats are actually impressively Photoshopped, and the artists listed in the book are unknown not because they are obscure but because they don't actually exist.)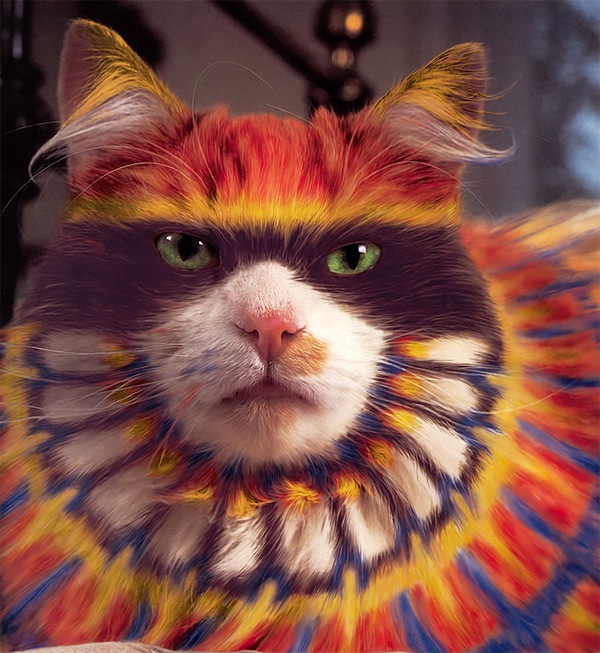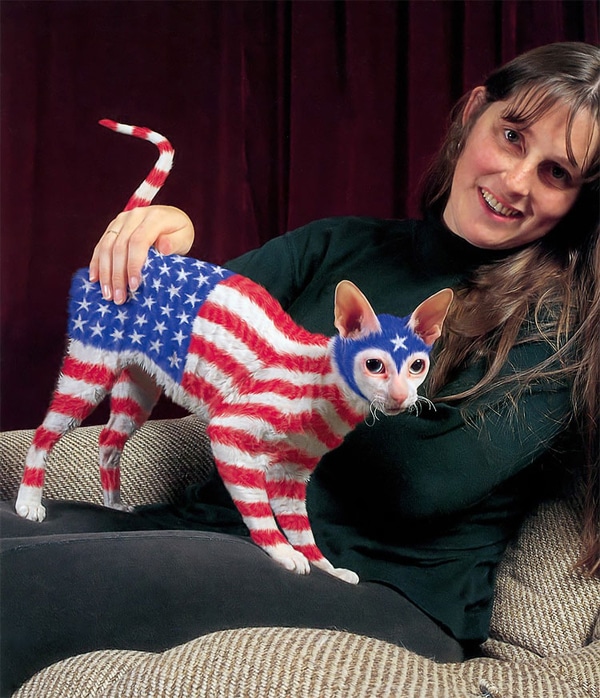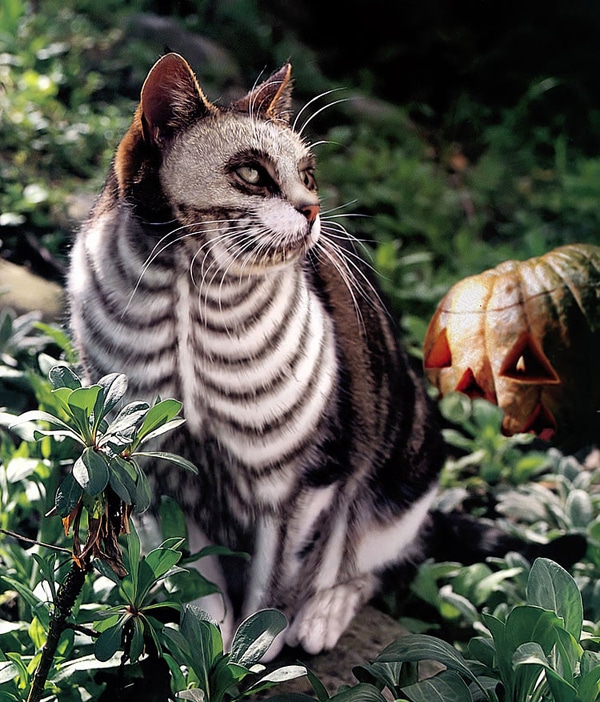 Posing itself as a contemplation on the ethics of feline and artistic aesthetics, Why Paint Cats? is a follow up to Why Cats Paint (you can see where this is going), which examines the works of "Pussycat Picassos" with all the self-righteous seriousness of a twentysomething's art show review.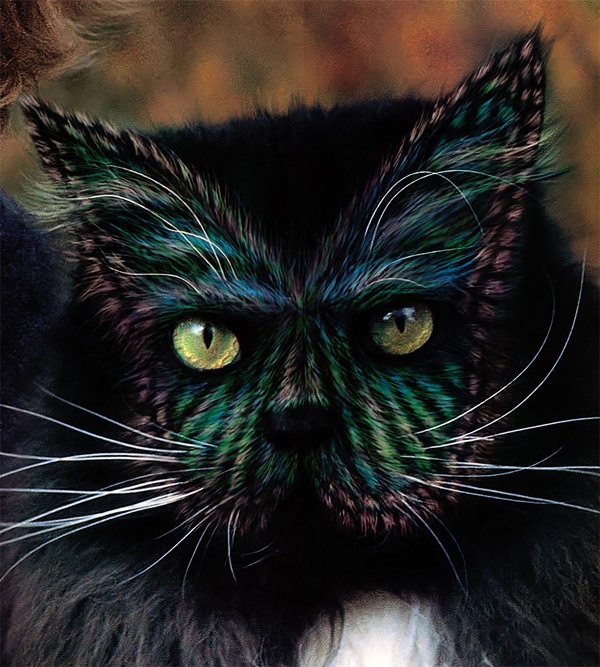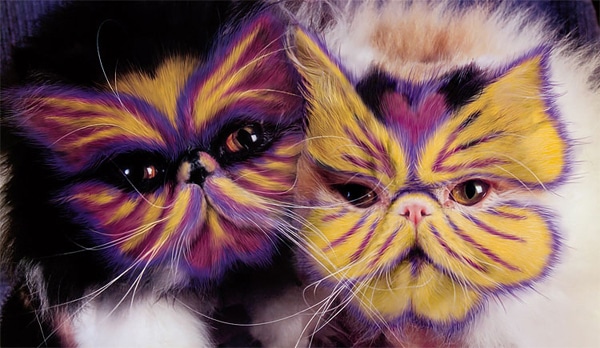 Apparently some reviewers of Why Paint Cats? actually fell for its satire and caused an uproar over the dangers of painting one's cat. Come on — look at these photos. Do you really think a cat would sit for this? They have claws and they're not afraid to use them to make some very real "artwork" of our faces.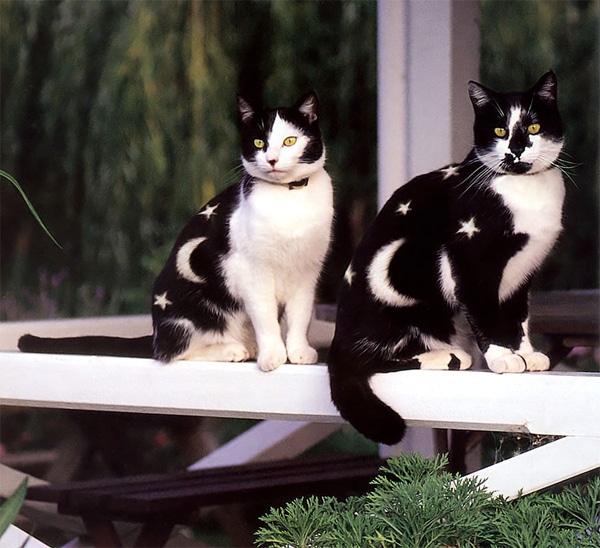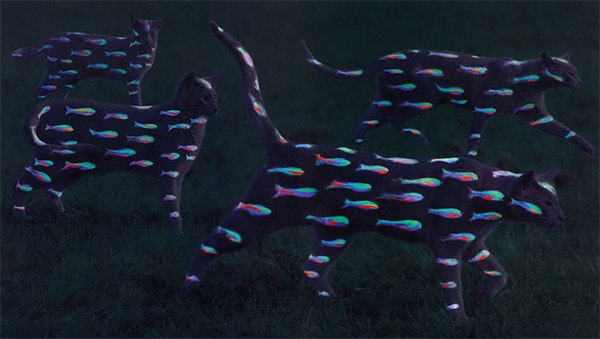 Please note! We do not advocate really painting your cat … unless it's with a (computer) mouse.
Via Design You Trust