---
We bet you didn't know you could be amused by something as simple as a cat sitting in boxes — especially if the kitty in question is Internet sweetheart Maru!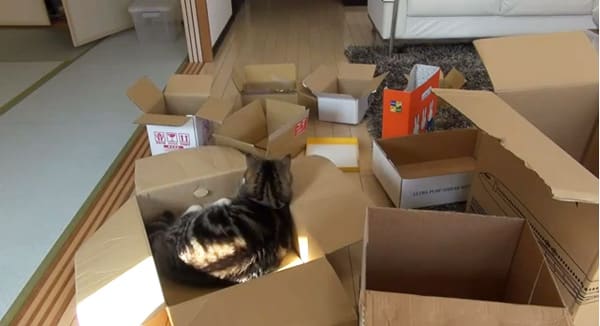 In the latest from this famous feline, Maru is presented with a labyrinth of cardboard boxes and a harrowing decision: Which box to sit in?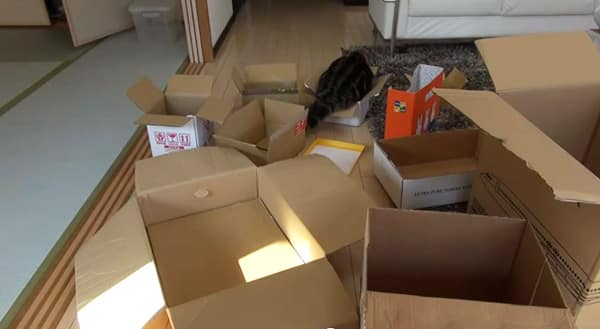 If this were a Cubist painting, Maru could sit in all the boxes at the same time!
But since Maru is no Picasso, we will happily settle for this fast-forwarded video of Maru inspecting all the boxes, much like Goldilocks sampling bear-beds.
Video via Maru's website