---
If you're having a bad day, then we know just the thing to cheer you up! Just watch this video of an adorable Clouded Leopard cub kicking his paw in delight as his handler hits the spot and your case of the blues will be replaced with a major case of the awwwsss (curable only by watching more cute cat videos – natch).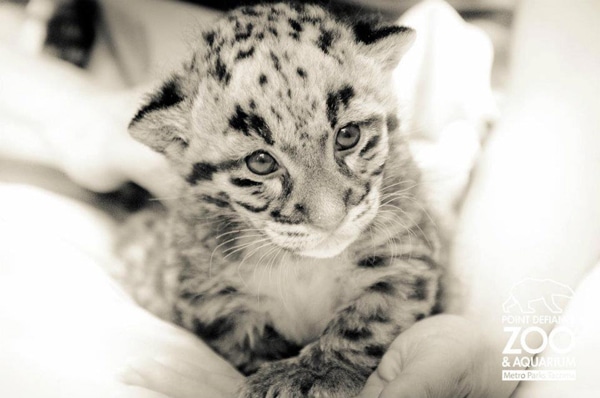 The cub is one of a pair of babies born at Point Defiance Zoo & Aquarium in Tacoma, Washington who are barely a month old, but already stealing hearts. The other cub is a little girl and they both need your help picking out names!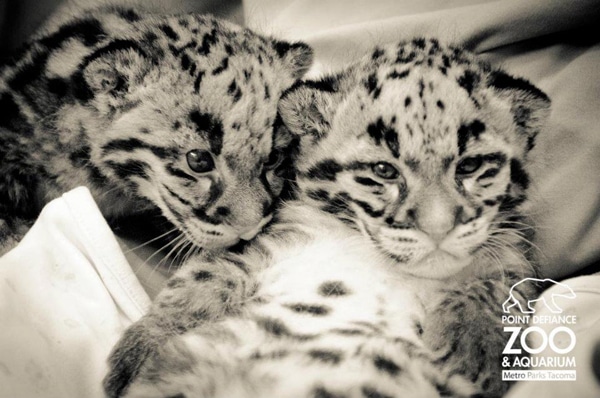 Clouded Leopards make their home in the forests of Southeast Asia, however, deforestation has diminished their numbers, earning the Clouded Leopard a spot on the Endangered Species list. This lucky little cub is one of fewer than 65 Clouded Leopards housed in zoos across North America.
Let's hope this ticklish cub is the start of a new beginning for the Clouded Leopard population!
Photos via The Point Defiance Zoo & Aquarium.