---
Squirrels around the globe like nothing better than to sit on a windowsill and go, "Nyah Nyah Nyah" to the cats inside.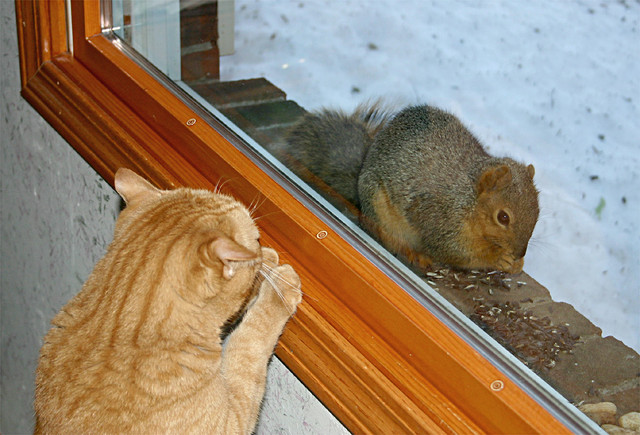 [SOURCE: wunderground.com]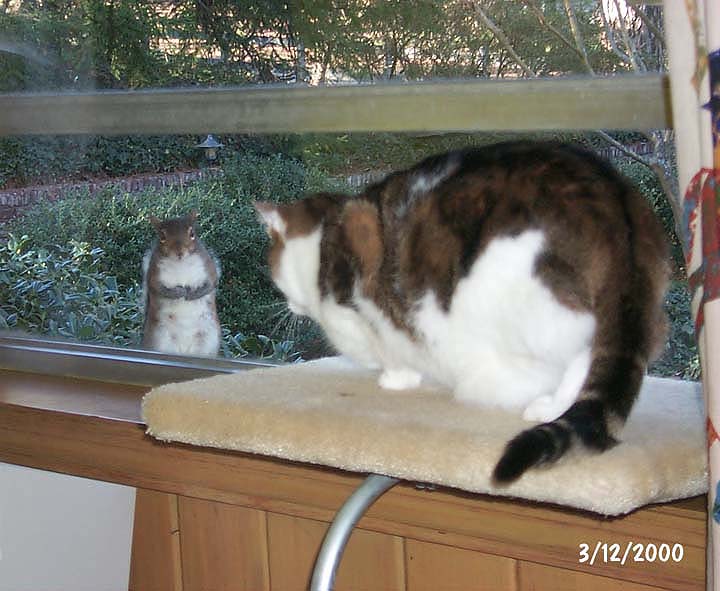 [SOURCE: email submission]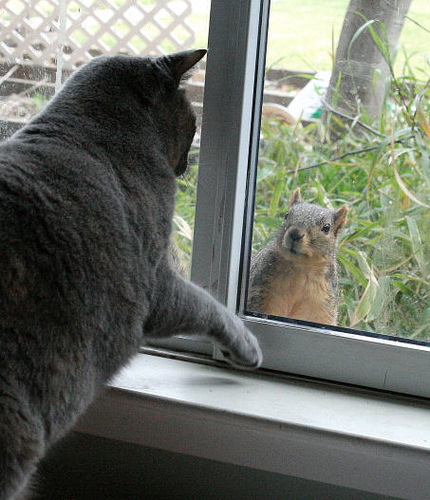 [SOURCE:Flickr]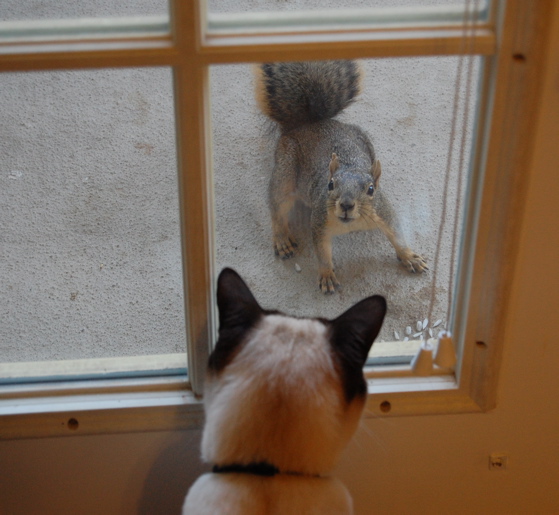 [SOURCE: stevenbryant.com]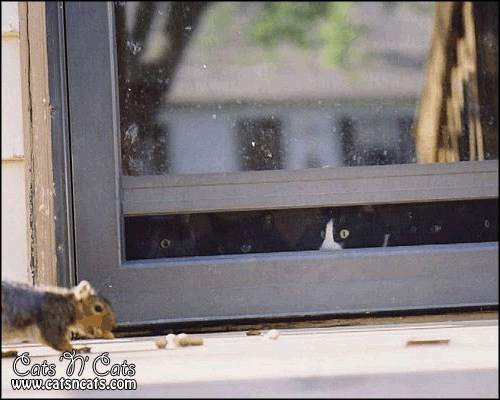 [SOURCE: catsncats.com]
Every once in while, the cats are let out of the house to go squirrel hunting. This is when their ninja skills come in handy.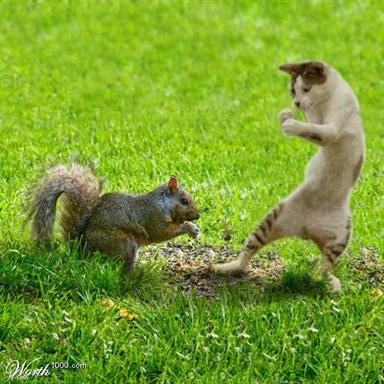 [SOURCE: content5.clipmarks.com]