---
Mittens loves his grandma. She visits often and usually brings tasty treats and special gravy-laden canned food. But you know, grandparents are supposed to spoil grandkids … and grandcats. Mittens, however, seems to think he deserves grandma-style goodies every day. Oh, and have I mentioned that he's out to sabotage his human's dating life and Instagram account? Yeah.
Here are some of the highlights and lowlights of Mittens' texts from the last couple of weeks.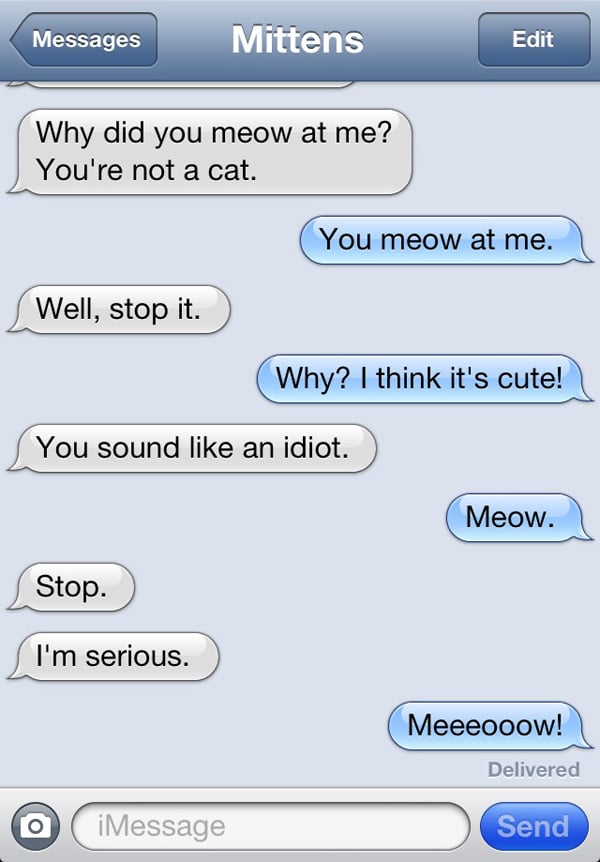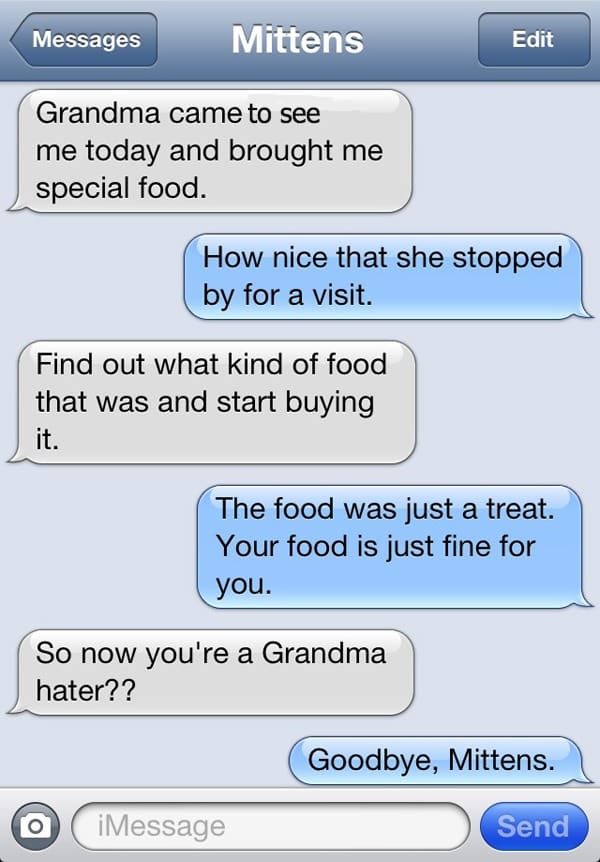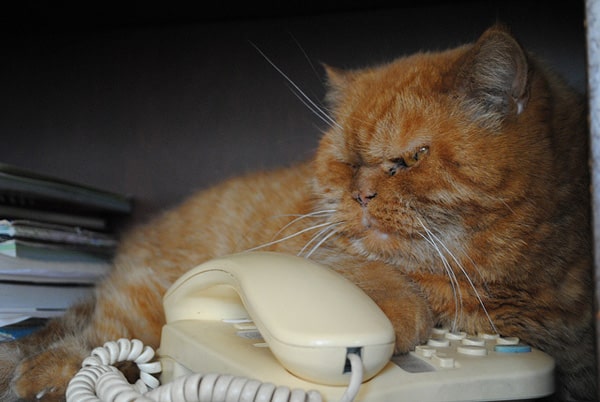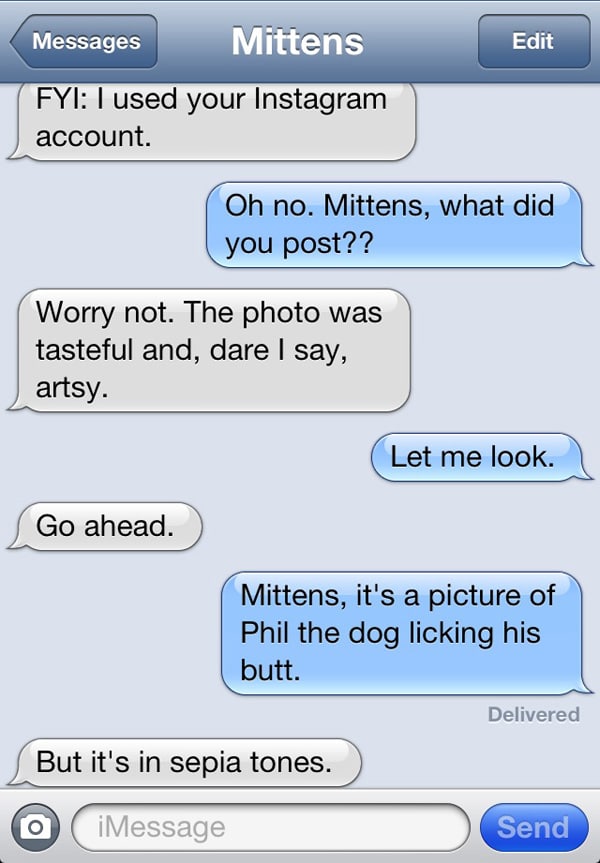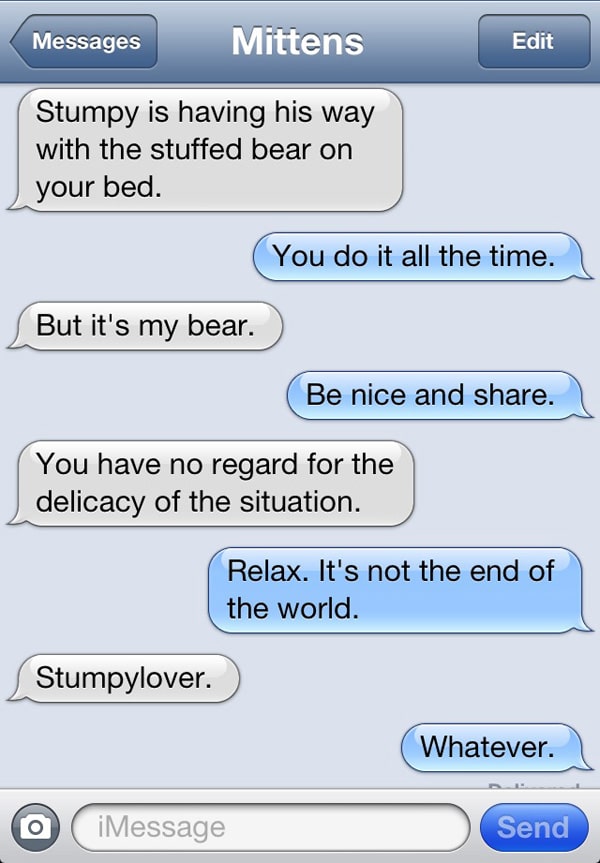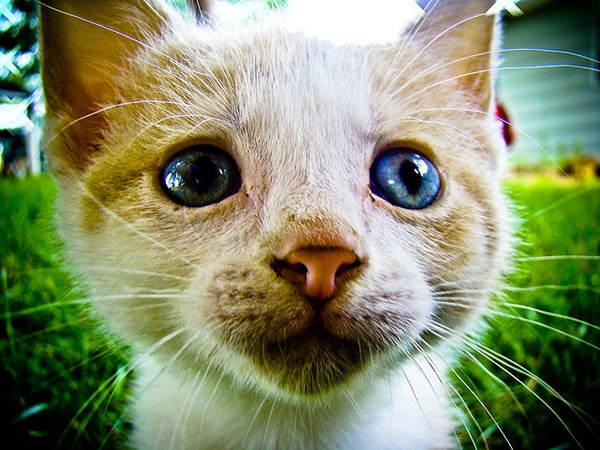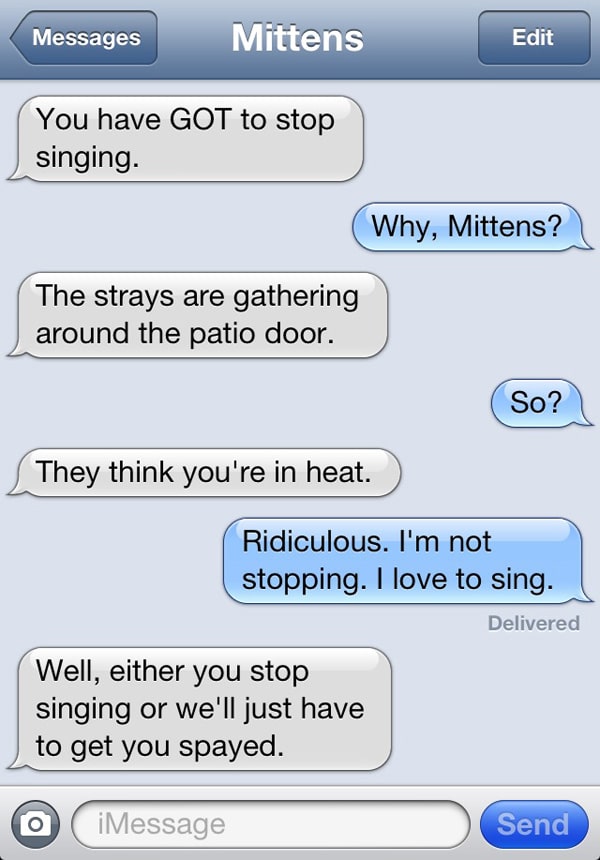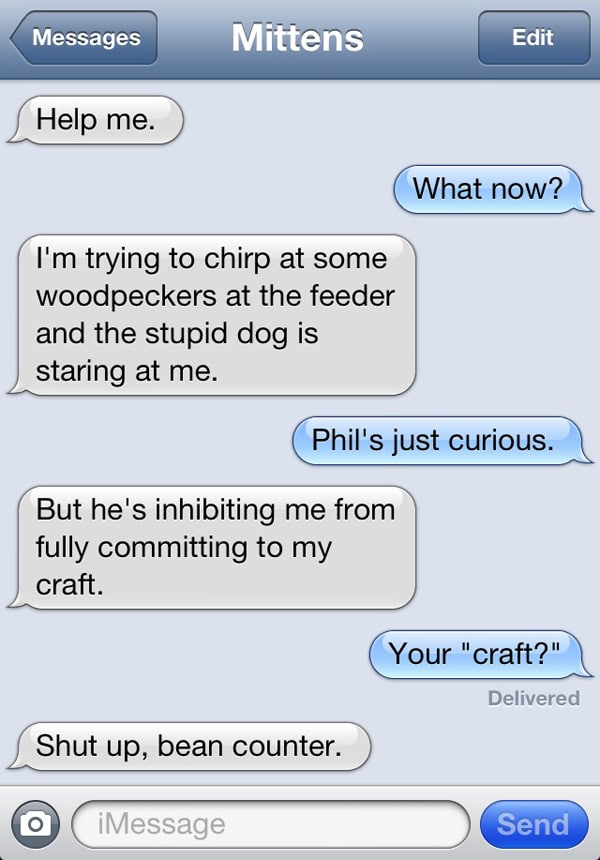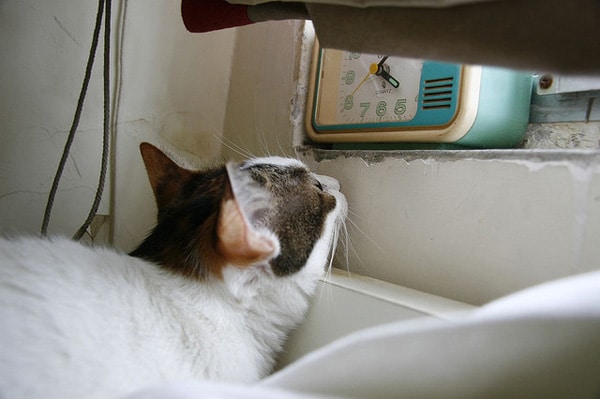 For a complete library of Mittens' past texts on Catster, click here.
What kinds of texts would your cat send? Tell us about it in the comments!
About the Author: Angie Bailey is a goofy girl with freckles and giant smile who wants everyone to be her friend. Loves pre-adolescent boy humor, puns, making up parody songs, and thinking about cats doing people things. Writes Catladyland, a cat humor blog, and authored whiskerslist: the kitty classifieds, a silly book about cats wheeling and dealing online. Partner in a production company and writes and acts in comedy web series that may or may not offend people. Mother to two humans and three cats, all of which want her to make them food.
Read more by Angie Bailey: