It's the day after St. Patrick's Day, and Mittens is mortified. He can't erase the memories of Grandma dancing a jig and Drunk Patty sporting her underwear on the outside of her clothes. At least he didn't have to wear anything embarrassing and be publicly humiliated. Oh, wait.
Meanwhile, Stumpy won't answer his texts, and diet treats just aren't cutting it. I mean, who has to eat diet food on a holiday? No fair! This kind of stress makes poor Mittens sink to an embarrassing low — a really low low. Well, at least the leprechauns didn't eat him. There's that.
Mittens recalls the St. Paddy's Day events and texts Mom his anguished thoughts.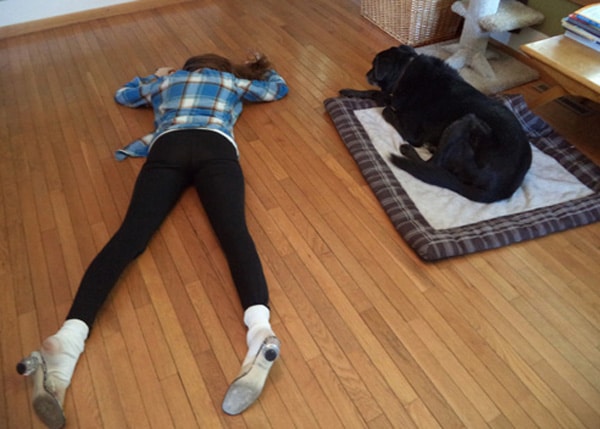 Phil watches Drunk Patty take a St. Paddy's Day "nap."
"Atrocious."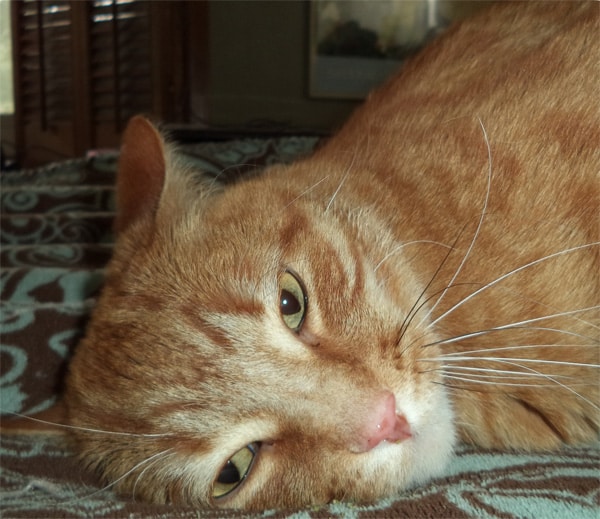 Stumpy knows how to celebrate.
Click here for the entire library of Mittens posts on Catster.
Click here for the Texts From Mittens site.
Click here to follow Mittens on Twitter. 
Click here for Mittens merchandise!
Let Catster make you laugh:
Read more by Angie Bailey:
About the Author: Angie Bailey is an eternal optimist with an adoration of all things silly. Loves pre-adolescent boy humor, puns, making up parody songs, thinking about cats doing people things and The Smiths. Writes Catladyland, a cat humor blog, Texts from Mittens (originated right here on Catster) and authored whiskerslist: the kitty classifieds, a silly book about cats wheeling and dealing online. Partner in a production company and writes and acts in comedy web series that features sketches and mockumentaries. Mother to two humans and three cats, all of which want her to make them food.