Mittens loves holidays, but Easter fell a little short of his expectations this year. He adores his grandma, however he will respectfully file one of her gifts in the wastebasket. He also suddenly realized Easter is sorely lacking in the box department — what's up with that? And somebody made off with his holiday gravy leftovers.
In other news, he and Stumpy are starting a book club, and Mittens decides he wants to be Jewish. Yes, there's a lot going on in Mittens' world, and he's ready to text all about it.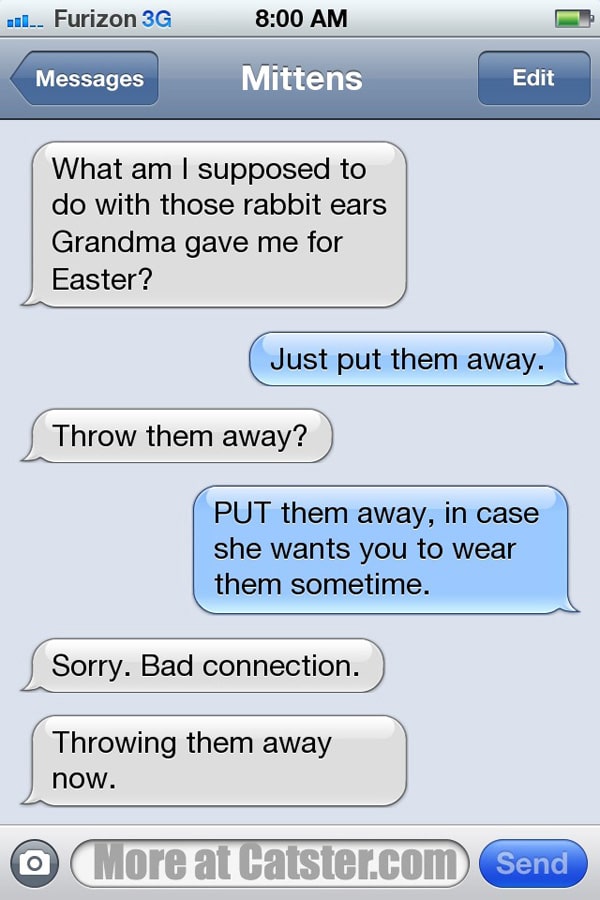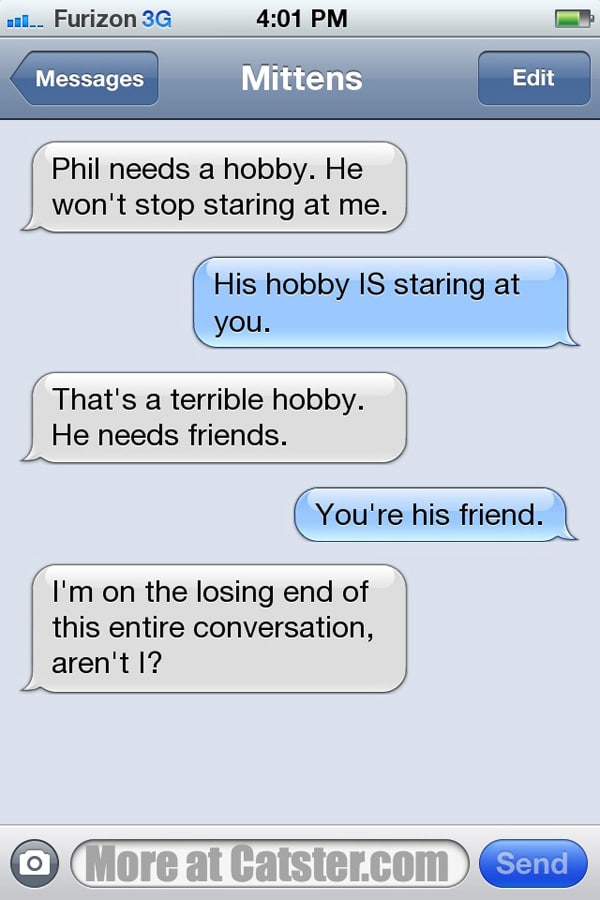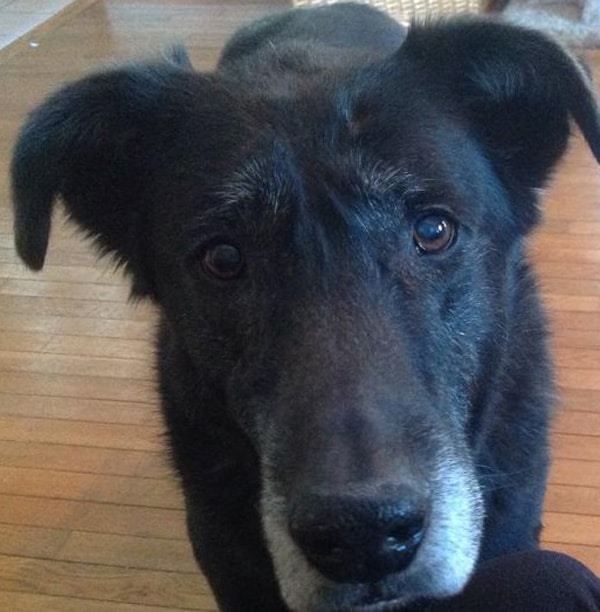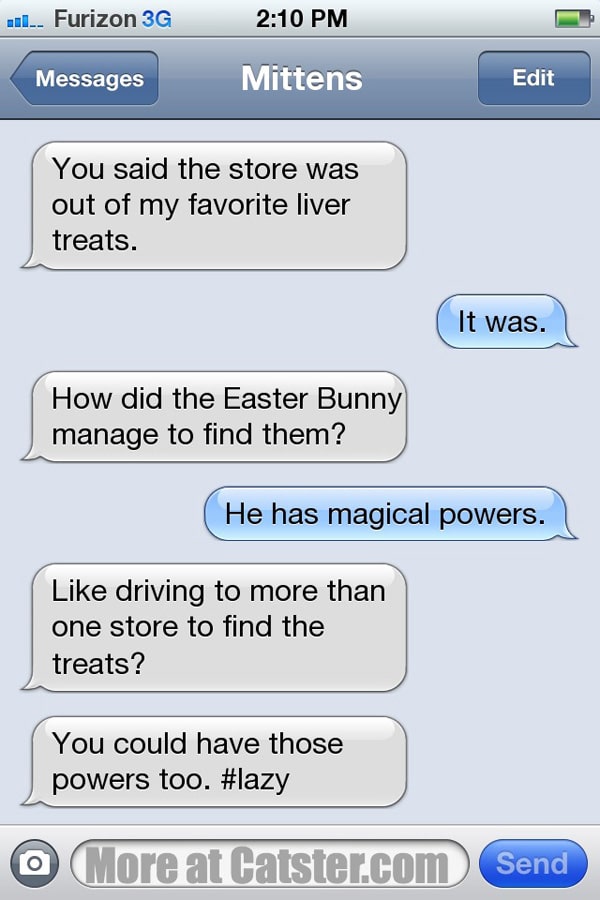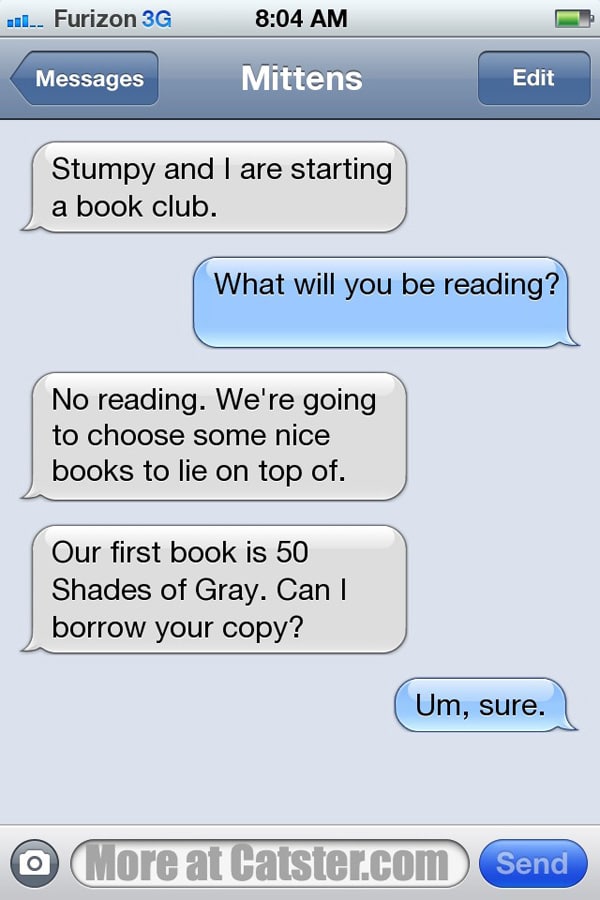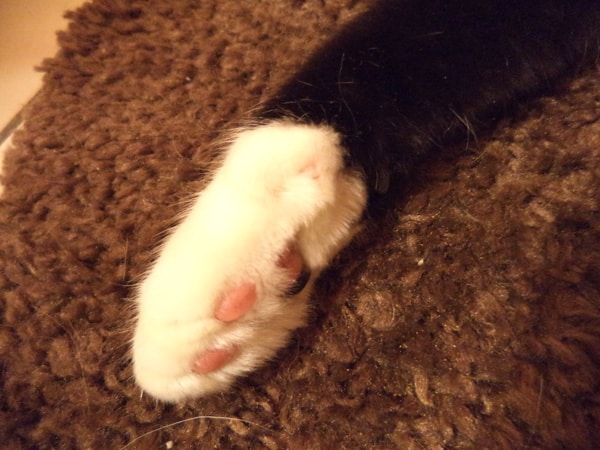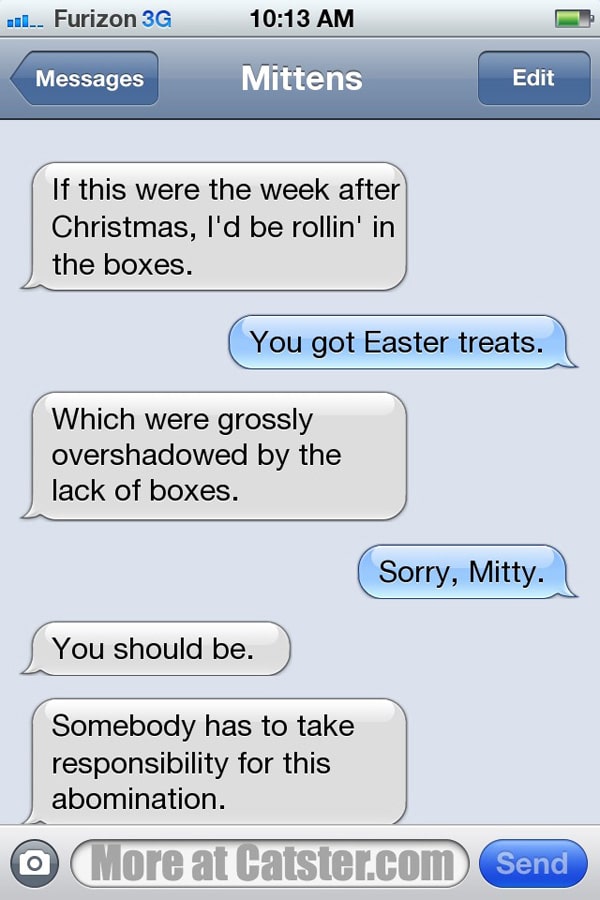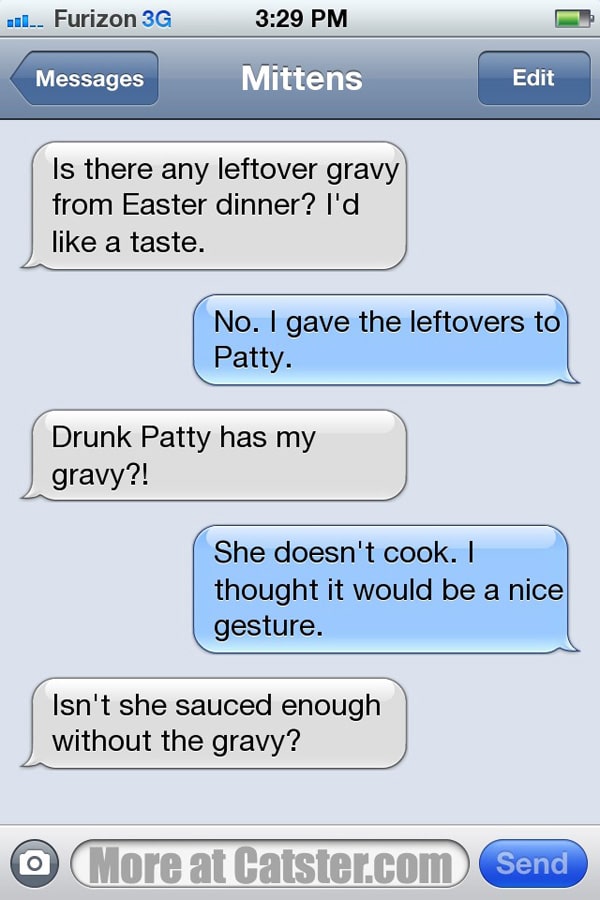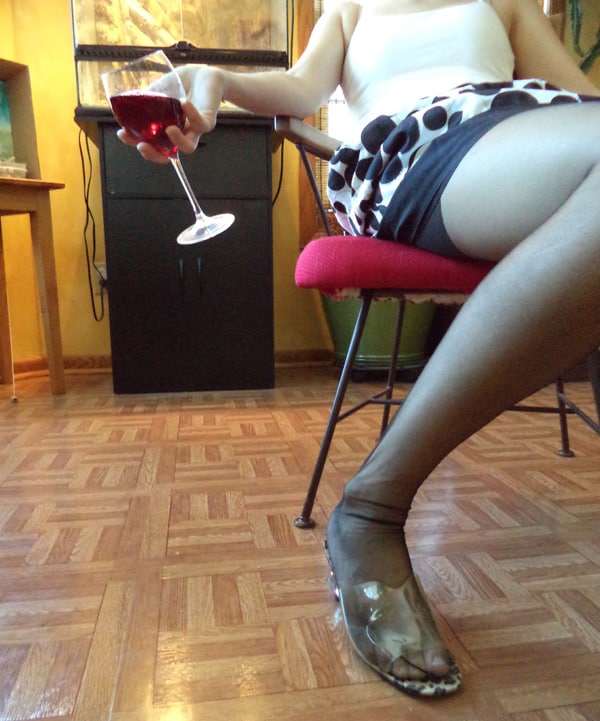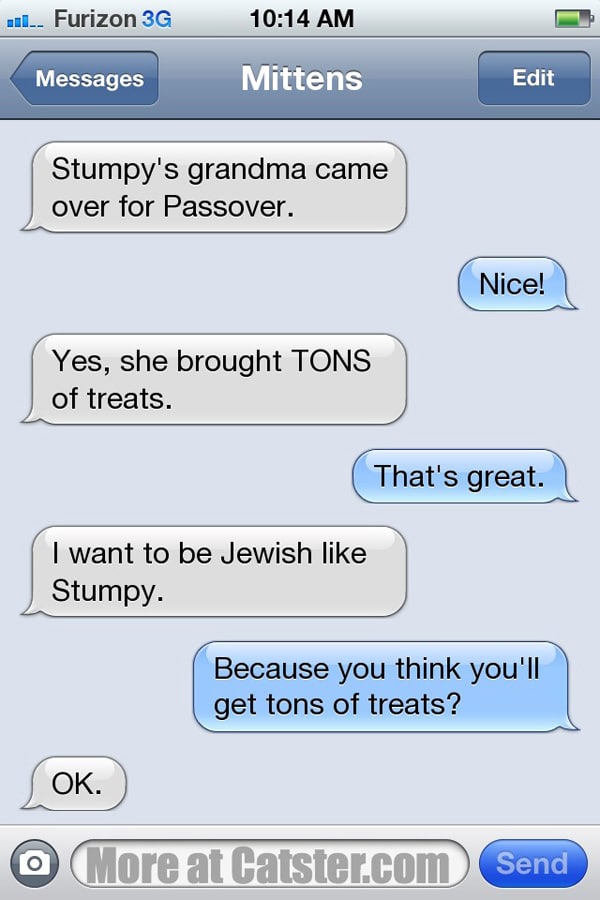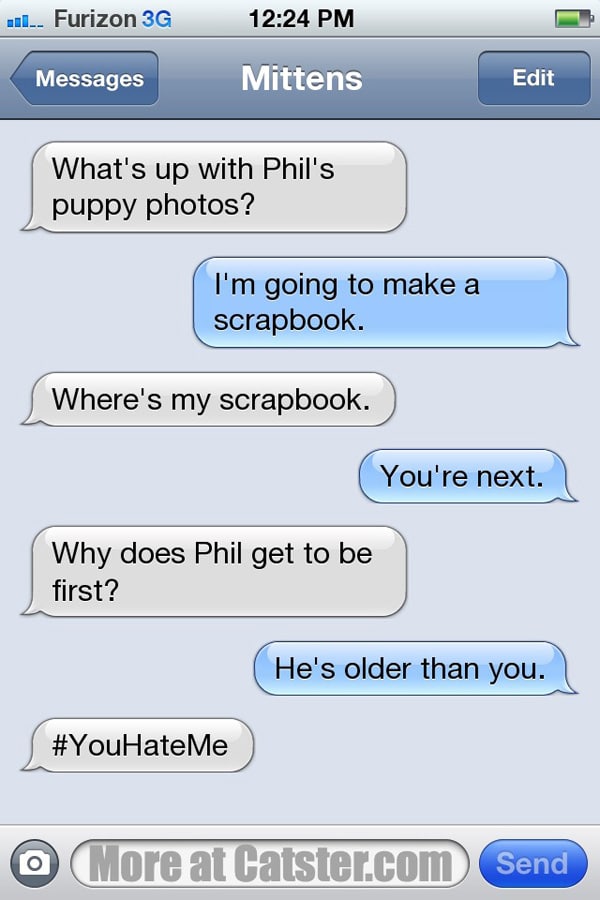 Click here for the entire library of Mittens posts on Catster.
Click here for the Texts from Mittens site.
Click here to follow Mittens on Twitter.
Click here for Mittens merchandise!
Let Catster make you laugh:
Read more by Angie Bailey:
About the Author: Angie Bailey is an eternal optimist with an adoration of all things silly. Loves pre-adolescent boy humor, puns, making up parody songs, thinking about cats doing people things and The Smiths. Writes Catladyland, a cat humor blog, Texts from Mittens (birthed right here on Catster) and authored whiskerslist: the kitty classifieds, a silly book about cats wheeling and dealing online. Partner in a production company and writes and acts in comedy web series that features sketches and mockumentaries. Mother to two humans and three cats, all of which want her to make them food.