New Year's Eve has arrived, and Mittens is busy considering resolutions. For one, Mom should probably start looking for more cat-treat coupons. Plus, Judge Judy marathons are a perfect situation for extra snuggles. Mom should probably put that on her list, too. And maybe this year, our pal Mitty will get his own monocle so he can feel adequately fancy.
Oh, also, Mitty's neighbor, Drunk Patty, is staying overnight and has some jacked-up idea about cat costumes. The horror! And why do people leave pieces of newspaper lying around if they don't want cats chewing on the edges? That's just another error on the part of humans. Will they ever learn? Mittens isn't so confident about that.
It looks like the new year will bring more drama for poor Mittens, and he's certain there's absolutely nothing he can do about it. Except text.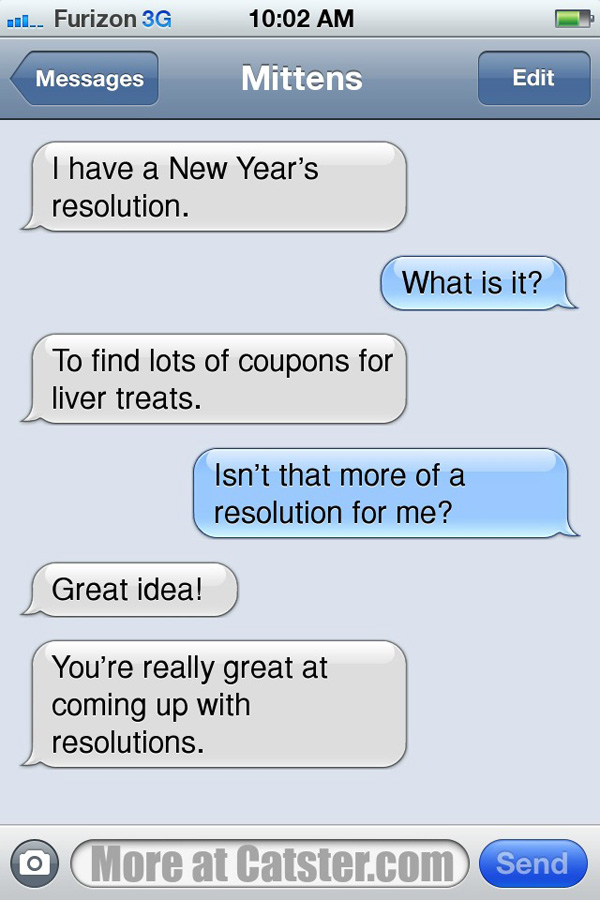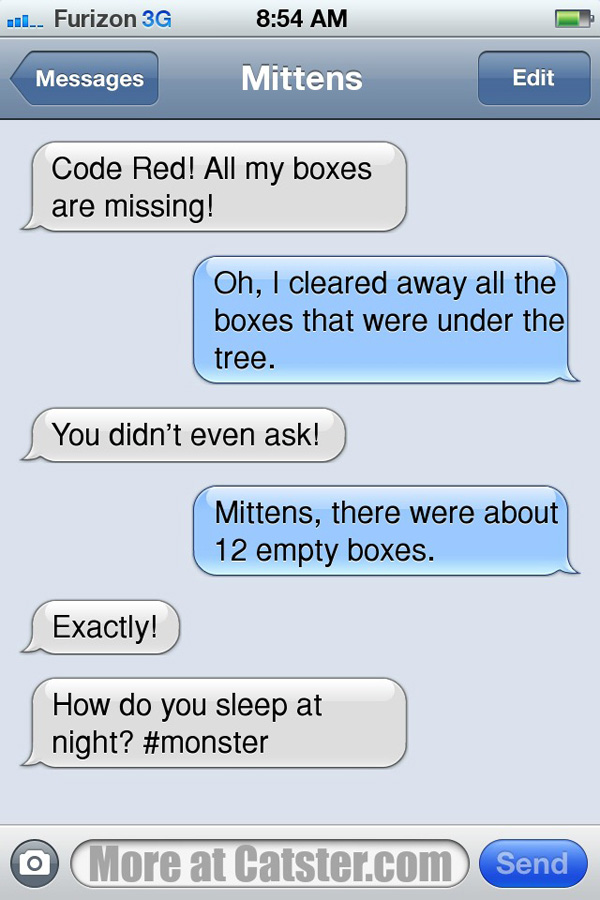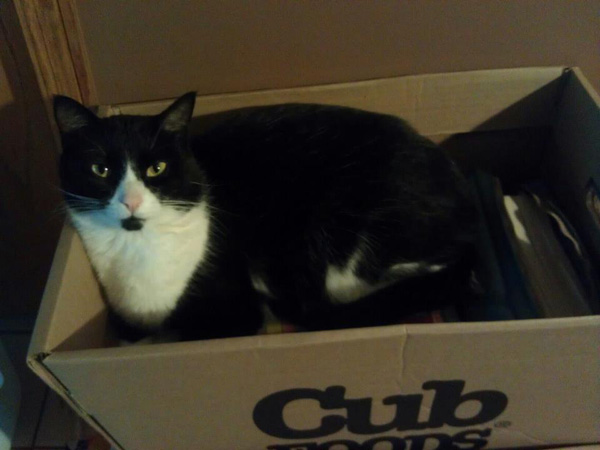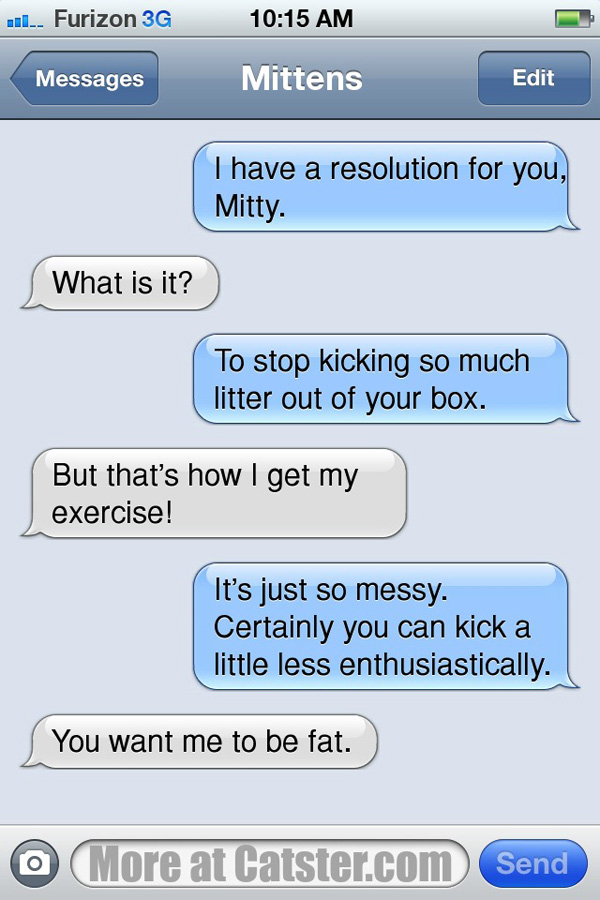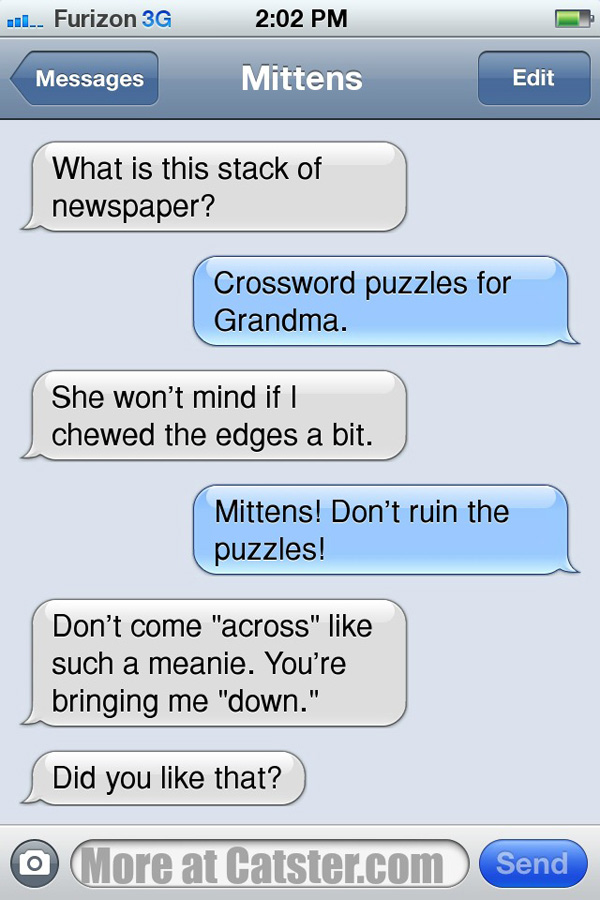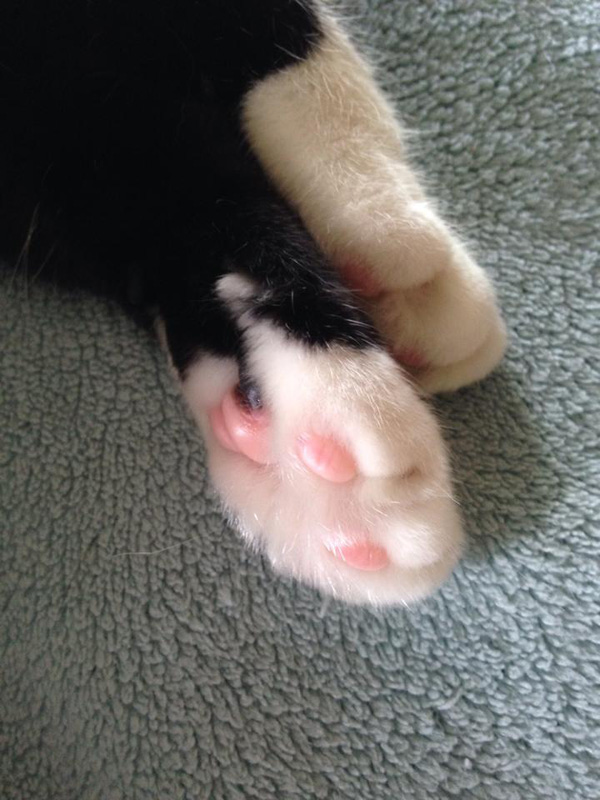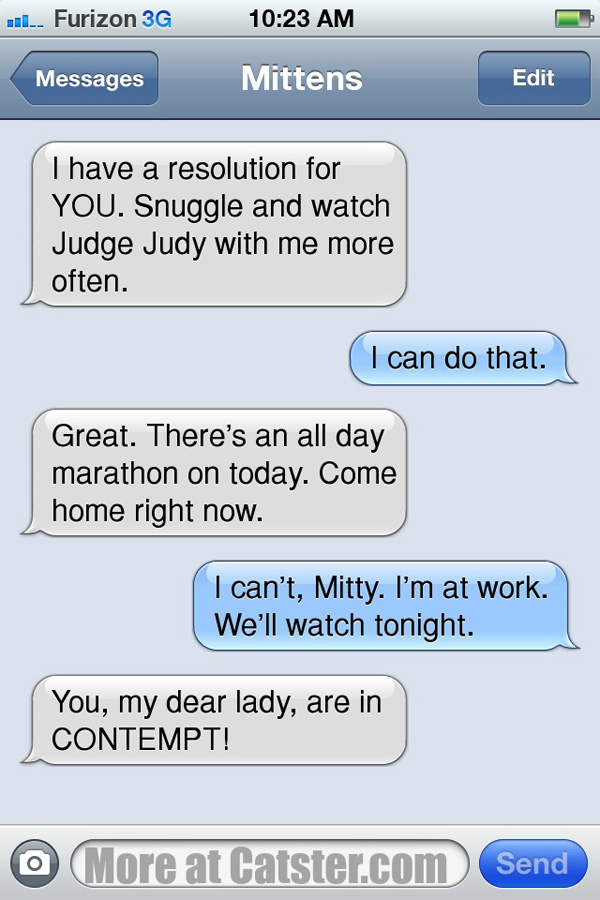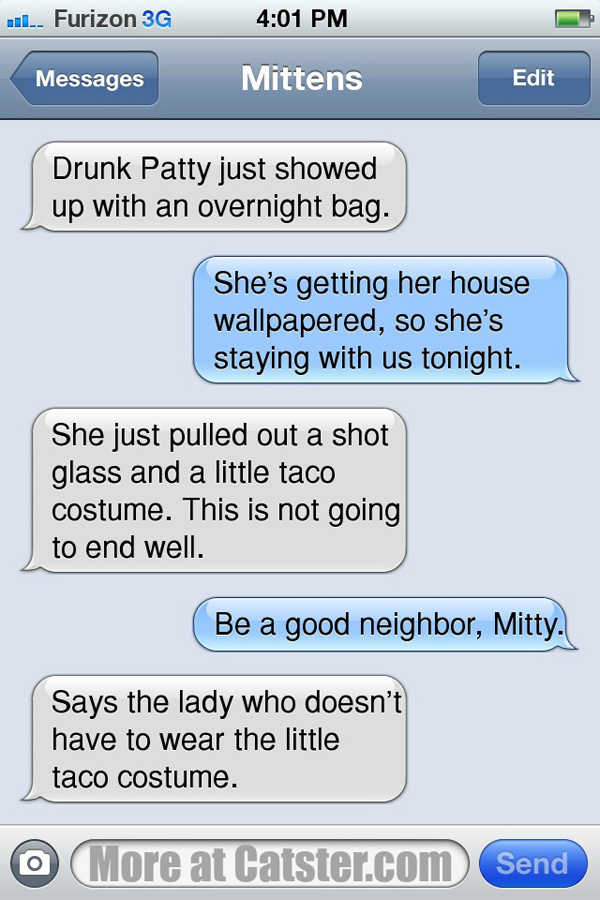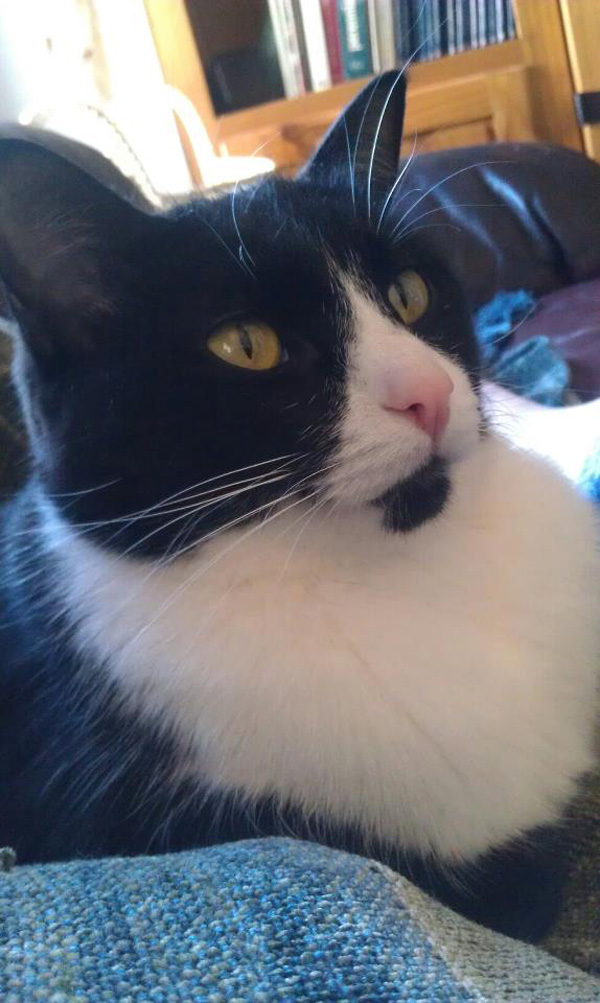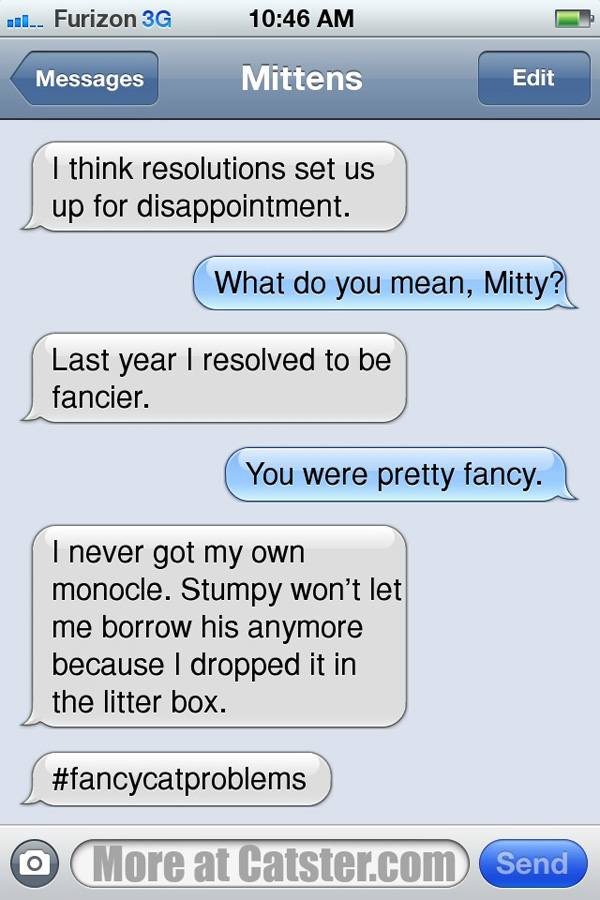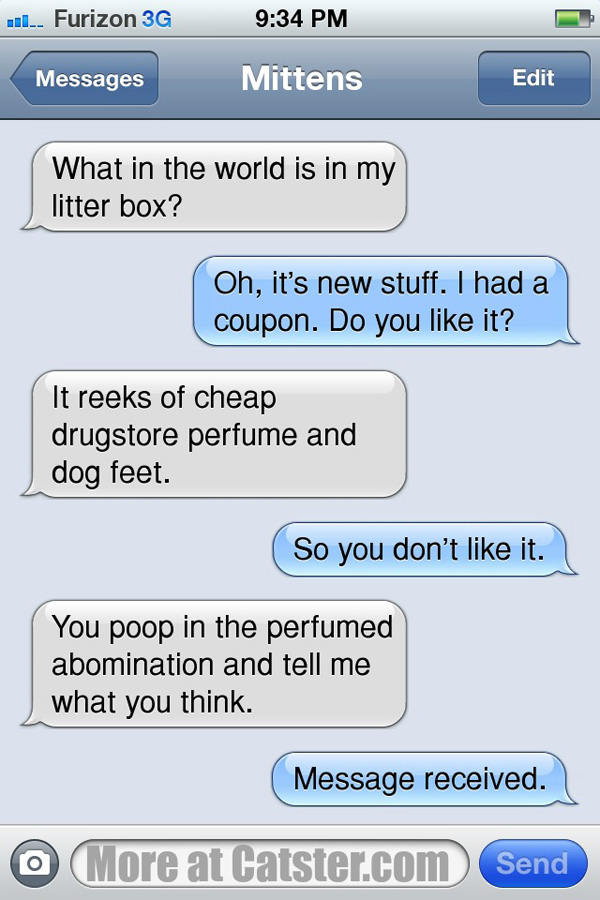 Click here for the entire library of Mittens posts on Catster.
Click here for the Texts from Mittens site.
Click here to follow Mittens on Twitter.
Click here for Mittens merchandise!
Let Catster make you laugh:
Read more by Angie Bailey:
About the Author: Angie Bailey is an eternal optimist with an adoration of all things silly. Loves pre-adolescent boy humor, puns, making up parody songs, thinking about cats doing people things and The Smiths. Writes Catladyland, a cat humor blog, Texts from Mittens (originated right here on Catster) and authored whiskerslist: the kitty classifieds, a silly book about cats wheeling and dealing online. Partner in a production company and writes and acts in comedy web series that features sketches and mockumentaries. Mother to two humans and three cats, all of which want her to make them food.