Universal Letter Writing Week concludes today (Jan. 14), and Mittens doesn't want to be left out. He's new to writing letters, and he prefers the shortened communication style of texting. But he's wily — he's figured out a way to participate in his own way.
He decided to text Mom a lengthy, one-sided conversation and call it a "letter." He has plenty to say, after all. He's considering redecorating his cat condo, and he hopes a street taco will make him famous. Plus, he's excited for another opportunity to remind Mom his birthday is coming up in March, and a monocle would just the best present ever.
Well, read for yourself. Here's Mittens' contribution to Universal Letter Writing Week.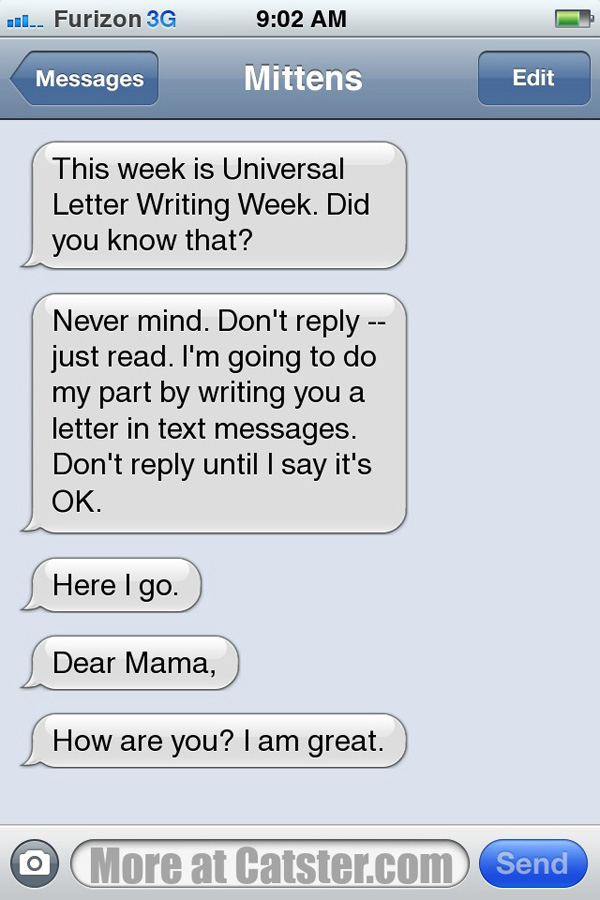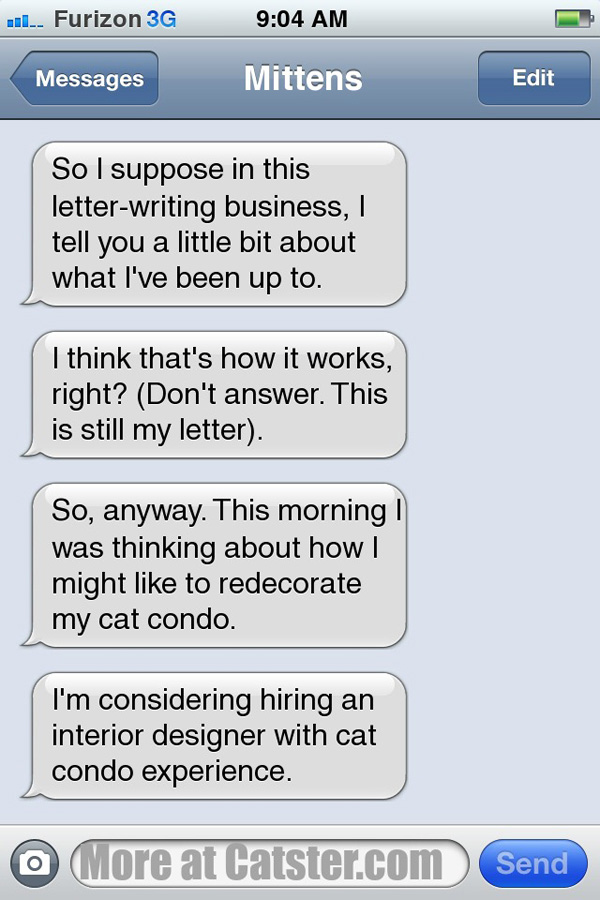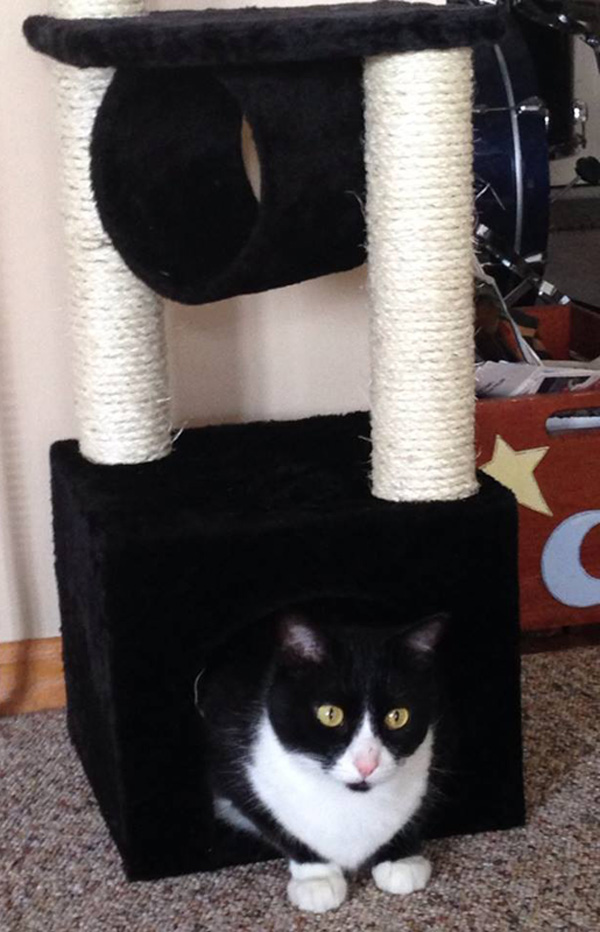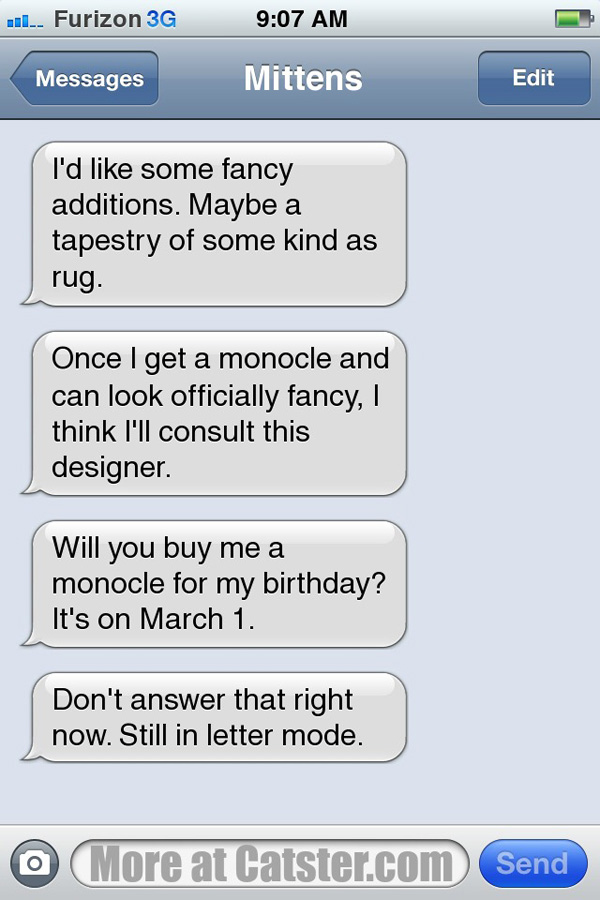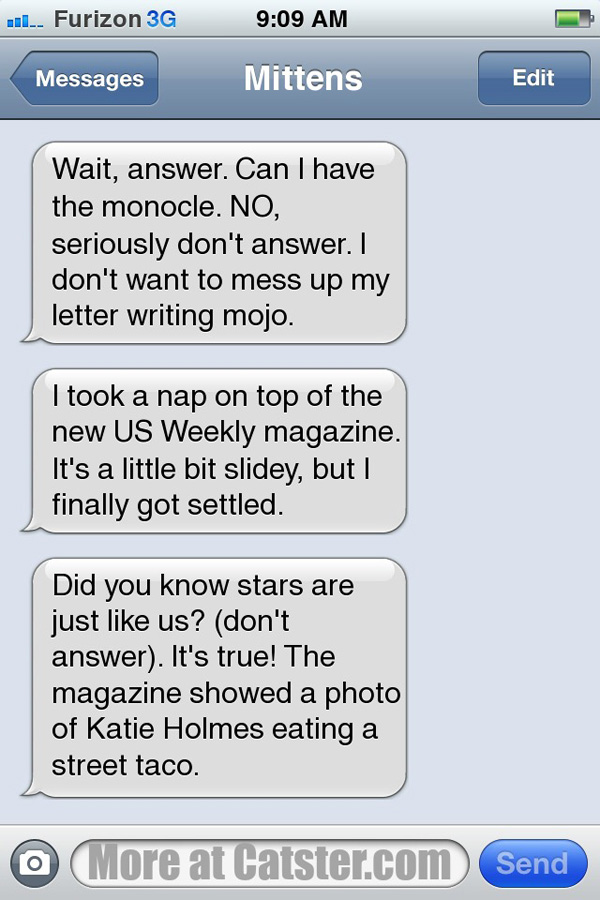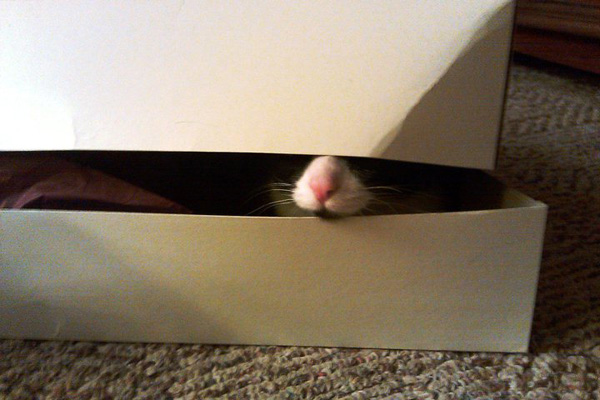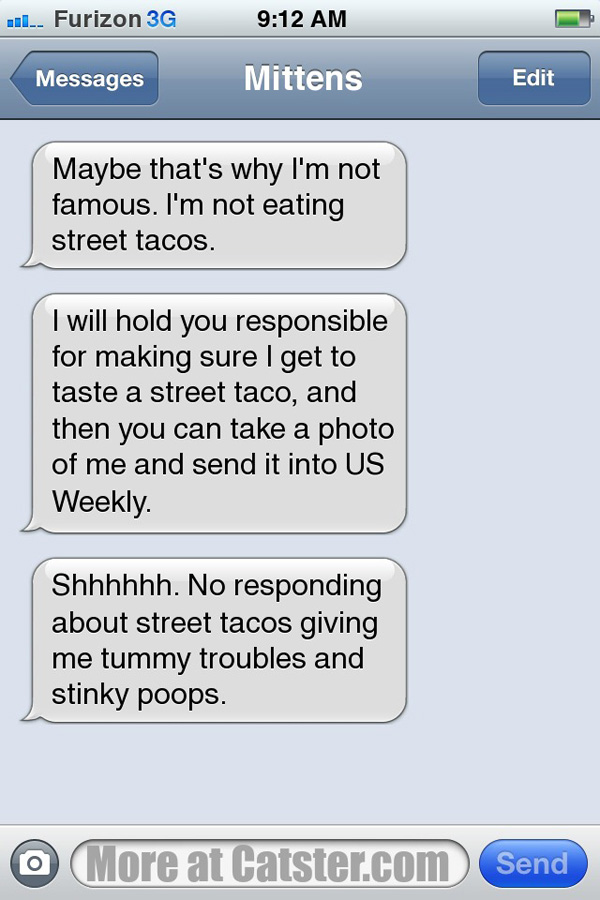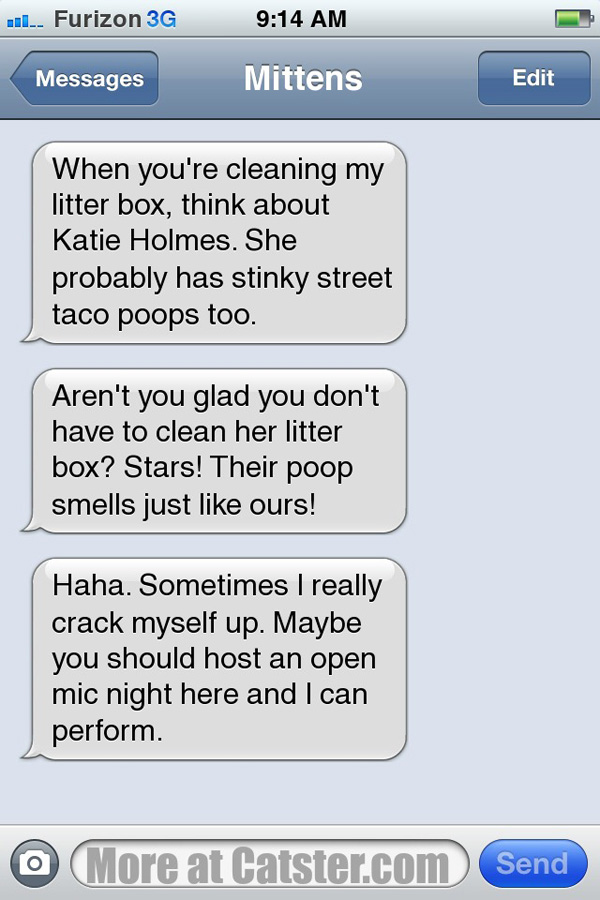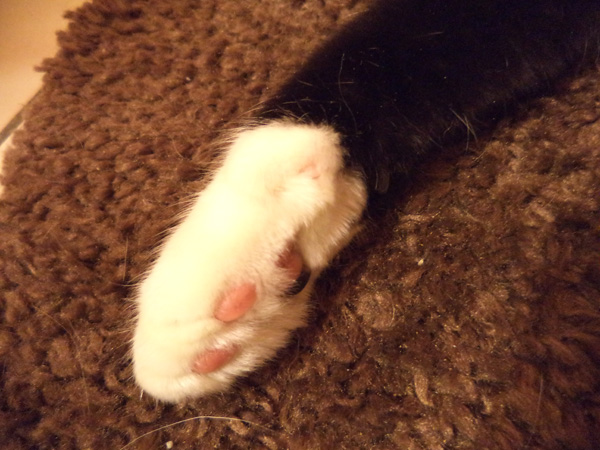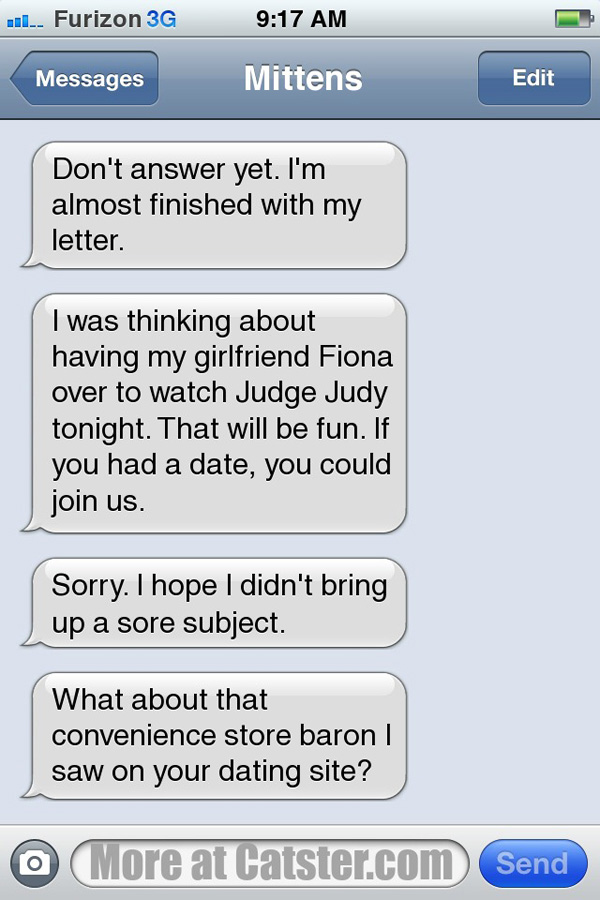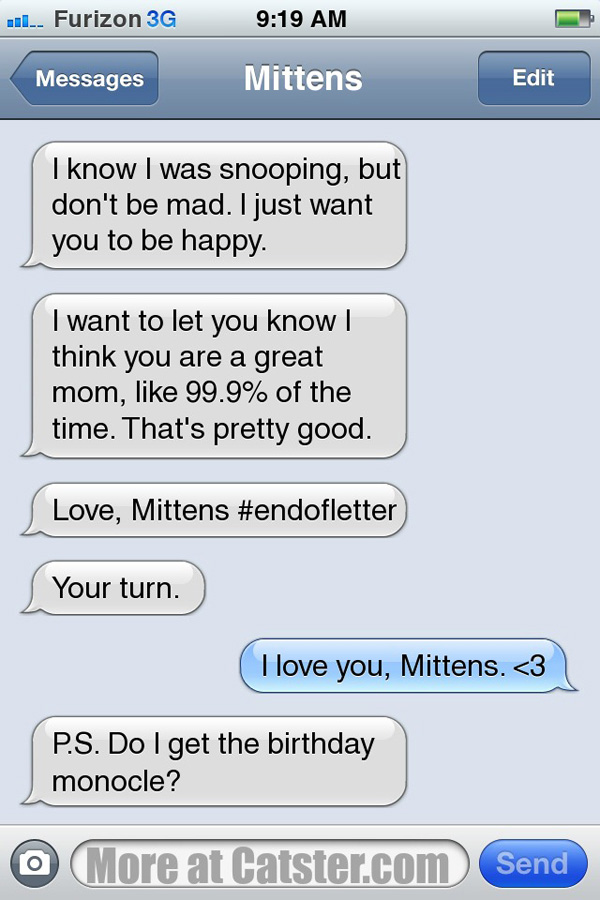 Click here for the entire library of Mittens posts on Catster.
Click here for the Texts from Mittens site.
Click here to follow Mittens on Twitter.
Click here for Mittens merchandise!
Let Catster make you laugh:
Read more by Angie Bailey:
About the Author: Angie Bailey is an eternal optimist with an adoration of all things silly. Loves pre-adolescent boy humor, puns, making up parody songs, thinking about cats doing people things and The Smiths. Writes Catladyland, a cat humor blog, Texts from Mittens (originated right here on Catster) and authored whiskerslist: the kitty classifieds, a silly book about cats wheeling and dealing online. Partner in a production company and writes and acts in comedy web series that features sketches and mockumentaries. Mother to two humans and three cats, all of which want her to make them food.