Christmas is almost here and, of course, Mittens has found "good" reasons to fret. Mom mailed his letter to Santa a whole day late, and he's convinced it won't even wind up at the big guy's house. And if it lands in the hands of some elf, it certainly won't go anywhere. Unjust working conditions at the North Pole result in angry elves who don't care anything about making fancy scratchers for cats like Mitty.
Speaking of injustice, did you know Phil's stocking is bigger than Mittens'? And nobody seems to be doing anything about it! And what's our pal Mitty supposed to do with carolers who lie and neighbors who have secret, fancy names? The holiday season has brought woes that are far too much for one cat to handle.
Want evidence? Read on.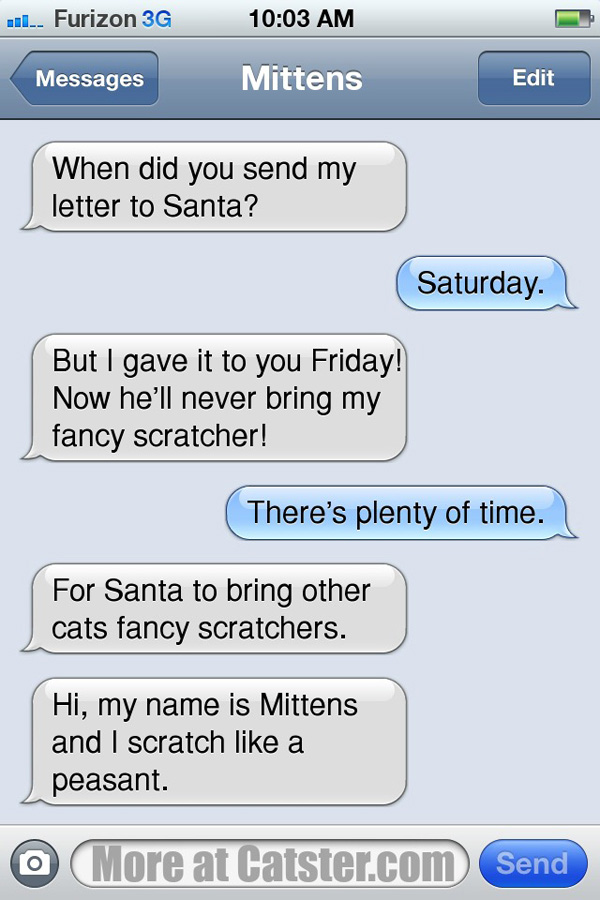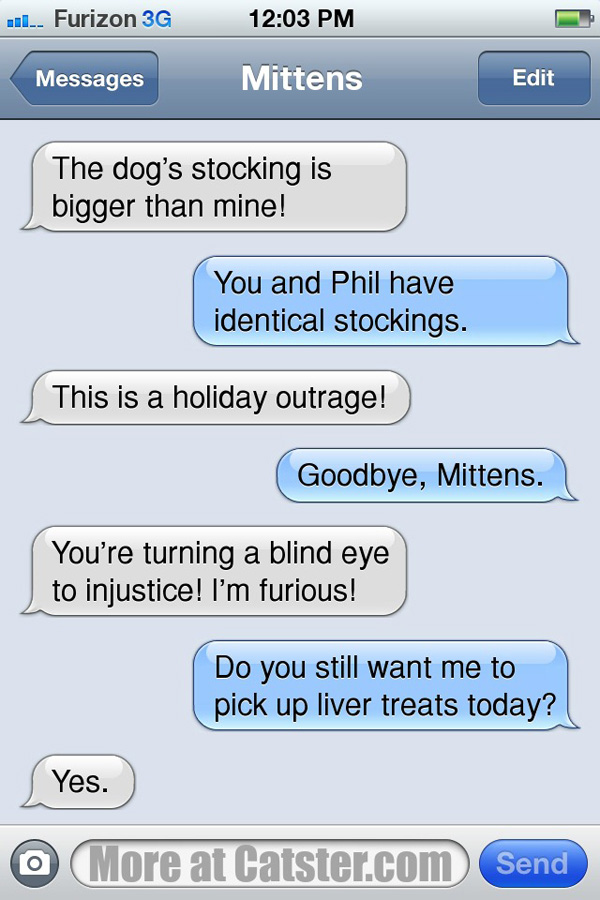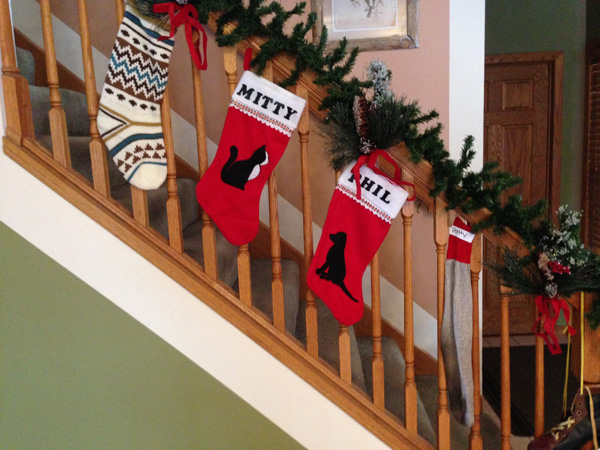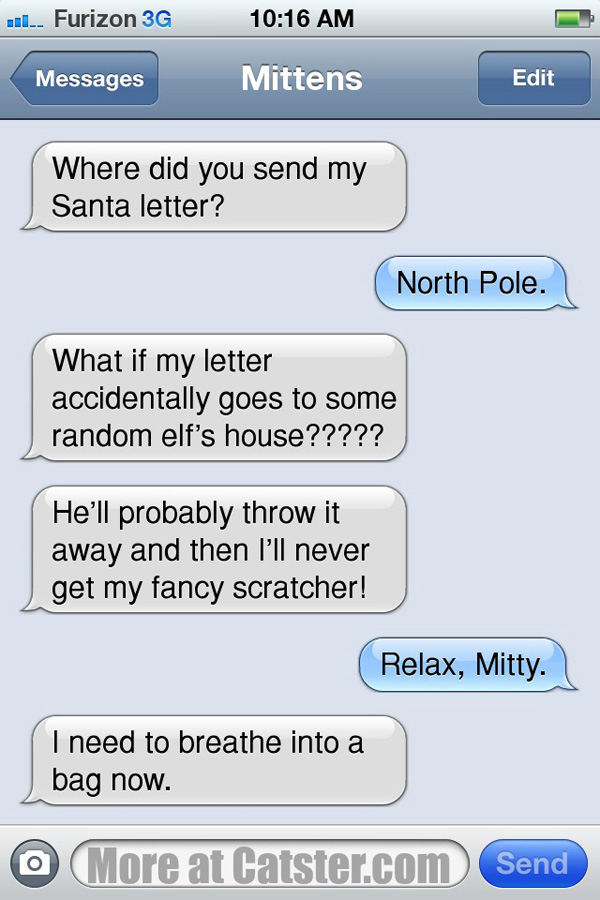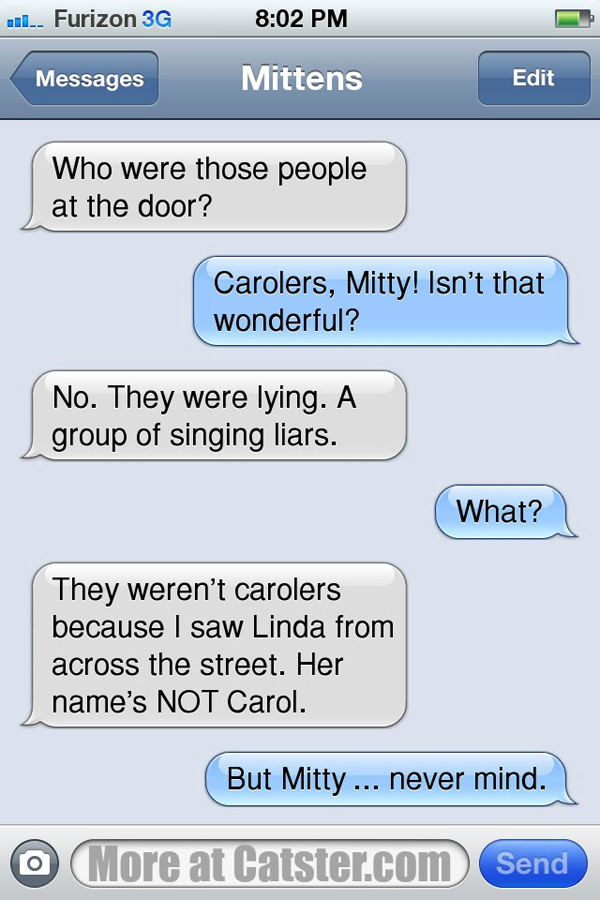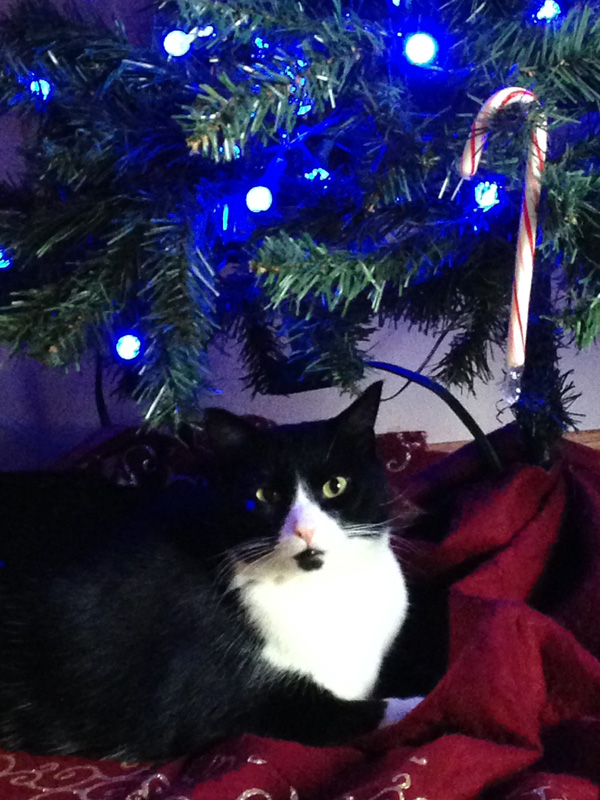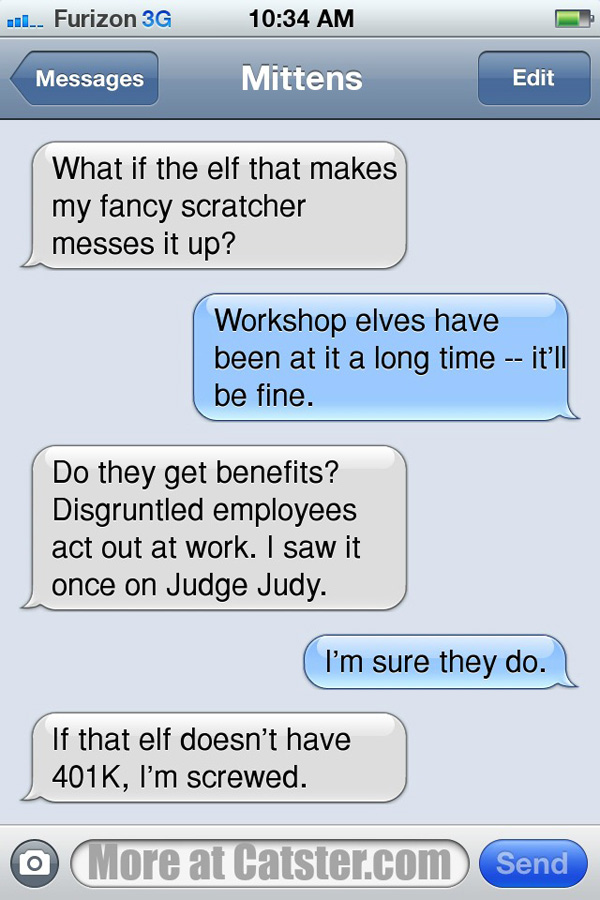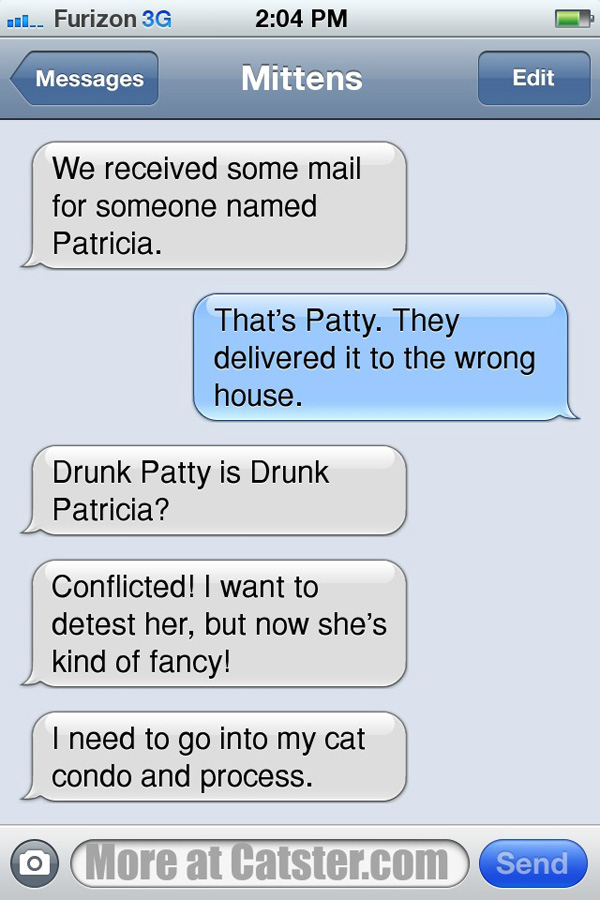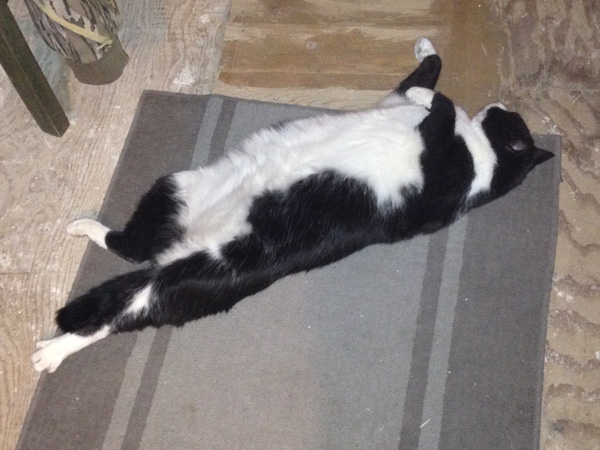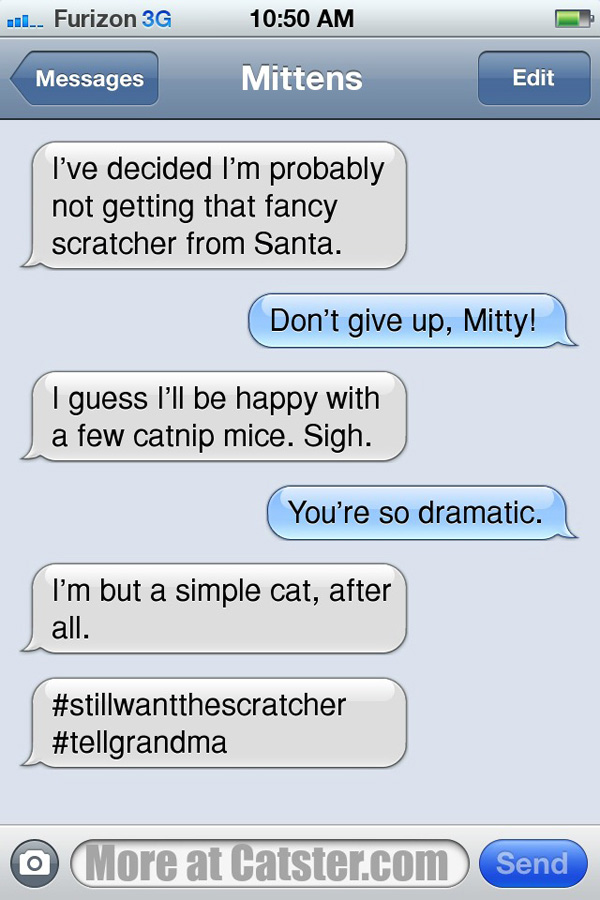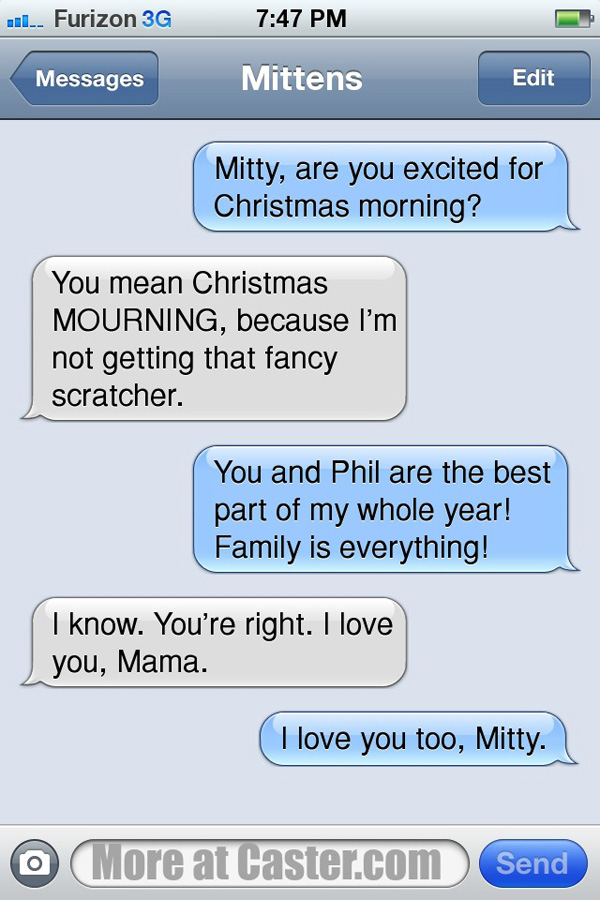 Click here for the entire library of Mittens posts on Catster.
Click here for the Texts from Mittens site.
Click here to follow Mittens on Twitter.
Click here for Mittens merchandise!
Let Catster make you laugh:
Read more by Angie Bailey:
About the Author: Angie Bailey is an eternal optimist with an adoration of all things silly. Loves pre-adolescent boy humor, puns, making up parody songs, thinking about cats doing people things and The Smiths. Writes Catladyland, a cat humor blog, Texts from Mittens (birthed right here on Catster) and authored whiskerslist: the kitty classifieds, a silly book about cats wheeling and dealing online. Partner in a production company and writes and acts in comedy web series that features sketches and mockumentaries. Mother to two humans and three cats, all of which want her to make them food.