Cats enjoy routine and prefer knowing what to expect. You know, like when Mittens planned on napping on top of the green rug, only to discover it'd been tossed in the wash by his thoughtless human. It's enough to ruin a cat's entire day! What's he supposed to do now? It was a plan.
Will Phil ever stop barking at squirrels, and why can't he live with Drunk Patty? And by the way, why can't Mitttens' mom get up and feed him treats at midnight? Selfish. Life is full of disappointments for our pal Mitty — and he's not shy about texting all about it.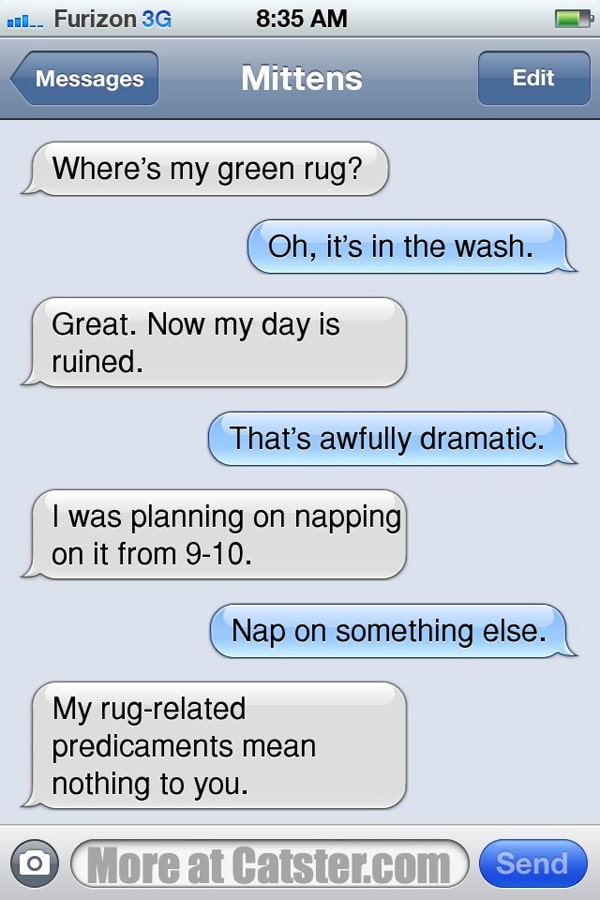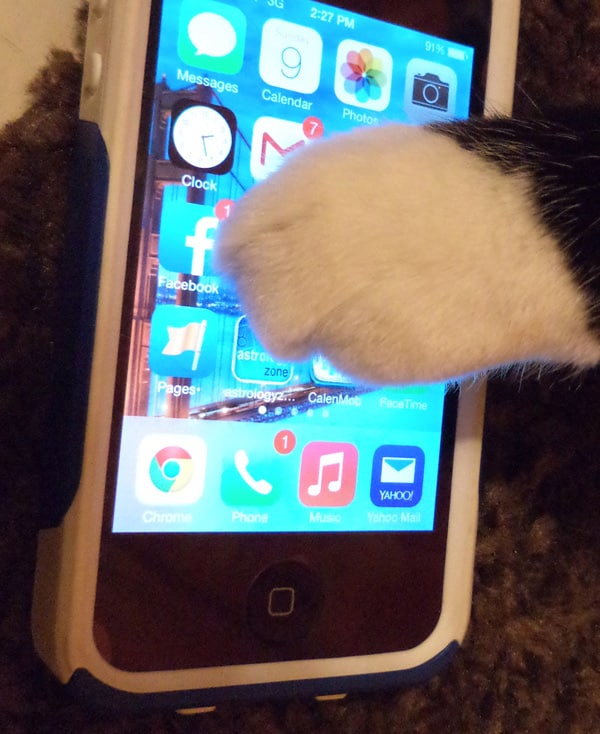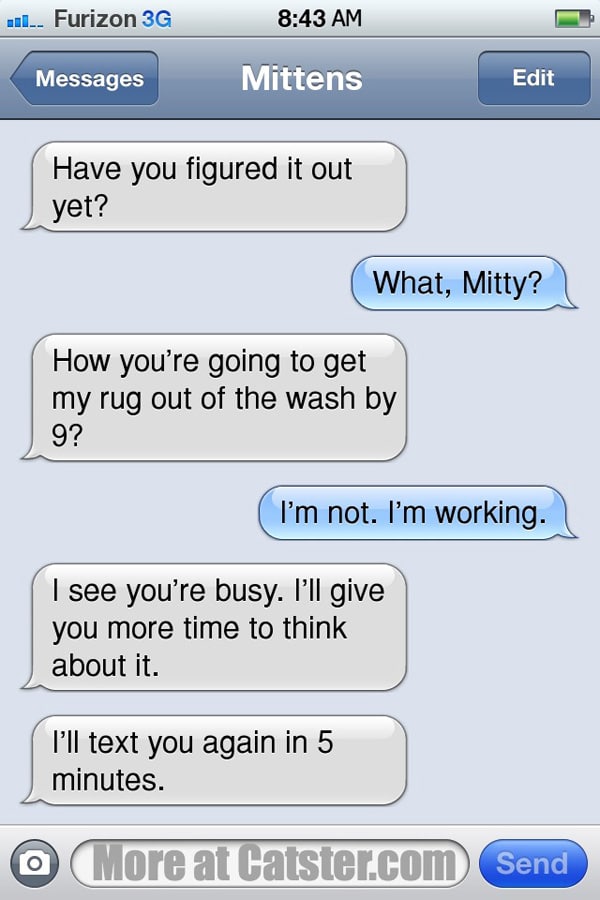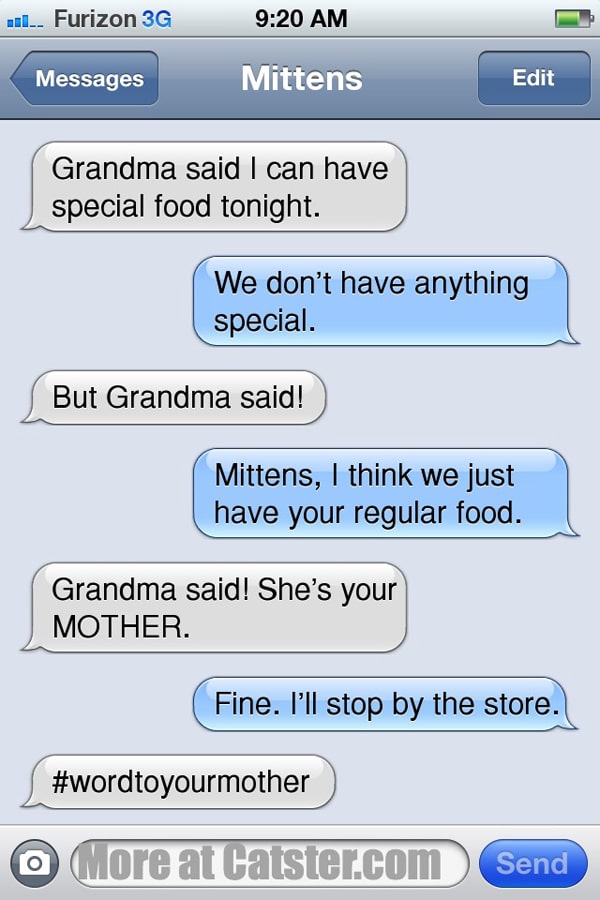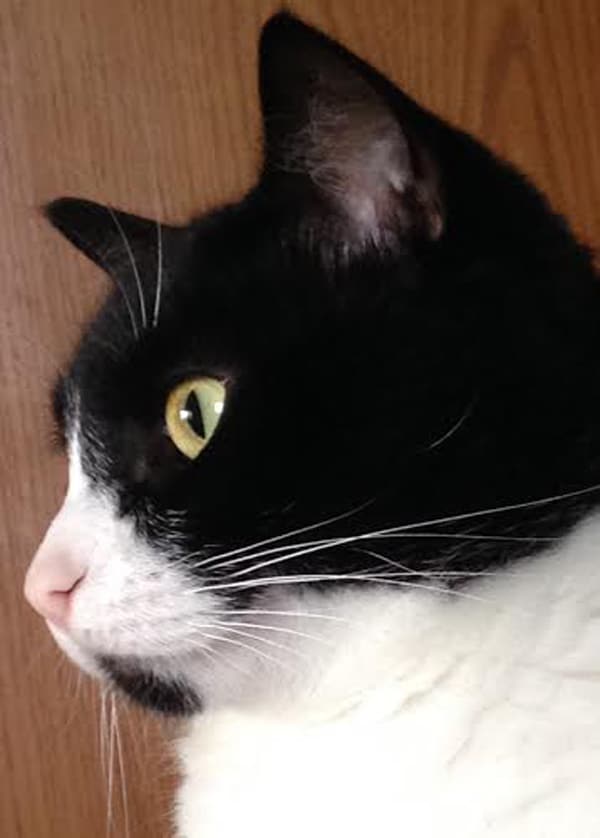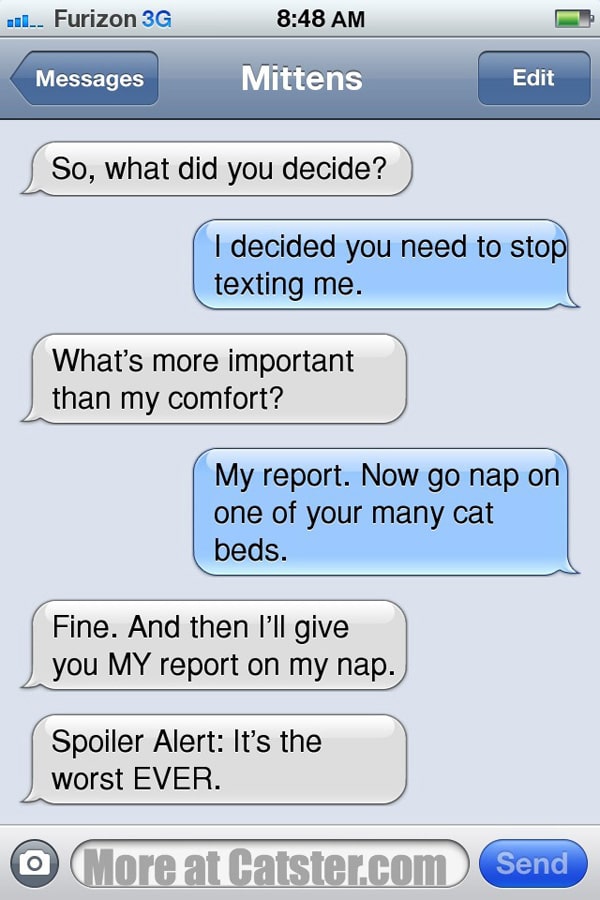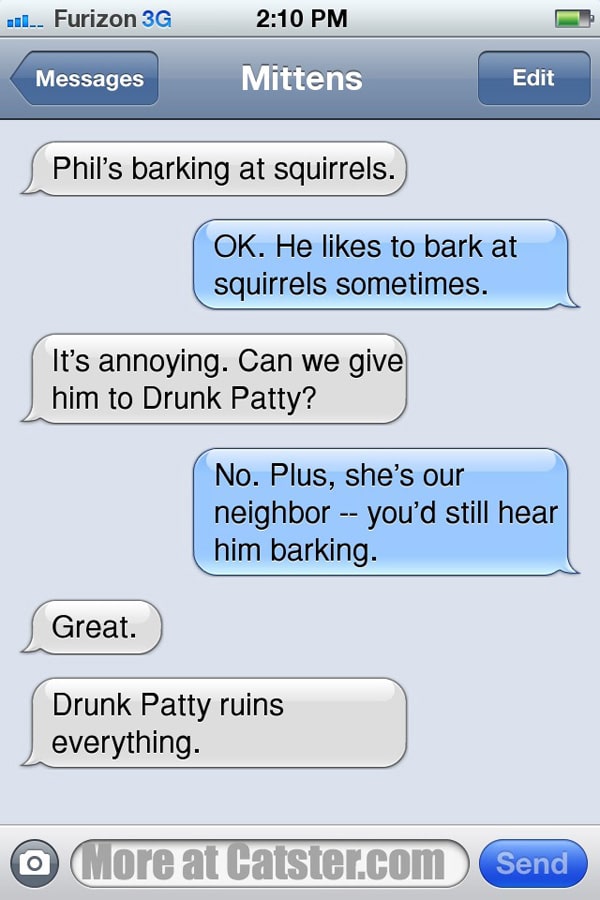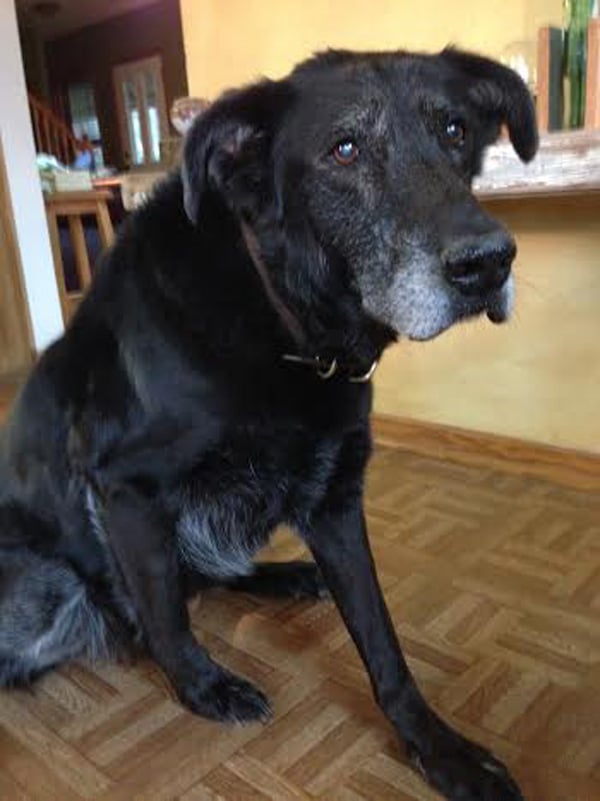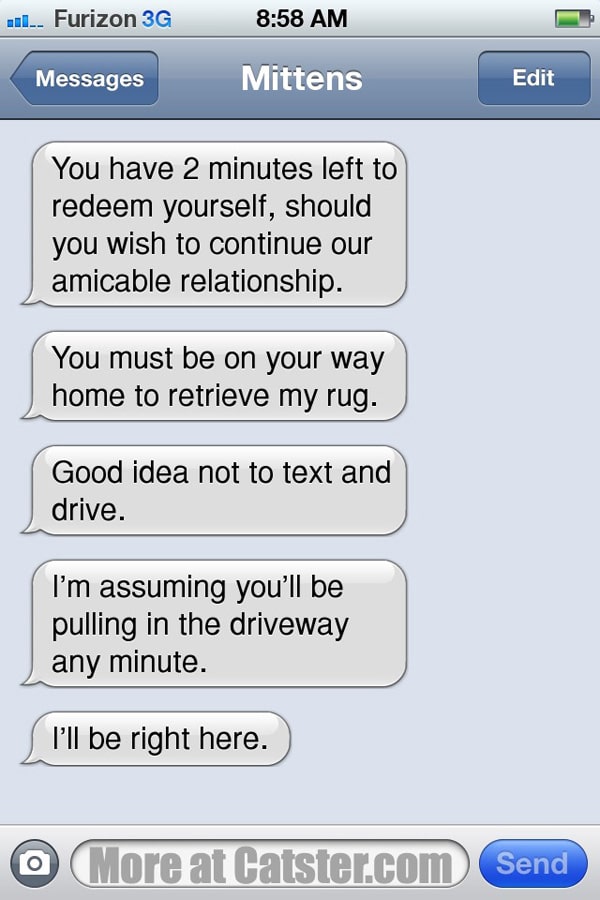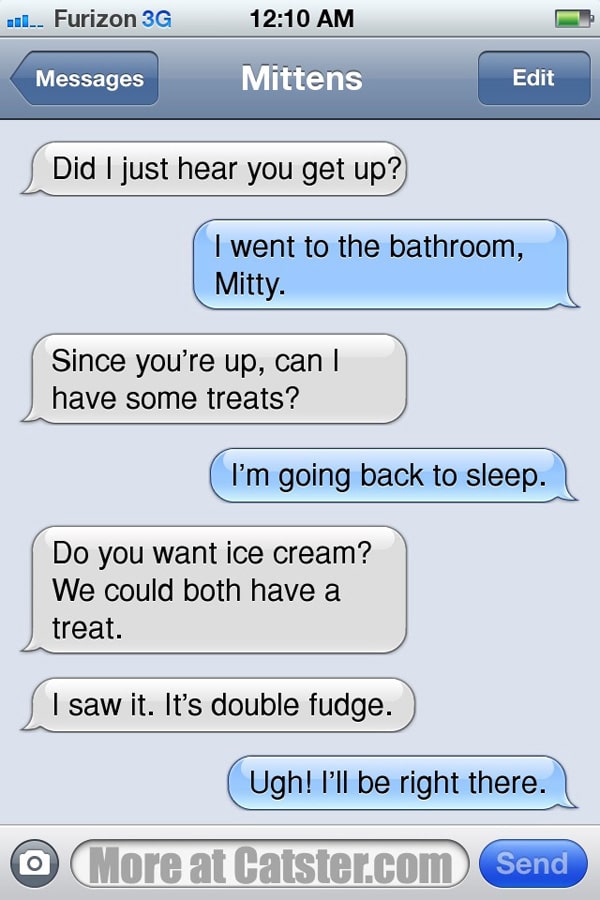 Click here for the entire library of Mittens posts on Catster.
Click here for the Texts from Mittens site.
Click here to follow Mittens on Twitter.
Click here for Mittens merchandise!
Let Catster make you laugh:
Read more by Angie Bailey:
About the Author: Angie Bailey is an eternal optimist with an adoration of all things silly. Loves pre-adolescent boy humor, puns, making up parody songs, thinking about cats doing people things and The Smiths. Writes Catladyland, a cat humor blog, Texts from Mittens (birthed right here on Catster) and authored whiskerslist: the kitty classifieds, a silly book about cats wheeling and dealing online. Partner in a production company and writes and acts in comedy web series that features sketches and mockumentaries. Mother to two humans and three cats, all of which want her to make them food.