The autocorrect function on phones can come in handy, but it can also create awkward, embarrassing and downright hilarious moments between two texters. Like all cats, Mittens likes to maintain a dignified appearance. Don't let him fool you, though. He and his human have both fallen victim to autocorrection mishaps.
Mittens would be devastated if he knew we saw these, so keep your traps shut and just enjoy these texting blunders.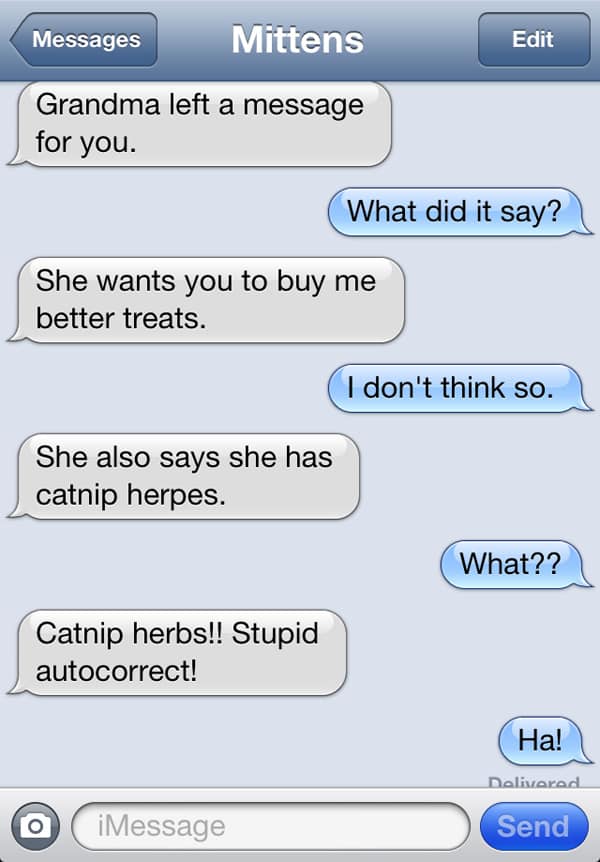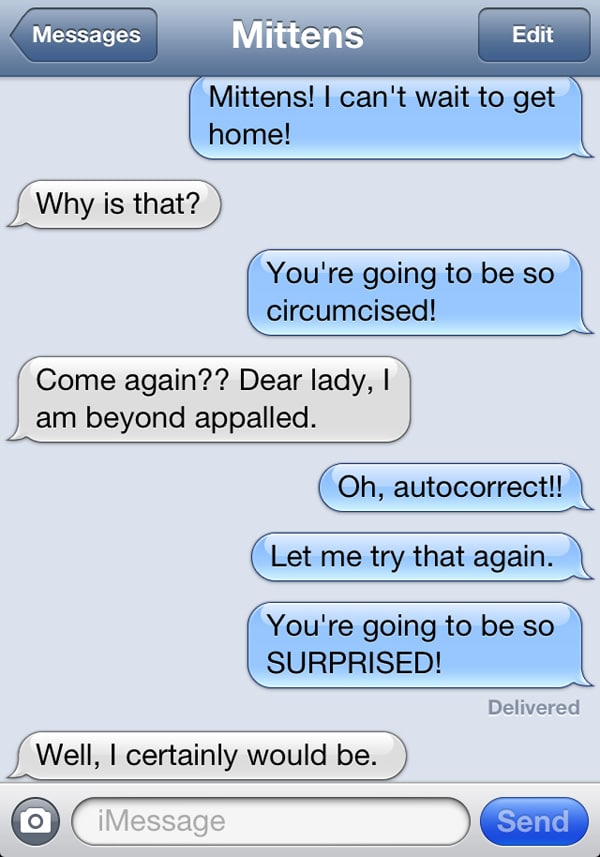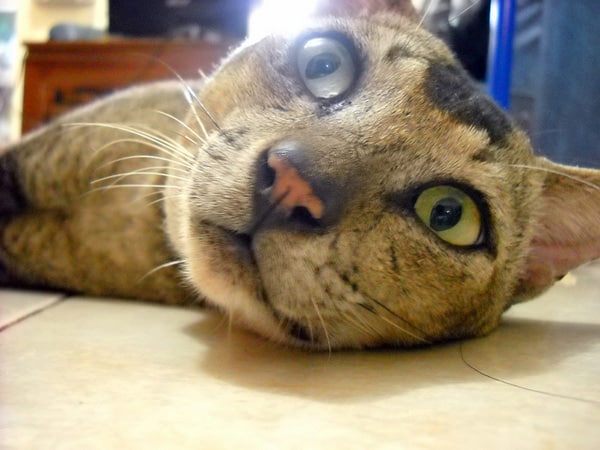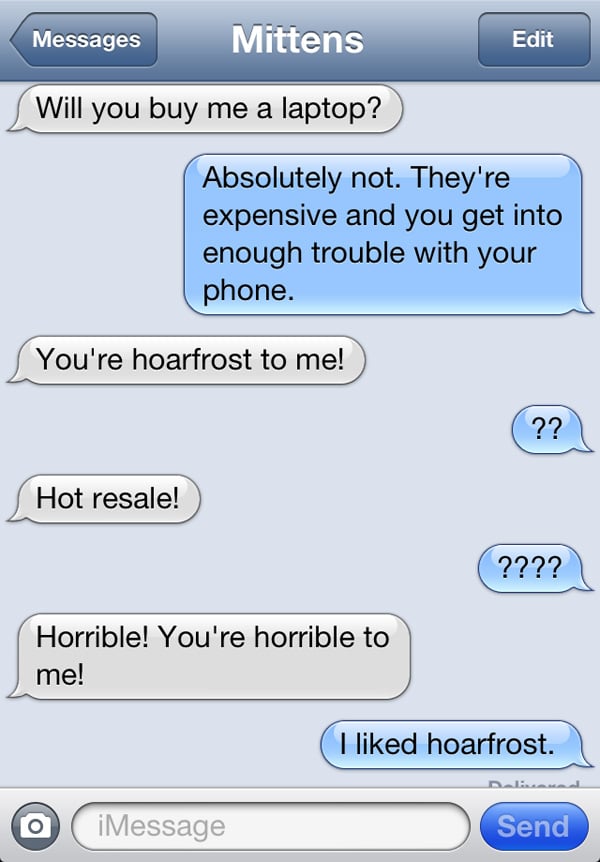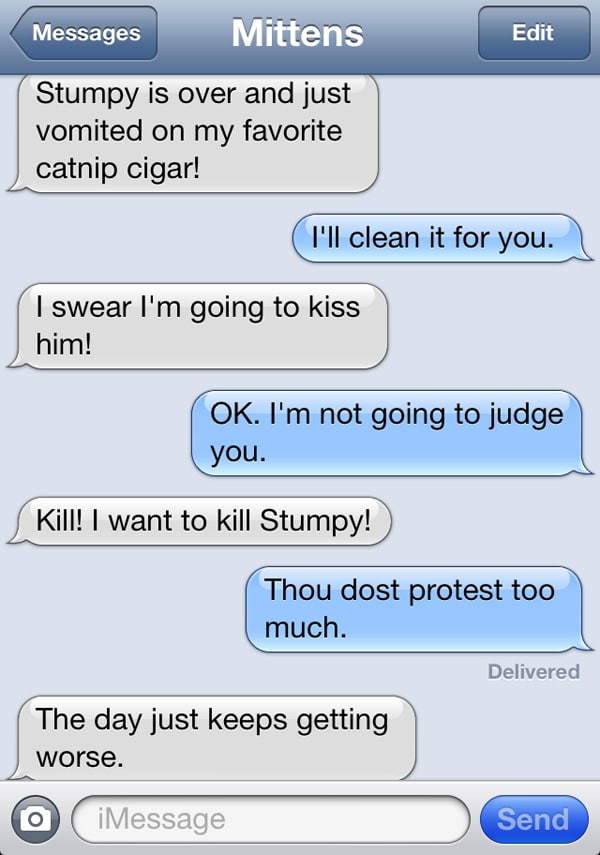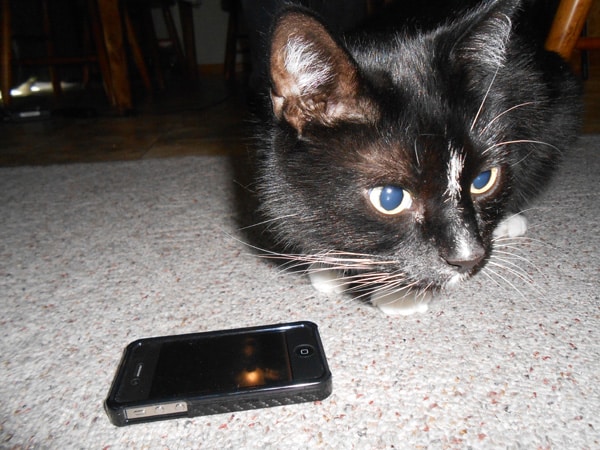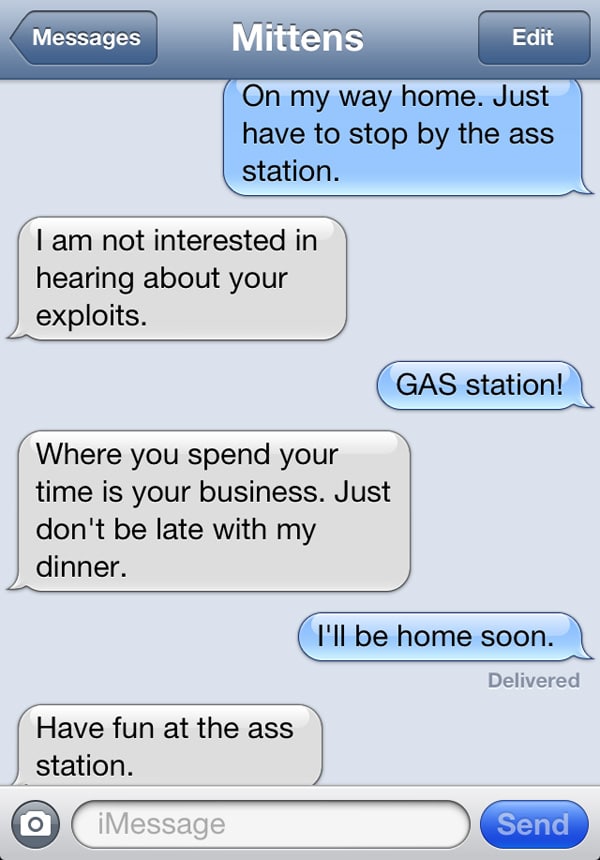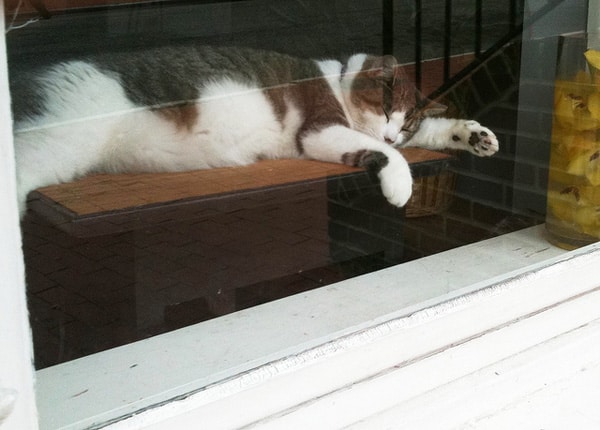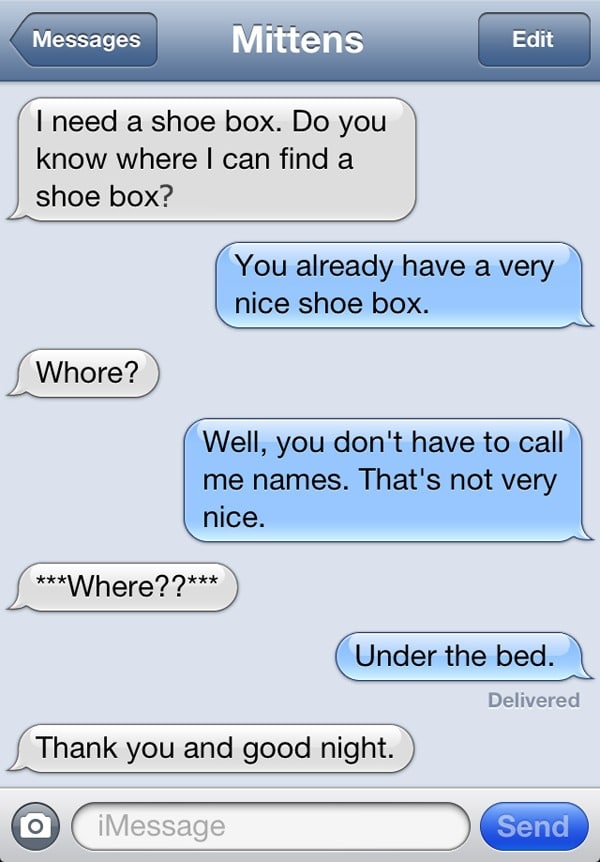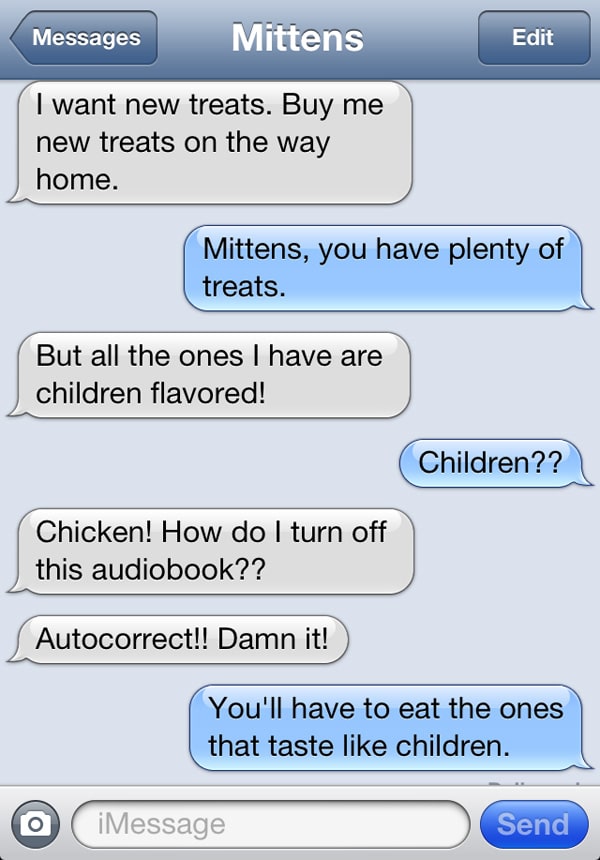 For a complete library of Mittens' past texts on Catster, click here.
What kinds of texts would your cat send? Tell us about it in the comments!
About the Author: Angie Bailey is a goofy girl with freckles and giant smile who wants everyone to be her friend. Loves pre-adolescent boy humor, puns, making up parody songs, and thinking about cats doing people things. Writes Catladyland, a cat humor blog, and authored whiskerslist: the kitty classifieds, a silly book about cats wheeling and dealing online. Partner in a production company and writes and acts in comedy web series that may or may not offend people. Mother to two humans and three cats, all of which want her to make them food.
Read more by Angie Bailey: