---
So you like cats and Game of Thrones, do ya? How about a cat singing the Game of Thrones opening? How about one very beautiful Siamese kitty named Arya meowing along? As you probably know, Siamese are known for being very vocal, so it's no surprise that this particular kitty has taken to singing along to her favorite TV show!
Okay, Arya sings the theme song only with the help of some digital manipulation, but come on, who isn't Auto-Tuned these days? And just look at this kitty's pretty blue eyes. Makes the whole thing worth it even if Arya isn't actually singing. We have to admit it's some pretty keen audio and video editing.
And because a Game of Thrones post wouldn't be complete without a dragon, we present Dexter the Dragon-Cat, whose patience is so remarkable that there must be some sort of magic involved (just look at his eyes!).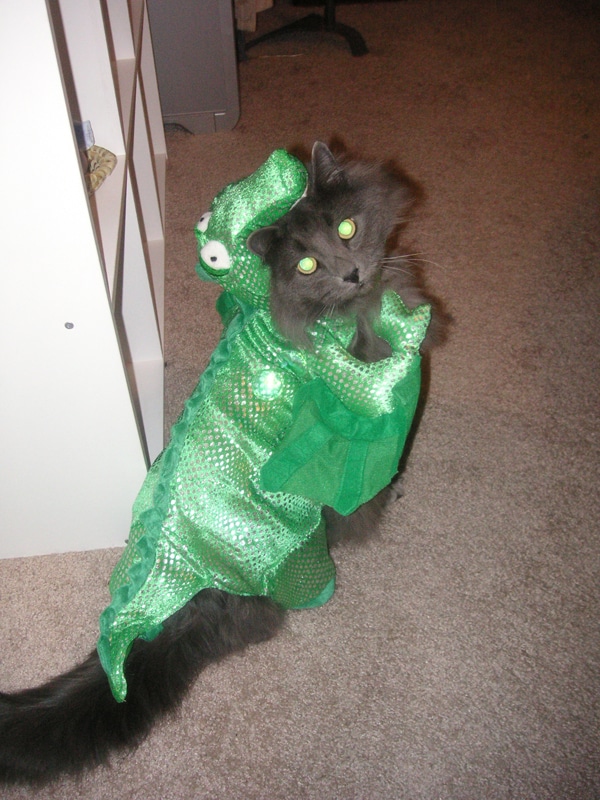 So there, the Game of Thrones theme as sung by a cat and a photo of a cat dressed up as a dragon … just so you know how much we love our readers.
Do your cats like watching TV with you? What's their favorite TV shows? If they could sing along to any theme song, which would it be?
Via Tonic