You guys remember Pusheen, right? The cartoon tubby tabby who bounces around the Internet bringing us animated joy?
When I saw that Pusheen has published a dress-up Flash game, I ended up playing … for hours.
In the game, you can customize Pusheen to suit your own flights of fancy by changing her coat color, her eyes, her mouth, her hat, and her shoes.
Of course, I started out with a pink Pusheen, because pink is my favorite color. And I also gave Pusheen a doughnut, because I was drinking coffee and thinking about how delicious a doughnut would be.
Here is my fantasy Pusheen. She is also wearing cowboy boots and a bow, because that's how I like to dress.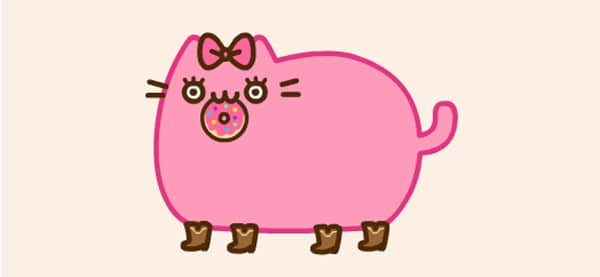 Then I wanted to make a hipster Pusheen, because some of her available accessories simply screamed, "Ironic!" Really it was just the mustache that made me think of a hipster Pusheen, and then everything else fell into place.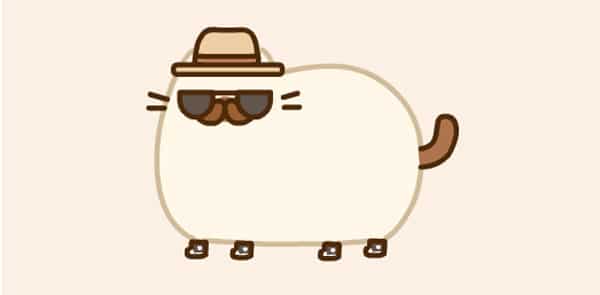 Then I made a green mohawked rollerskating Pusheen, because why not? ("Because why not?" is sometimes a good reason to do something, but more often it's a bad reason to do something. But hey! This is mohawk Pusheen we're talking about — she does what she wants.)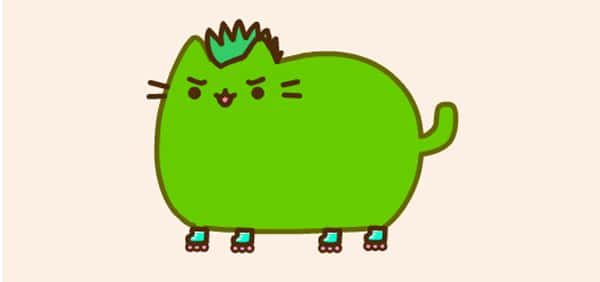 Now it's your turn to dress up Pusheen! Tell us what you did to Pusheen and why you made your choices!