---
This is what your cat is thinking these days:
"Bowls? There's sure a lot of talk of bowls around here — super bowls to be exact. I hope this means a very large bowl full of tuna and chicken and cheese, because that's the only kind of bowl that could be super. That's a super bowl."
If you're like us, you're probably more excited about Animal Planet's upcoming Puppy Bowl IX, and not because of the puppies, but because the Puppy Bowl is the harbinger of a magical event that happens only once a year. No, not Christmas. We're talking about the Kitty Halftime Show.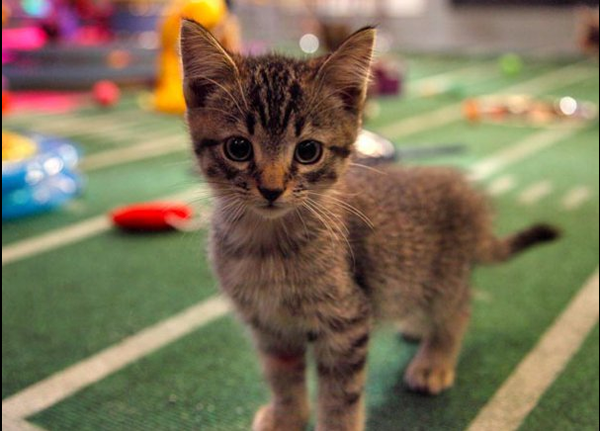 For those you whose lives are lacking the Kitty Halftime Show, allow us to explain. Every year, on Super Bowl Sunday, Animal Planet broadcasts "the cutest sports event" — a pile of puppies playing in a little football stadium playpen. And, just like the Super Bowl, the event's intermission includes a halftime show. Only the Puppy Bowl has the Kitty Halftime Show, during which kittens play on a sparkly platform while music plays and lights dance. It's taking all of our self-control to keep the "Awws!" in check right now.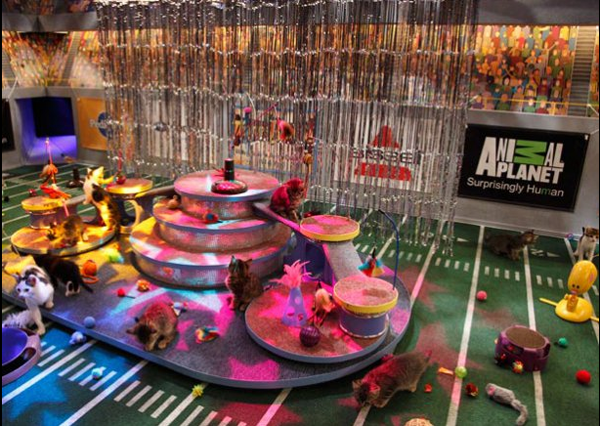 And because we're impatient, here's a live cam of the kittens.
How many of you are Kitty Halftime Show fans? Will you be tuning into this year's Puppy Bowl or just coming for the kittens?
Photos via Animal Planet