---
Productivity? Who needs it? Cerainly not us!
Looking for an amusing distraction while "researching" online for work? Do you like cats? Are you putting off a daunting task? Do you like random music? Then we invite you to visit Procatinator, an ingenious creation made possible by the Internet and the world's fondness for cat videos.
Drawing from the plethora of cat vids out there, looping the best segments, and adding random tunes, Procatinator offers visitors a seemingly endless stream of giggle-inducing absurd-kitty.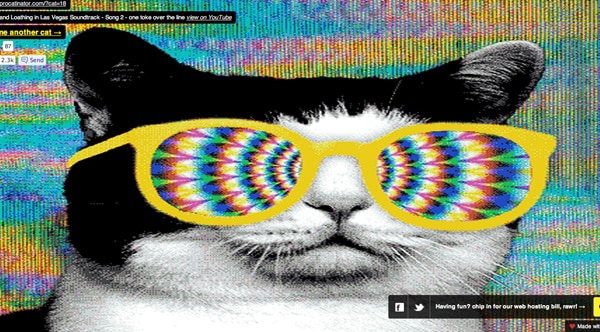 Seriously, we've been looking at this thing for an hour and we can't get enough.
So. Got a paper to write? A looming deadline? Still haven't cleaned your room? Or work? There's always tomorrow for that. Right now, there's Procatinator and all its splendor.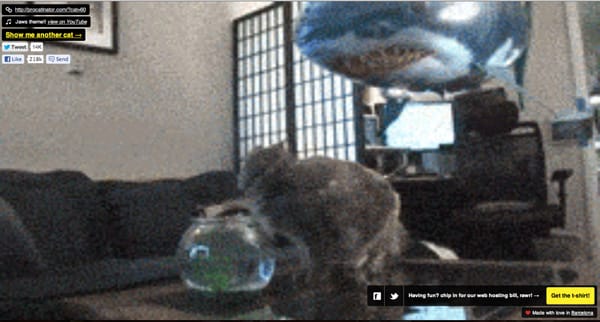 Yours Truly has to admit she's kind of fond of the laser-shooting Flash Cat.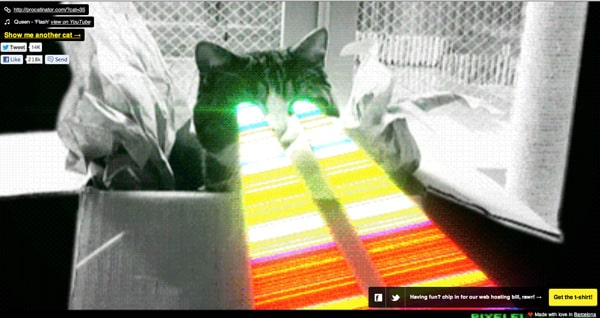 Wait, how is it so late in the day already? We haven't moved from our desks in hours. We blame Procatinator.