Does your cat like to poop in a cardboard box? Does your eco-friendly feline also harbor ambitions of becoming a member of possibly the world's only environmentally conscious cat quintet? You're in luck, then, as the Poopy Cat Dolls are holding open auditions for a new member.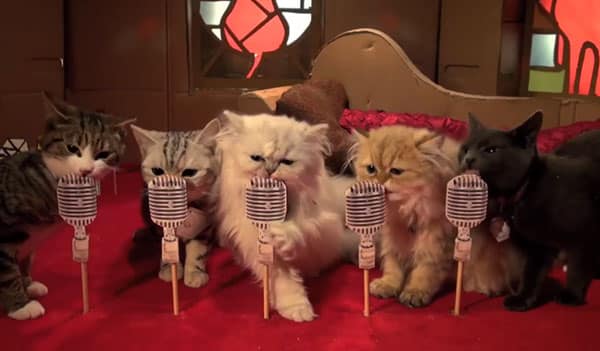 Who? What? Why? Okay, here's a brief recap: Back in December, Dutch company Poopy Cat attempted to hawk their eco-friendly litter boxes by coercing five felines to band together as the Poopy Cat Dolls. (The name is a spin on the Pussy Cat Dolls, although there were originally six human members to that particular troupe, but let's not be too petty.) They performed a song titled "Do You Want My Purr Purr?"
Now it's transpired that one of the Poopy Cat Dolls, Grace, has flown the catty coop. Twitter rumors suggest she may be off attempting to show Justin that she's his one and only true Belieber.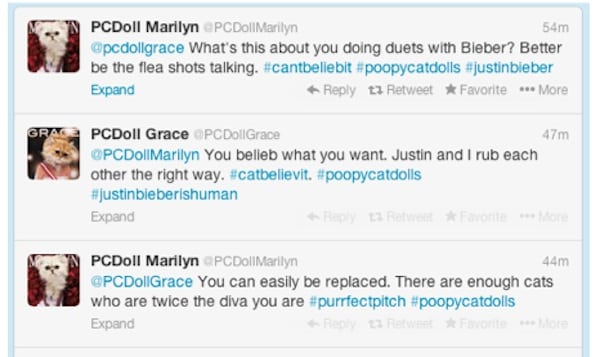 With Grace gone, the Poopy Cat Dolls are looking for a new member to take her place. To that end, you can upload a video of your own diva-esque feline to the Poopy Cat Dolls' Facebook page. The group's management state that the successful new addition will have "purrrfest pitch and be furry graceful."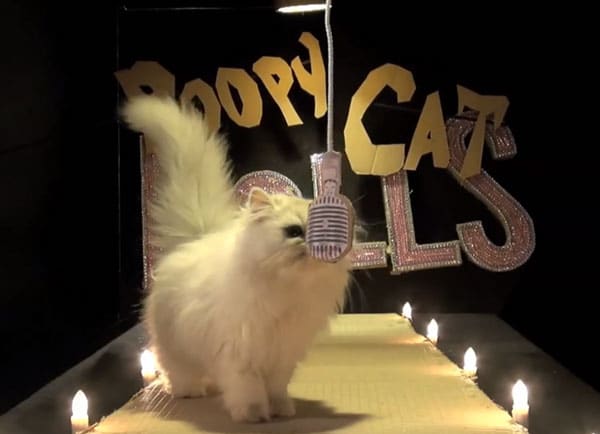 I asked my own cat, Mimosa, if she was interested in strutting her cattitude for the camera, but she seemed to be too busy doing a Wu-Tang Clan jigsaw puzzle instead. I applaud her superior taste.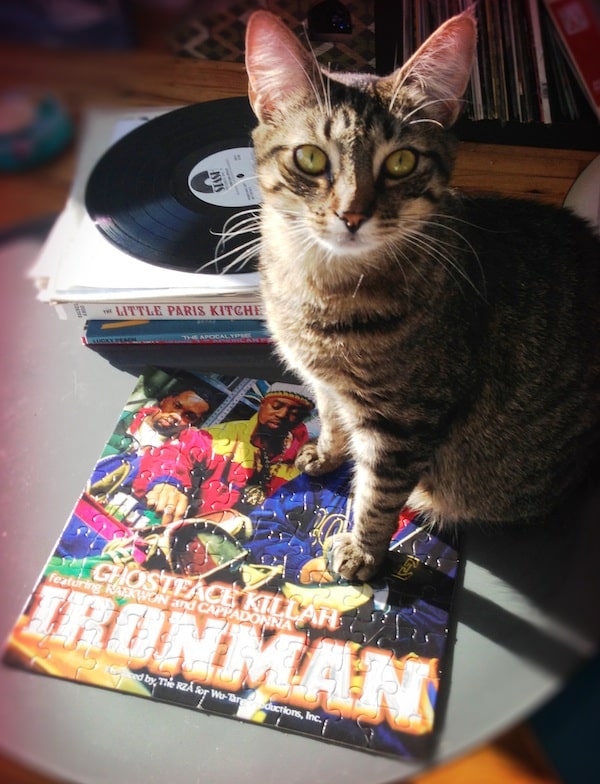 If you're looking for inspiration to persuade your own cat to audition, here's that Poopy Cat Dolls video again.
Learn more at the the Poopy Cat Dolls' Facebook page.
Laugh with us:
About Phillip Mlynar: The self-appointed world's foremost expert on rappers' cats. When not penning posts on rap music, he can be found building DIY cat towers for his adopted domestic shorthair, Mimosa, and collecting Le Creuset cookware (in red). He has also invented cat sushi, but it's not quite what you think it is.