With Easter right around the corner, it's time to keep an eye out for our favorite bunny that brings us chocolate and candy and chocolate and chocolate. And it's also important that we keep an eye out for Easter Bunny imposters.
These imposters look impossibly cute, but are not going to bring you any of those elusive Cadbury Eggs. So, you know, just fair warning. If one of these guys is at your house, just take pictures and post them on the Internet. You'll get some giggles, but no candy.
Here are 10 to keep an eye out for: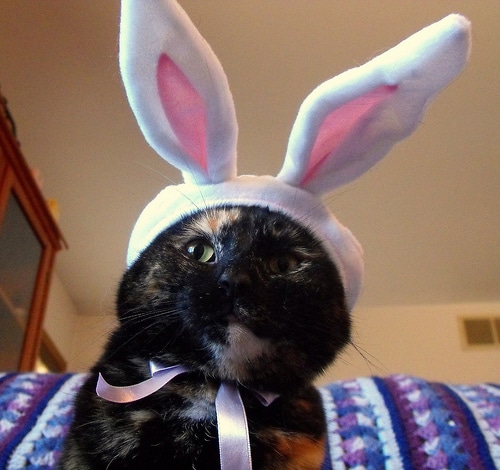 Complete with bow. Easter Bunny Cat, you're doing it right. Photo by Lindsay =).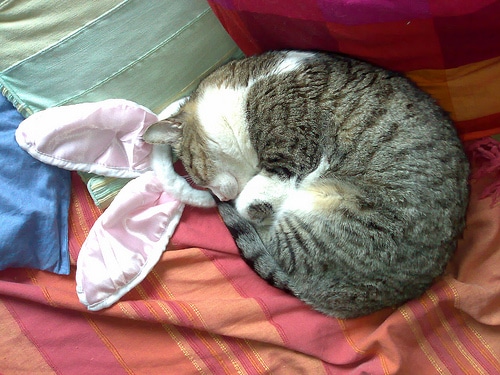 Being a bunny is hard work. Once must rest and take a catnap every once in a while. Photo by Stephanie Booth.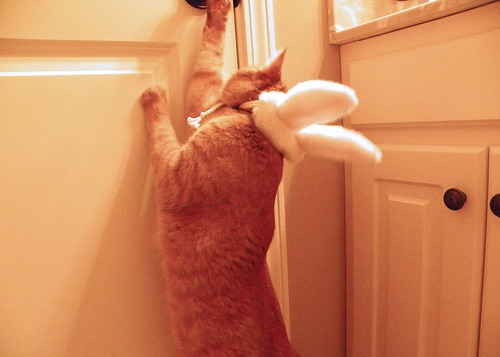 I'm in your house, breaking into your treat cabinet! Photo by zambrak. Our kitties are angels for what they put up with sometimes. Halo included on this set of bunny ears! Photo by Timmi K.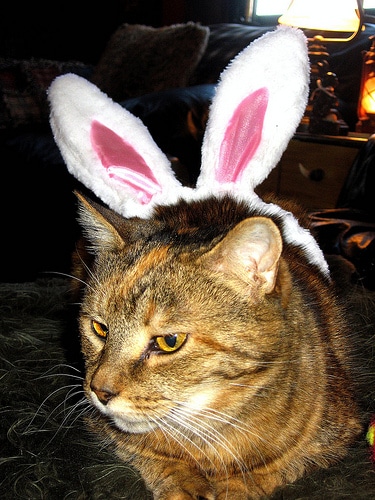 Um, not to be the bearer of bad news, but methinks the bunny ears go on your head, not on your butt. Photo by Jodi:)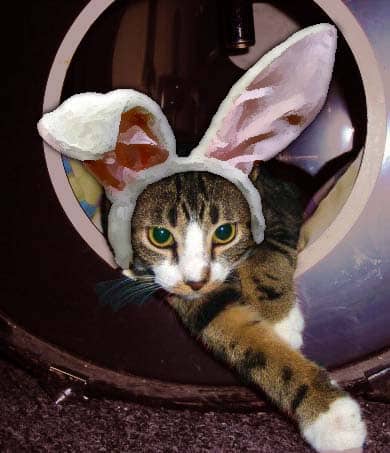 Chillaxin' with my bunny ears on. No bigs. Photo by V for Victoria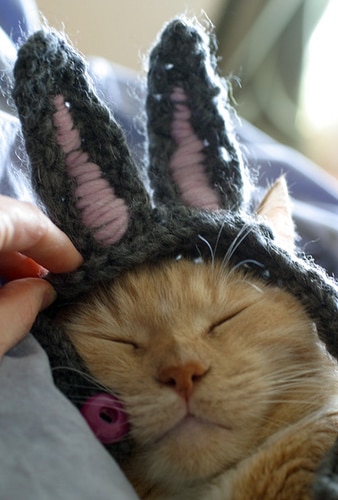 Homemade bunny ears! Thomas is one lucky kitty … although we're not sure he would see it that way. Also, isn't that cheating taking the picture while kitty is sleeping? Too easy! Photo by Mumblepeg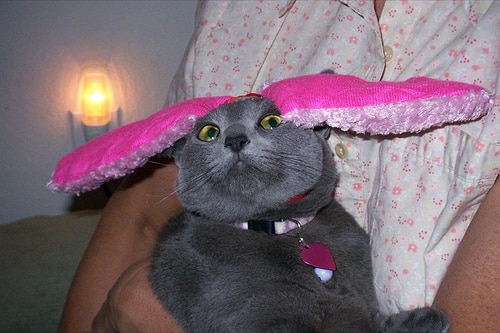 The. Face. This is all. Photo by Dotted Line Girl.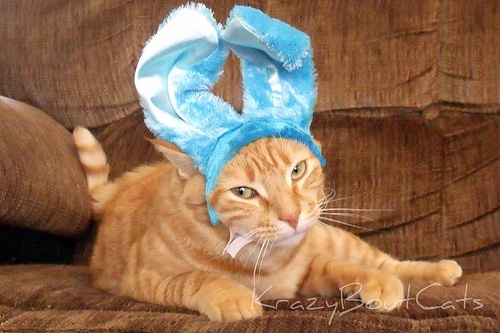 Somebunny looks a little blue … Photo by krazyboutcats.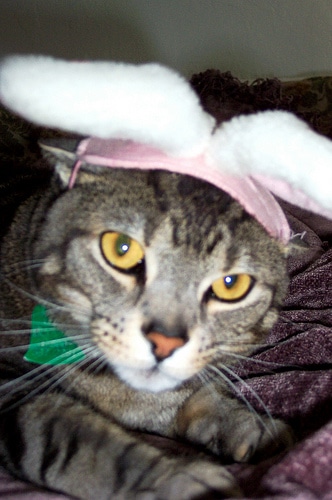 Recognize this cat? That's my cat, Pimp, pimpin' his bunny ears! We also have video of him eating a peep with the ears kind-of sort-of on. Photo by Your Daily Cute.