It's easy to get caught up in the craze and chaos of Christmas. Television commercials and glittering store displays are screaming at you, "BUY SOMETHING OR ELSE IT MEANS YOU DON'T LOVE THEM!" Holiday-themed movies and magazine catalogs are screaming at you, "WHY ARE YOU ALONE? SHOULDN'T YOU BE SCURRYING THROUGH AN AIRPORT TO GO FIGHT WITH YOUR FAMILY AND EXTENDED RELATIVES?"
This will be my first Christmas alone. There are many reasons for that — reasons I am sure many of you can sympathize with. Friends have very kindly extended invitations to dinners and get-togethers, but I have decided to have this day to myself. Some people don't quite understand that, but I think many of you here on Catster do.
For me, Christmas is a little bit like this video, which, even though it's in a language I can't understand, delivers a universal sentiment I think we can all relate to.
In the video, a guy celebrates Christmas with his cats (who are named Theo and Thea) in New York City. He decorates with the, uh, "help" of the cats, and then goes for a walk in the snow, treating us to swooning sights of the Big Apple. He picks out two small, perfect gifts, and then comes home to make dinner, which he shares with the cats, who, again, prove to be very helpless helpers.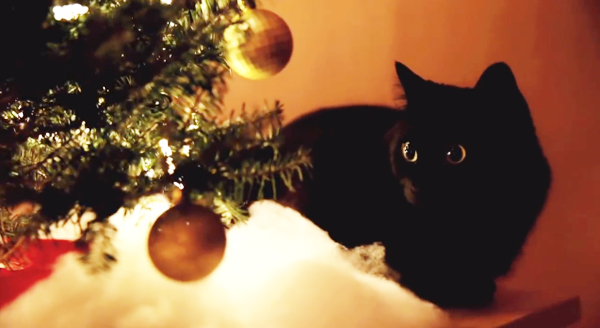 Because Christmas is what you make of it, whether you spend it swiping your credit card, sitting around someone else's dinner table sharing excited conversation, or sitting quietly at home with two cat friends and a modest dinner.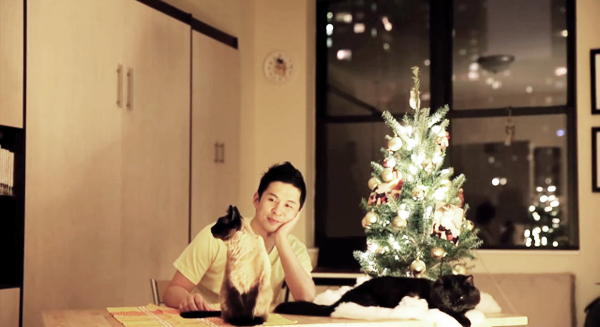 However you celebrate this year, here's wishing you the Happiest Holidays yet.
Let Catster make you laugh:
About Liz Acosta: Catster's former Cuteness Correspondent, Liz still manages the site's daily "Awws," only now she also wrangles Catster's social media. That's why she wants you to follow us on Facebook, Twitter, and — her personal favorite — Instagram. See ya there!