Uggie the Jack Russell Terrier from The Artist got his moment to shine this past Sunday night at the 84th Annual Academy Awards ceremony in Los Angeles, but cats were once again overlooked when Best Animated Film nominees A Cat in Paris and Puss in Boots lost out to a chameleon named Rango.
Cats don't appear very frequently in cinema ÔÇö perhaps because they are more discerning when it comes to the roles they prefer to take on ÔÇö but when they do, it's always movie magic. Here's a list of some of the top feline performances in film history, along with fun tidbits about these furry legends of the silver screen.
+ Breakfast at Tiffany's
Cat, the furry orange sidekick to Audrey Hepburn's Holly Golightly in the classic 1961 romantic comedy, was portrayed by nine different felines.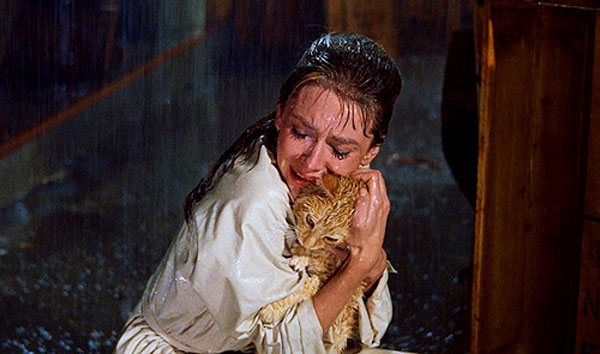 Hepburn reportedly called the scene where she had to throw Cat out of a taxi into a rainy street the most distasteful thing she ever had to do on film.
+ The Godfather
Vito Corleone's cat was not a part of the original script, but rather a stray found on the set of the Paramount lot.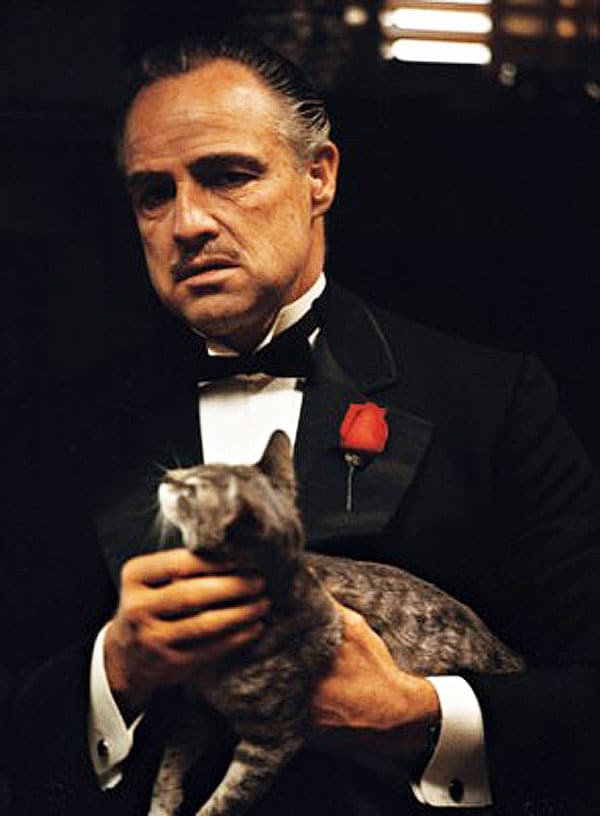 According to film history, the kitty was so happy to be in Marlon Brando's lap that its contented purring muffled some of the actor's dialogue. As a result, most of his lines had to be looped in postproduction.
+ Austin Powers
What would supervillain Dr. Evil be without his righthand kitty, Mr. Bigglesworth?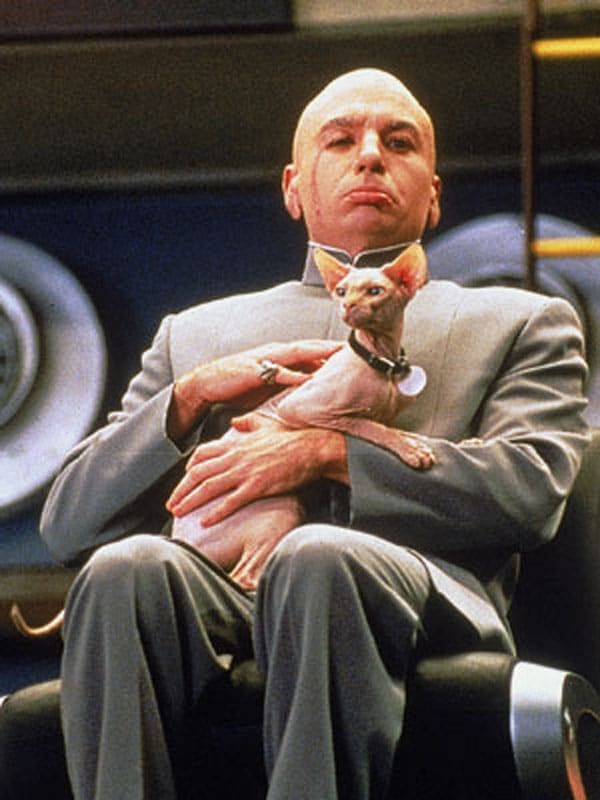 While Dr. Evil explained that he was a Persian cat who lost his hair due to an unfortunate cryogenic freezing accident, in reality, Bigglesworth was played by a Sphynx named Ted Nude-Gent, who loved Mike Myers so much that filming was often delayed when he would fall asleep in the comedic actor's lap.
+ Meet the Parents
The role of Robert De Niro's beloved cat, Mr. Jinx, was played by two Himalayans named Bailey and Misha and later by rescue cats Peanut and Charlie.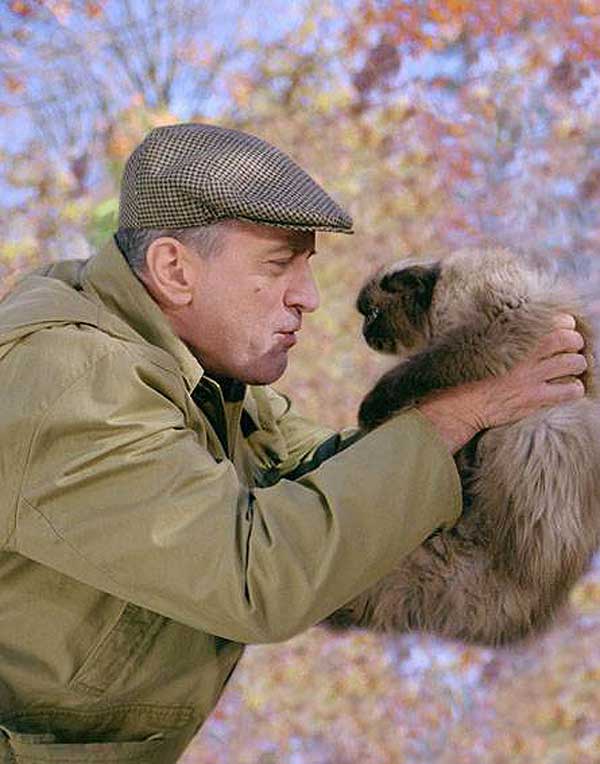 Props were used to create the scene where Ben Stiller walks in on Jinx using the toilet, but the film later inspired an Australian couple to create the Litter Kwitter, a real toilet training kit made just for cats.
Pumpkin was one of two red Persians who played the role of Hermione Granger's cat and magical familiar, Crookshanks, in three Harry Potter films, beginning with her star-making turn in 2004's Prisoner of Azkaban.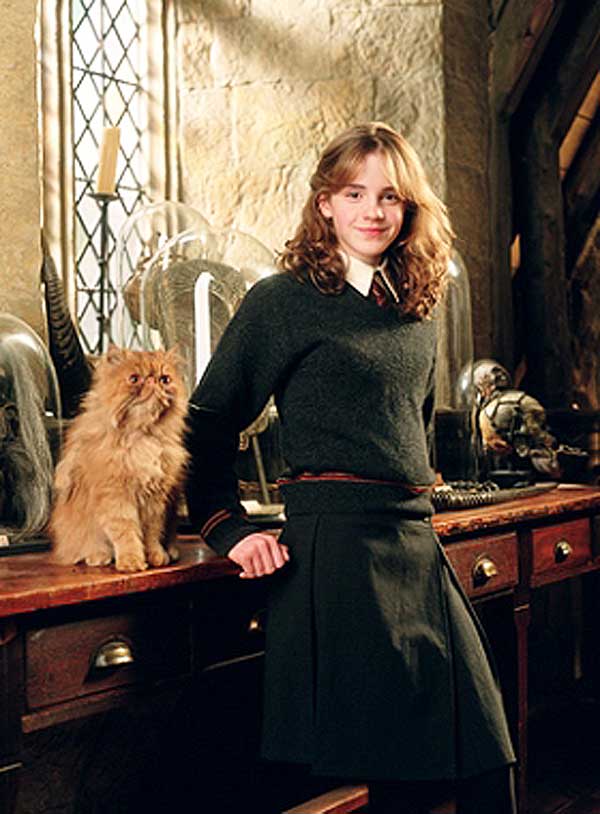 Since starring in the blockbuster films, the now-retired former rescue reportedly refuses to eat regular cat food, instead preferring roast lamb and chicken. Also, in true diva form, she developed a taste for sparkling water after a shortage of still water on the set one day.
+ That Darn Cat
Two sealpoint Siamese played the role of the secret agent kitty in the 1965 film starring Hayley Mills and Dean Jones.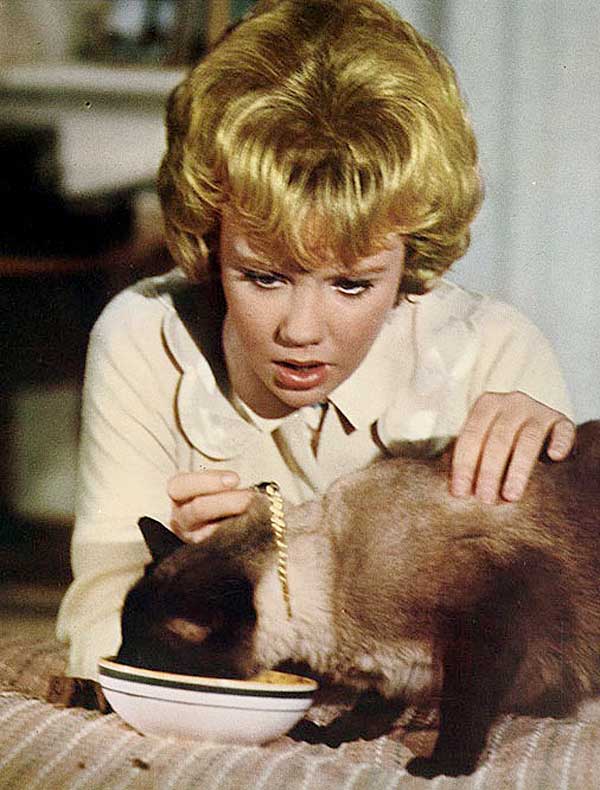 At the time, New York Times movie critic Bosley Crowther quipped, "The feline that plays the informant, as the FBIputs it, is superb. Clark Gable at the peak of his performing never played a tomcat more winningly. This elegant, blue-eyed creature is a paragon of suavity and grace."
+ Homeward Bound: The Incredible Journey
The book version of The Incredible Journey describes the feline character as a male Siamese named Tao, but the 1993 remake replaced him with a female Himalayan named Sassy (acted by a cat named Tiki and voiced by Sally Field).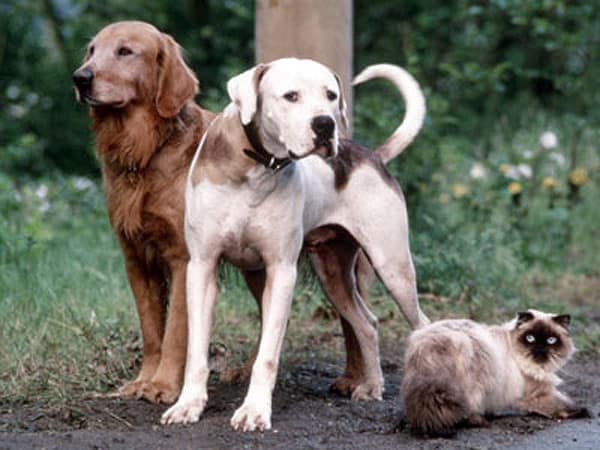 In a fun bit of movie trivia, one of the Siamese kitties from That Darn Cat also starred in Disney's original 1963 version of the film.
+ The Three Lives of Thomasina
Thomasina author Paul Gallico was on set during the making of the classic 1964 Disney movie, and was reportedly very amused when one of the cats held up production because she refused to perform a stunt, despite Walt Disney's "frustrated bellowing." Gallico later said in his memoirs: "I was proud of that cat!"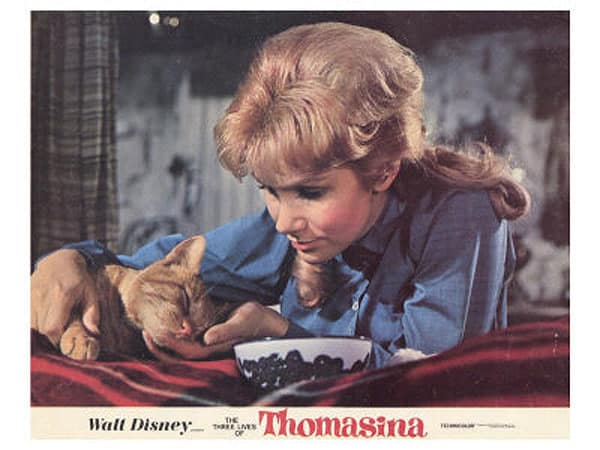 Several cats were used to play the red tabby in the lead role, but they didn't quite match up. One was a classic tabby with bull's-eye markings on its side, while the other was a mackerel tabby with stripes.
+ Miss Minoes
While not exactly well-known, one of my favorite cat-themed films is this 2001 Dutch film based on a beloved children's novel. Minoes is the charming tale of a cat who turns into a woman and follows her through a journey of saving the town from an evil benefactor, while falling in love with a local reporter.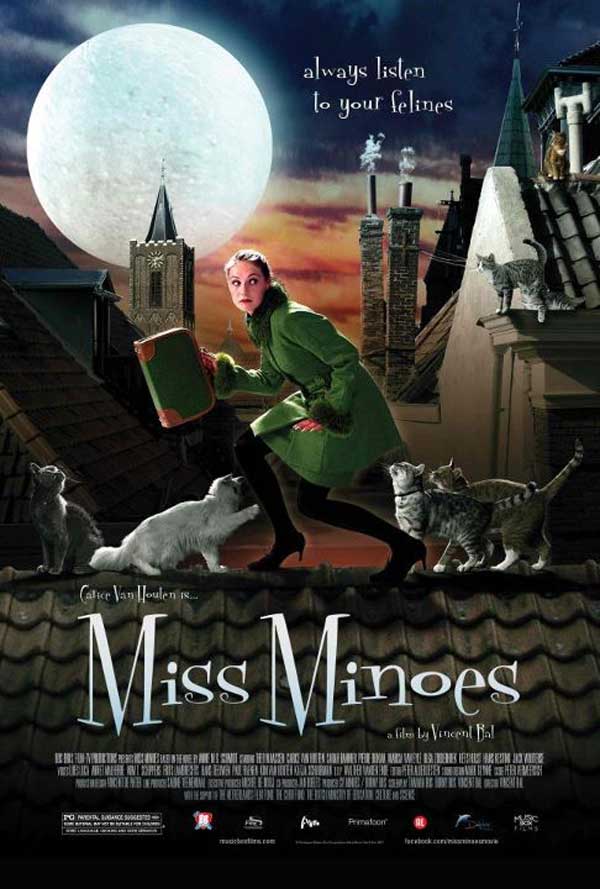 I saw it recently after it was dubbed into English and given a limited rerelease in the U.S., and was shocked by how realistic the talking cat effects were, given that the film is more than a decade old. One interesting piece of trivia I uncovered is that star Carice van Houten is allergic to cat hair, which is surprising considering the incredible performance she gave while constantly surrounded with kitties!
About the Author: Stephanie Harwin is the founder of Catsparella.com, an award-winning cat culture blog dedicated to her passion for finding and sharing all of the coolest cat-related content online. Read more about her here.