---
Yup, July 29 is National Lasagna Day, and we're excited. Fact: If you eat lasagna on National Lasagna Day, the calories don't count — they magically fall right through you. This goes for any National Food Day, which is why we're wondering when exactly National Cake Day is. (The correct answer: every day.)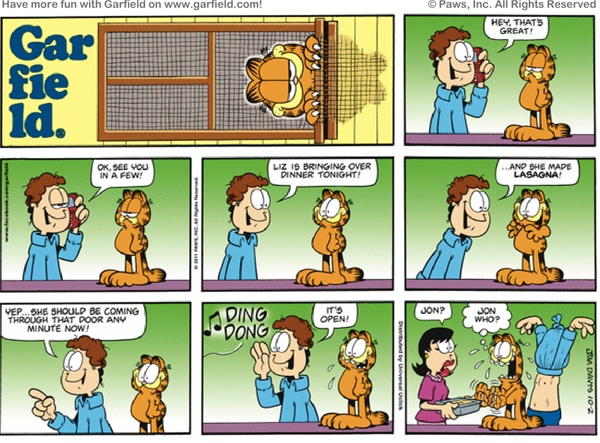 Because this is Catster, whenever we think of lasagna we can't help thinking of that famous fat orange tabby Garfield and his obsession with lasagna. Can you blame him? It's so delicious! Anyway, we celebrate the Italian dish today by asking you to show us your orange kitties on Instagram with #CatsterLasagnaDay.
Do you see your kitties in the slideshow below?
You can still add your Instagram photos to the slideshow by tagging them #CatsterLasagnaDay (and then be patient, sometimes it takes a while for the photos to show up).
Have you seen our other Instagram posts?
About Liz Acosta: Catster's former Cuteness Correspondent, Liz still manages the site's daily "Awws," only now she also wrangles Catster's social media. That's why she wants you to follow us on Facebook, Twitter, and — her personal favorite — Instagram. See ya there!