Today is National Cat Day, created in 2005 to both draw attention to the plight of shelter cats and give cat owners a day to spoil their kitties, both things we can get behind. Trying to figure out how to celebrate, we decided to ask our cat, Stella, if she wanted to do anything special. This is Stella: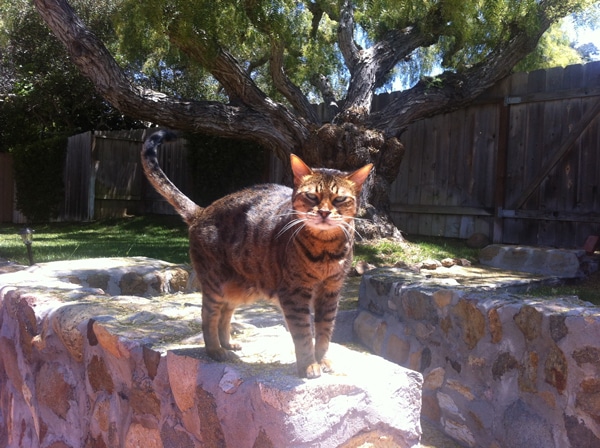 Catster: Happy National Cat Day! Did you know today was National Cat Day?
Stella: Yeah, of course, same as yesterday.
Yesterday?
Sure. And tomorrow, right?
No, not really.
And the day after that and the day after that and so on until, you know, forever.
That's not how it works.
What? Of course that's how it works.
National Cat Day is only one day a year — Wednesday, Oct. 29. That's today.
Get out.
I'm serious. It was created in 2005 when pet and family lifestyle expert and animal-welfare advocate Colleen Paige galvanized support for helping shelter cats and … hey, wake up.
Sorry, you were going on again.
So, how are you going to celebrate?
Oh, you know. Eat, sleep, look at the neighbors. I saw a moth in the bedroom. Same as yesterday, basically.
Come on! It's a special day. How should I celebrate you then?
Don't you already do that?
What do you mean?
You know, Jesus, I barely have to lift a finger around here. Food in the bowl, water in the bowl, I vomit where I want, you stay out of my business,. I feel like a king. You sure tomorrow isn't also National Cat Day?
Just today.
What's going to happen tomorrow then?
Nothing.
What do you mean nothing?
It's just a regular Thursday.
Hey, you're scaring me.
Relax, it'll be just like today.
But what about the day after? That's National Cat Day too, right?
No, we went through this.
I got a bad feeling about this …
Relax.
And when I get a bad feeling I'm liable to do crazy things. Like sometimes when it's real early in the morning I feel like it's too quiet, you know? I might feel like I need to bust the place up a little.
Wait, fine. Every day is National Cat Day, OK?
That's what I told you. You should listen to your cat.
So, back to today, I want to do something special for this particular National Cat Day.
Does this go for tomorrow's National Cat Day as well?
Fine.
And the National Cat Day the day after and so on?
YES. God, give it a rest.
OK, let's hear your ideas.
Nice piece of fish.
I'm listening.
New package of treats.
Go on.
I could carry you around town.
You lost me.
OK, forget that, it's just something Taylor Swift does with her cat.
Olivia Benson. I know. Cat never shuts up about it.
You know Taylor Swift's cat?
Of course. You don't? Tell me more about the stuff I get.
What do you want?
You know what I want.
OK, one night, that's it.
That'll do, I suppose. But don't forget about tomorrow's National Cat Day. I hear that's a big one.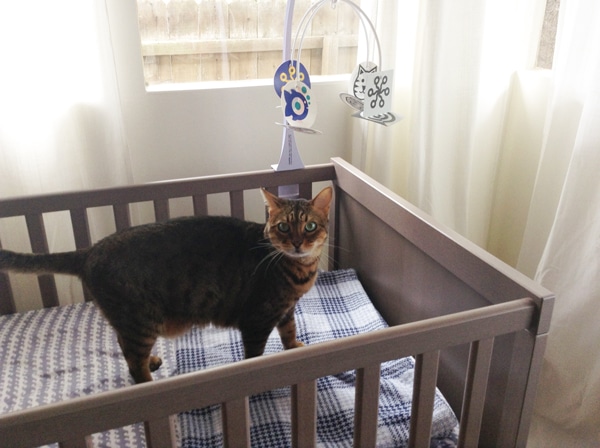 As per the National Cat Day website, there are indeed some suggested things you can do for your cat on National Cat Day:
We encourage you to spoil your fur baby a little more on National Cat Day than any other day (you don't want them to get too demanding do you?) by buying them a new toy drenched in cat nip, giving them something simply scrumptious to eat, offering LOTS more cuddling and making a donation to your local shelter in their honor. The best way you can celebrate though is to save a life! So if you can….ADOPT….don't shop.
Top photo by Shutterstock
Read more funny stuff: