My husband and I like to think of ourselves as fairly cultured people: We're well-traveled, we keep up with current events, we know our way around the local museums. Perhaps our favorite activity of all, undertaken as we're riding the subway or strolling down the sidewalk en route to some highbrow gathering, is best described as, um, melodic meowing.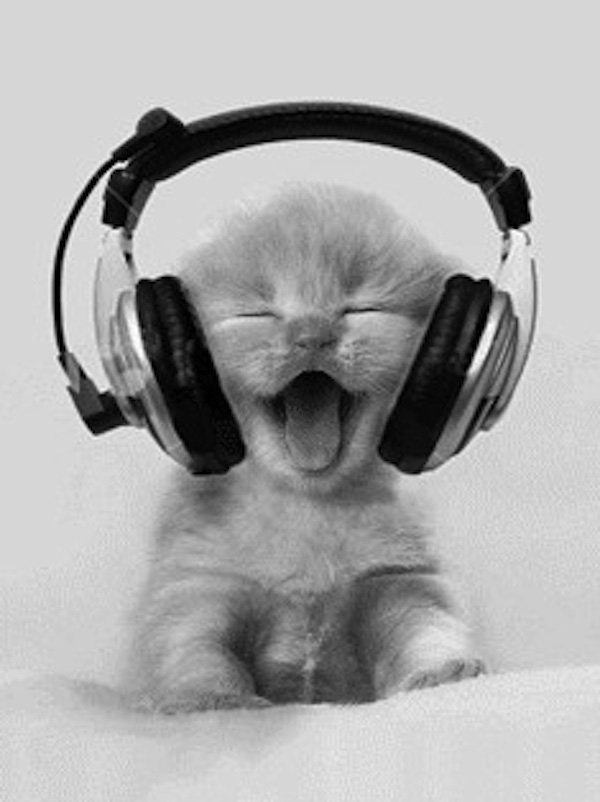 The exchange might go like this:
"Meow-meow meow-meow. Meow-meow meow-meow. Meow-meow-meow meow MEOW-meow…"
"'Under Pressure'?"
"Yes! Okay, your turn."
The origins of the meowing are unclear; it's one of those things you start doing and can't imagine ever NOT having done it. Neither of us would be pelted with garbage at a karaoke bar, but we're in no danger of being talented singers or having melodious voices; the magic of replacing words with meows is that it's already so ridiculous that it somehow frees you to belt things out with the sort of fervency normally reserved for singing alone in an acoustically flattering shower stall. I can't prance or send a majestic falsetto to the rafters like Freddie Mercury did, but I can meow the hell out of one of his songs.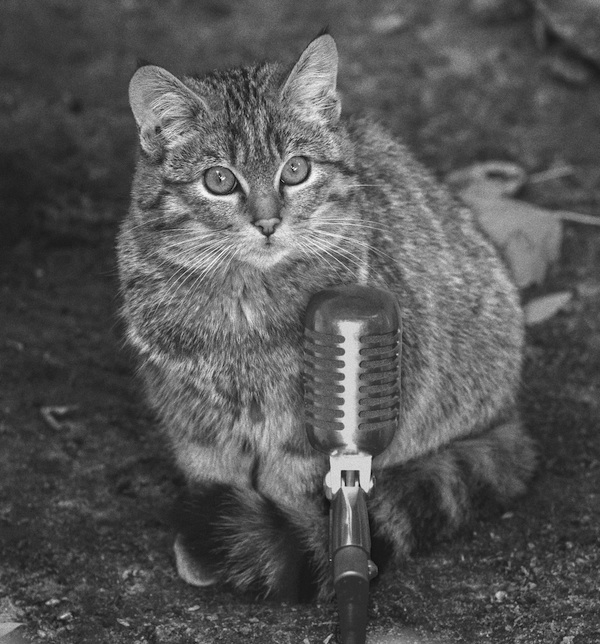 My husband, a guy who wouldn't sing along with the radio on a road trip if you held a gun to his head, has meow-rapped a version of "I Left My Wallet in El Segundo" that would surely earn him honorary membership in A Tribe Called Quest.
Speaking of the car, it should be noted that "Name That (Meowed) Tune" is perhaps the greatest travel game of all time. We played it in a Mazda full of otherwise-English-speaking friends on the way out to a wedding in New Jersey a few years ago — a Mazda that, luckily for the rest of us, included our friend Judd (once a finalist on American Idol).
You haven't really heard "We Are the World" until you've heard a professional singer from New Orleans meow it on the highway, using a different, pitch-perfect cat voice for each philanthropic pop star. His Tina Turner was especially inspirational.
As part of the game, you can simply shout out the name of the meowed song, but it has proved more popular over the years to alert the singer to your guess by meowing along with the initial meower. That's how we played the game when I taught it to a group full of initially skeptical health journalists on a press trip to Hawaii last summer.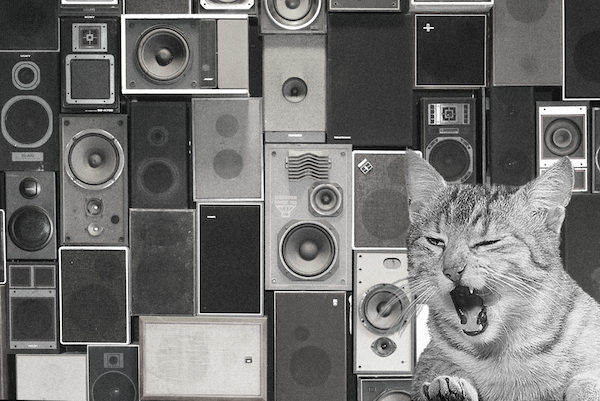 We'd just piled back into our van after exploring a farmer's market on Kauai when I made my pitch; I was just starting to wonder whether I'd hopelessly compromised my cool in front of the other writers when, from the bench seat in the far back, a colleague's voice rang out in the unmistakably wistful meow of Don McLean. One meower after another joined her, and we catted our way through all eight-plus minutes of "American Pie."
Our two cats seem mystified by our fondness for approximating them; while they don't actually leave the room when we meow-sing at home, they definitely give us the feline equivalent of a teenager's look when she sees her dad on the dance floor at a wedding. Why do we, reasonably well-adjusted thirtysomethings who usually roll our eyes at cat memes that celebrate things like crappy spelling, feel good — no, wonderful — about meowing in mixed company?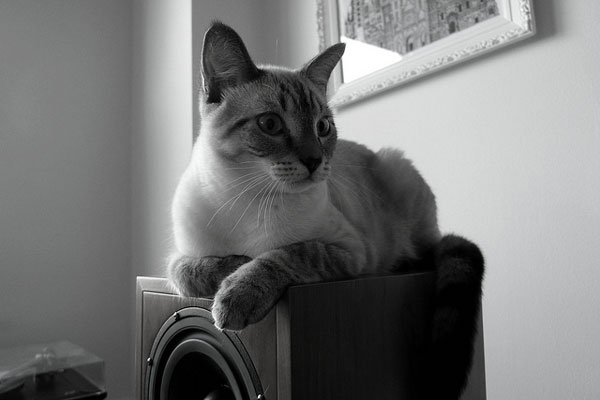 I'll put it this way. We have a pair of handsome leather chairs I found at a thrift store when we first moved to New York City. Every cat I've lived with in the 12 years since I brought those chairs home has made it his personal mission to destroy them; I've considered replacing them, but they seem to draw destructive attention away from the rest of our furniture, so with us they remain. They're so shredded and battered at this point that they've achieved a kind of decrepit dignity; after looking rough for a decade or so, they've come around to looking like the tattered antiques you'd find in a midtown design warehouse.
Which leads to the question: Is meowing "Girlfriend in a Coma" on the street in SoHo the equivalent of taking a claw to one's personal dignity to end up somewhere more interesting?
A contemplative, melancholy meow can be immensely satisfying. Let's leave it at that.
Laugh with Catster:
About the author: Lauren Oster is a freelance writer and editor in New York City. She and her husband share an apartment on the Lower East Side with Steve and Matty, two Siamese-ish cats. She doesn't leave home without a book or two, a handful of plastic animals, Icelandic licorice mints, and her camera. Follow her on Twitter or Instagram.
Happy Cat by Flickr user Bernard Goldbach modified and used via Creative Commons.