---
On the heels of our post in defense of dressing up our cats, allow us to showcase Miss Daisy the Curly Cat. She and her pawtner in feline crime, Harley, are a couple of well-dressed and outspoken cats!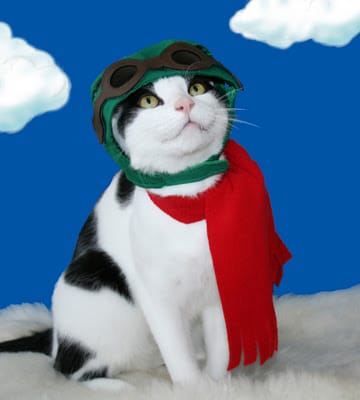 Blogging daily about their lives, Daisy and Harley enjoy dressing up and modeling everything from pretty frocks to outrageous headwear.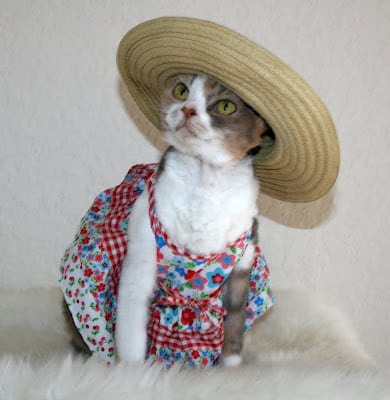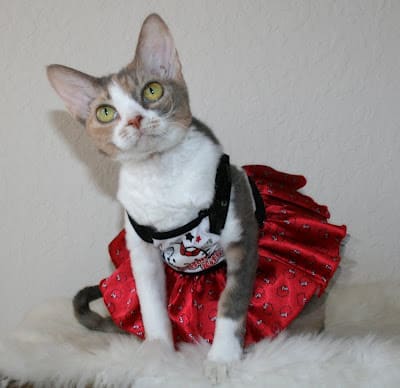 We couldn't resist these photos of Harley partaking in the "critter cap" craze that's caught on!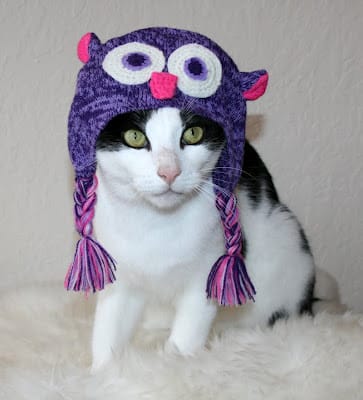 Harley's hat is giving us something to hoot about — there are few things more ridiculous and more adorable than an animal dressed up as another animal!
Images via Daisy the Curly Cat