Thirty-seven dishes. A Hello Kitty Chinese restaurant in Hong Kong. Shrimp buns, stir-fry beef. All in the likeness (more or less) one of our favorite kitties. And all of it, from the Hello Kitty shrimp buns to the Hello Kitty noodles, approved by the makers of Hello Kitty — Sanrio — according to Time. 
You know how much we love Hello Kitty, but this takes it to a new level, because shrimp buns. Have a look: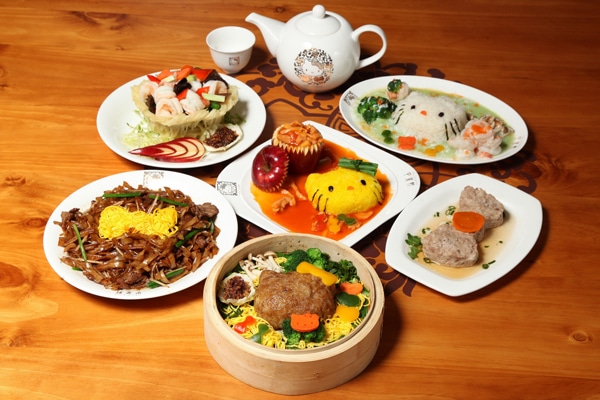 Doesn't that look delicious? Let's turn to the menu: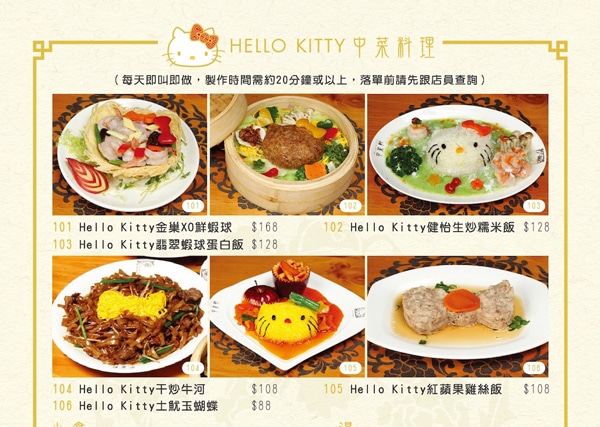 Kinda great but kinda eerie, too, huh? Hold your tongue: MAKE WAY FOR THE SHRIMP BUNS!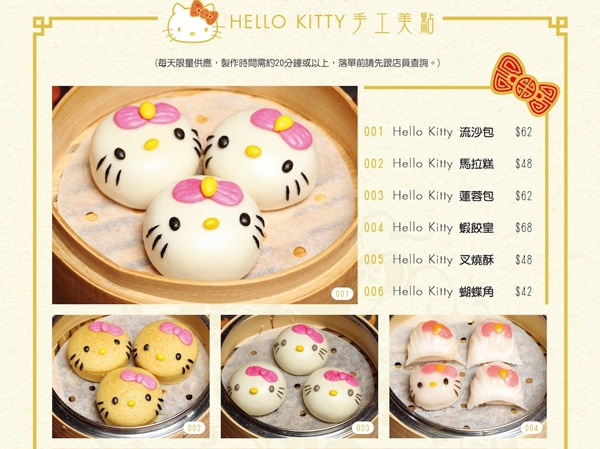 How about the inside of the joint? We would pay $2,198 for a round-trip ticket to Hong Kong to eat a shrimp bun shaped like a cat in a place like this, wouldn't you?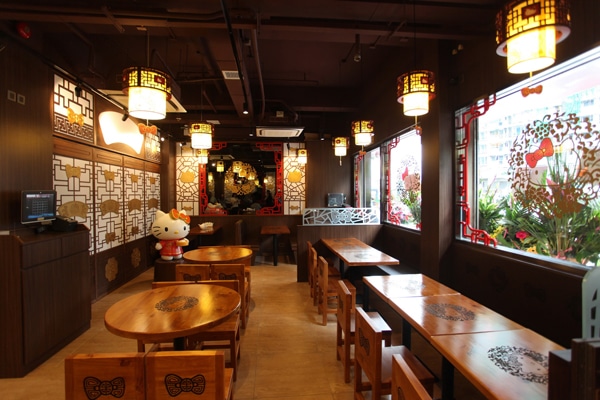 Rest assured that this is good food, as befitting our honorific Hello Kitty. Man Kwong owns the restaurant, according to Time, and the proprietor is dedicated to serving honest ingredients — Kwong runs a health food magazine and "wanted the restaurant to be about clean eating," which translates to all-natural ingredients, which translates to squid ink for Hello Kitty's eyes and beetroot for her bow.  
Hello Kitty's eyes are squid ink!
And beetroot — whatever that is we're sure it makes a perfect bow. Here's another crazy picture of what you'll be presented with at our new favorite Hong Kong hangout: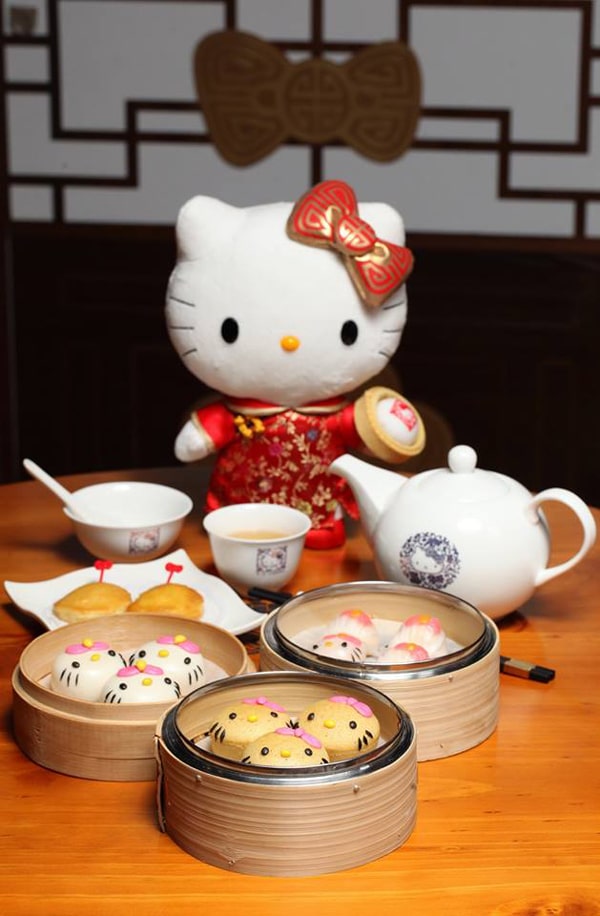 Crowds are already lining up to sample the fare, even though the official opening is not till June 1. But one look at the riot out front makes us confident that we'll get our shot once our Hello Kitty Eating Tour 2016 gets nailed down. 
Man Kwong has been working on the restaurant for a while — he started talking to Sanrio in 2013 and got the company's approval in 2014. The restaurant is located on the Yau Ma Tei neighborhood on the Kowloon peninsula, and the final menu consists of 37 items, all of them approved by Sanrio. 
Here's the kind of experience you'll have if you order takeout. Seems nice.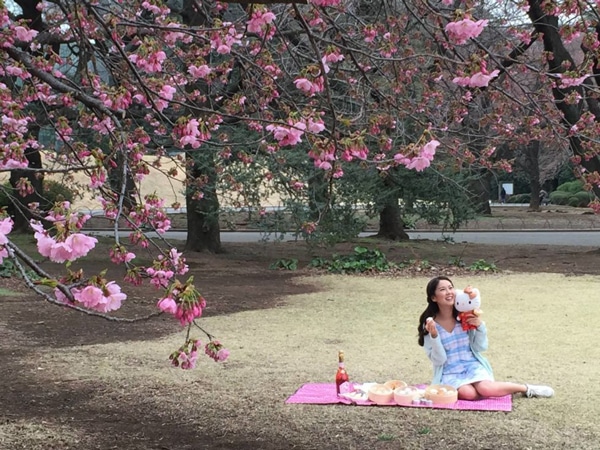 All photos via Hello Kitty Chinese Resturant
Read more about Hello Kitty on Catster: