I subscribe to three newsletters because I love the subjects of them so much: those from Catster (duh), Shearwater (a band I went all the way to England to see), and Lil Bub.
This morning I did that thing where I set my alarm clock to snooze but didn't go back to sleep 'cause I was busy having what I like to call "quiet morning time with my phone" (because my phone and I co-sleep). I checked Facebook, I checked Twitter, and I checked my email — and then promptly jumped out of bed.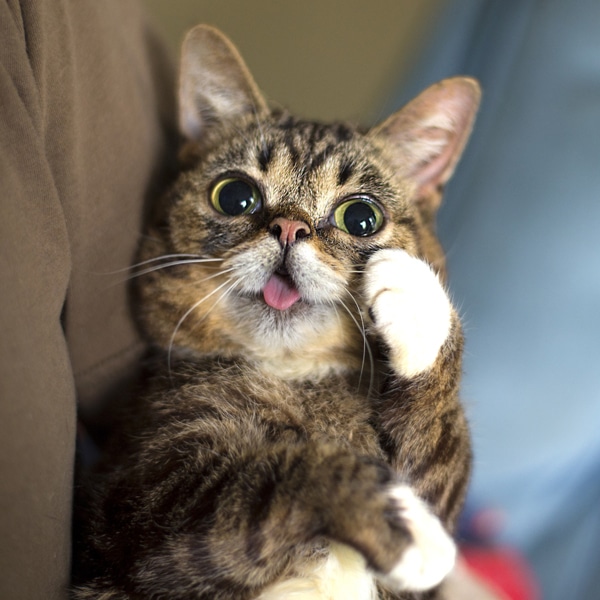 Not because there was a spider in my sheets or because I was particularly excited to get to work (don't get me wrong, I love my job, but … you know), but because Lil Bub's newsletter was THAT exciting: Lil Bub is coming to San Francisco, y'all, and she's debuting a new Internet talk show. I just about lost my mind.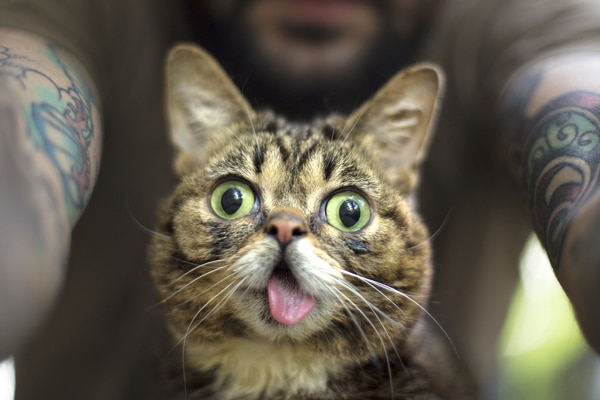 So after immediately buying tickets, I checked out the trailer for Lil Bub's show, Lil BUB's Big SHOW, and sure, it's not even a minute long, but any more than that and I probably would have actually lost my mind.
Seriously, just look at it:
The show premieres Sept. 3, and it's going to be so awesome because, duh, Bub will be on it — and also Whoopi Goldberg! And it will be on YouTube so everyone can watch it!
How excited ARE you?
What would you say to the darling space cat if you could?
Photos via Bub's website
Read more about how magical Lil Bub is here on Catster:
About Liz Acosta: Catster's former Cuteness Correspondent, Liz still manages the site's daily "Awws," only now she also wrangles Catster's social media. That's why she wants you to follow us on Facebook, Twitter, and — her personal favorite — Instagram. See ya there!