---
Imagine this: You're hanging out at your favorite cafe, sipping your favorite beverage. (A coffee with room? A frothy cappuccino? A mocha? Or, my favorite, a Red Eye, which is a shot of espresso in a cup of coffee?) You've got a perfect seat by the window — you've even scored a power outlet for your computer — and you're happily working away on some project, digging on the energy of everyone else in the room. Then, suddenly, a cat leaps into your lap, settling in as she purrs loudly.
Don't these photos just look like caffeinated heaven?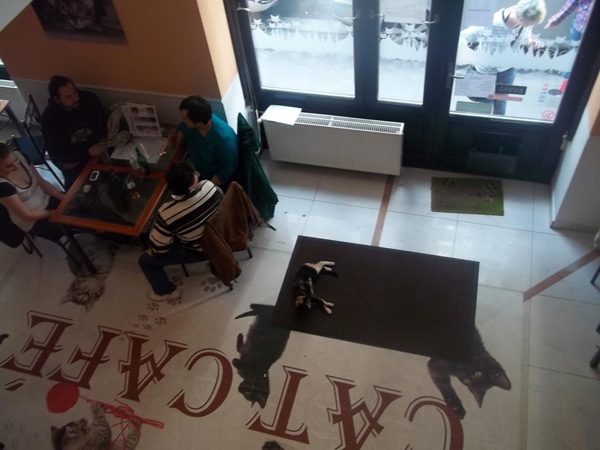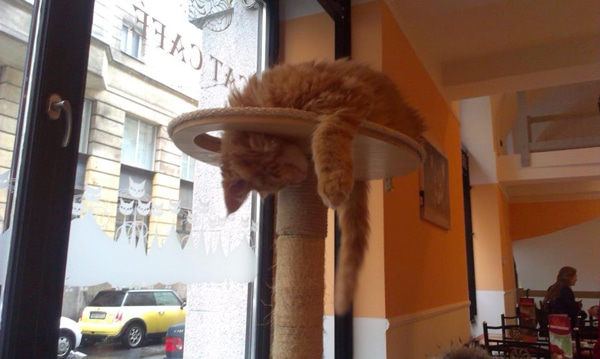 If you're in Budapest, it's not a dream — it's reality.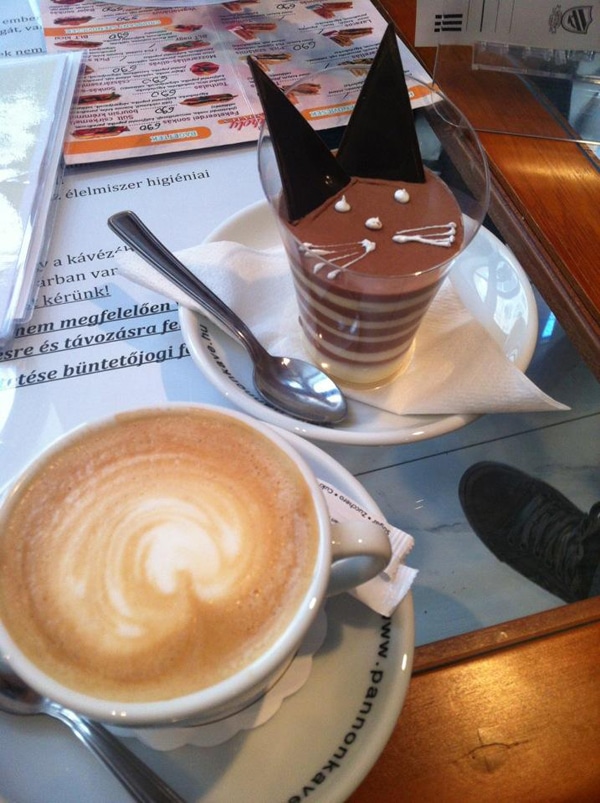 Cat Cafe Budapest is home to 13 cats as well as delicious coffee. The cats roam the cafe freely, interacting with customers and probably occasionally drinking out of unsupervised glasses of water. Do you think they provide special lids to prevent curious cats from taking a sip?
This video captures the cool vibe of sitting at a hip cafe with a dark cup of coffee and hanging out with some cool cats. We can't think of any animal more appropriate for seeing and being seen at a cafe than a cat. They've got their paws on the pulse.
So, who's going to come with us to Hungary? Would you ever hang out at a cafe with cats?
Via Laughing Squid, photos via the Cat Cafe Budapest Facebook page