---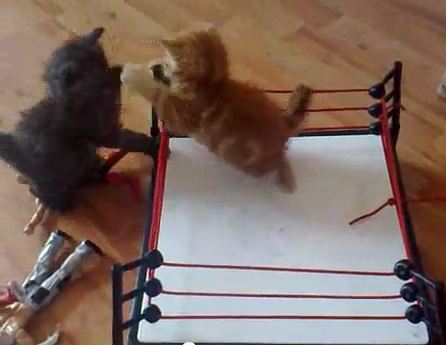 Let's get ready to rumble!
What we have here is a sensational wrestling match between two very formidable fighters. In the dark furs, weighing in at probably just under three pounds, is the Kittyweight Champion of the World. In the other corner, wearing orange furs and a feisty cattitude, is the challenger.
It's going to be a great fight, folks! Let's see who wins!
P.S. If you haven't entered already, check out our PetFusion Cat Scratcher Lounge giveaway!