---
Want to know what the next big thing in fashion will be? Look no further than the nine-month-old, totally adorable Choupette, fashion icon Karl Lagerfeld's "famous beauty" and furry muse.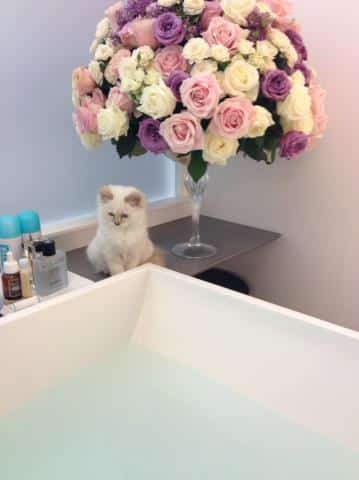 The couture kitten originally belonged to model Baptiste Giaconi, who left her with Lagerfeld during Christmas while he was away. Upon his return, however, Lagerfeld refused to return Choupette, and after seeing how well the little diva was living, Gioconi didn't mind allowing Choupette an extended stay with Uncle Karl.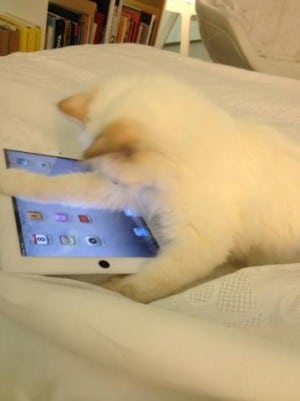 And just what kind of perks does a kitten of the rich and famous receive?
In an interview with WWD, Lagerfeld reveals that Choupette is "beyond spoiled," with two maids who see to her every whim and chronicle every moment of her glamorous life in little diaries. She eats at the table with her Uncle Karl, sleeps on a satin pillow, and even has her own iPad. Yes, you read that right: her very own iPad.
Choupette's maids have already recorded about 600 pages worth of daily kitten happenings. Could they be the basis for a Choupette memoir? Lagerfeld suggests that it's not outside the realm of possibility.
Could we one day be reading about how Choupette frayed the hem of a dress with her dainty class and inspired a whole new fashion trend? We can only hope!
Via Fashionista; photos via Karl Lagerfeld's Twitter