Last weekend Grumpy Cat's Worst Christmas Ever aired, and despite some poor sports concerned about the quality of the film, a lot of people seemed to like it! (Sort of.) There is already talk of a sequel — true, talk of a sequel probably began before anybody even had the idea for the movie, but still: That's a good sign. We expect studio heads are green-lighting cat sequels like George Clooney ordering pastries at Au Bon Pain.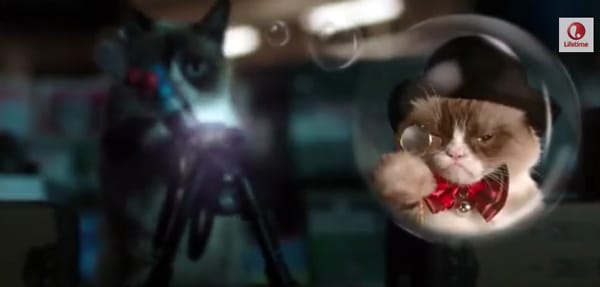 Here are some ideas, Hollywood. We'd do this face-to-face but we don't like going to the Coffee Bean.
1. Star Wars: The Nyan Cat Awakens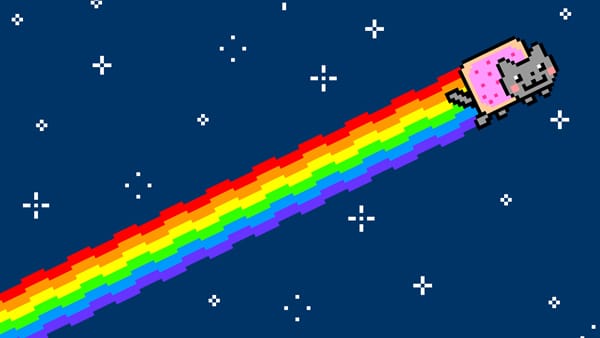 Nyan Cat, voiced by Matthew McConaughey, wakes up on a distant planet and decides to travel galaxy to find food, but first he must chill for a while.
Alternate movies we would be OK with:
Star Wars: Return of the Nyan Cat
Star Wars: The Nyan Cat Strikes Back
Star Wars: Attack of the Nyan Cat
Star Wars: The Nyan Cat Menace
Star Trek: The Wrath of Nyan Cat
Star Trek: The Search for Nyan Cat
Star Trek: Into Nyan Cat
2. Legally Choupette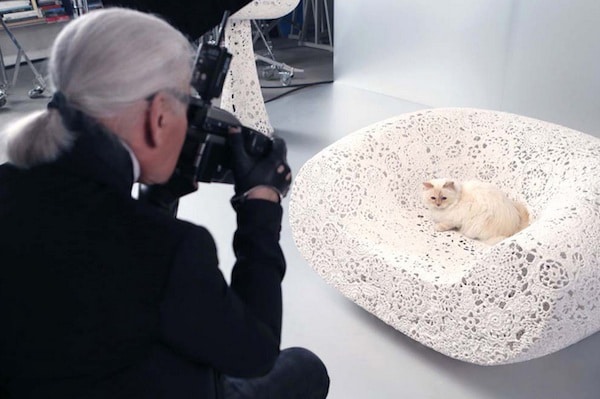 Following a tragic death in the Vogue elevators, Choupette is suddenly CEO of a giant makeup firm and must use all her powers to get a model fired from the mailroom and woo a bank teller (George Clooney). It's not much of a movie.
Alternate movies we would be OK with:
Choupette's Got Mail
How to Lose a Choupette in 10 Days
Along Came Choupette
Choupette Wears Prada
There's Something About Choupette
Sex and the Choupette
3. The Big Lil Bubski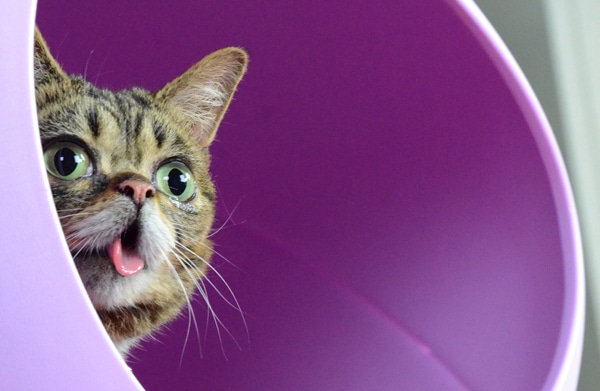 This sequel to the cult film follows a dazed Bub through El Segundo as she tries to retrieve her catnip pouch, stolen by a Pug who thinks he's a koala out of her bedroom. I hate to say this — I mean I really hate to say this — but it tied the room together.
Alternate movies we would be OK with:
Fight Bub
A Clockwork Bub
Donnie Bubko
Bub, Interrupted
Sex, Lies, and Bub
Where the Bub Things Are
ShortBub
4. Hamilton and Maude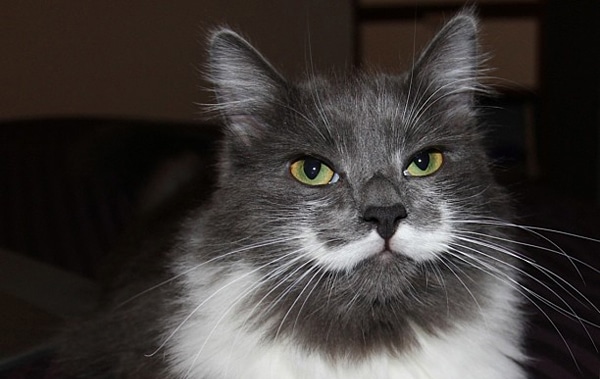 Basically Harold and Maude but with Hamilton the Hipster Cat providing deadpan looks at the camera every 30 seconds and Ariel Pink replacing Cat Stevens' soundtrack with two hours of AM radio fuzz. To be released on Flixter so only seven people will see it.
Alternate movies we would be OK with:
Hamilton Dynamite
The Royal Hamiltons
The Fantastic Mr. Hamilton
The Men Who Stare at Hamiltons
I Heart Hamiltons
Bub and Hamliton's Excellent Adventure
The Life Aquatic With Hamilton Zissou
The Hamiltons Must Be Crazy
What do you think? We bet seven of these movies are already in casting. Did you watch Grumpy Cat? Are you waiting breathlessly for the next one? Will Grumpy be in Hawaii complaining about sand or something? Do you think Nyan Cat can anchor the Star Wars or Star Trek franchises for the next 15 years? Tell us your thoughts in the comments.
Read more about Grumpy Cat: