The Fourth of July is upon us, and photographers for the popular stock photo site have given us a bounty of cats and kitties adorned with the reds and the whites and the blues. We're going to make fun of them.
1. Bucket Cat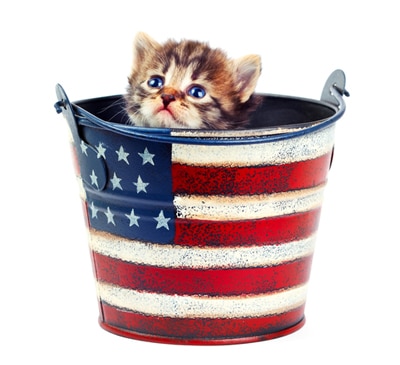 This kitty is so patriotic he is literally sitting in the bucket of America — Texas, to be precise.
2. Pop Patriotism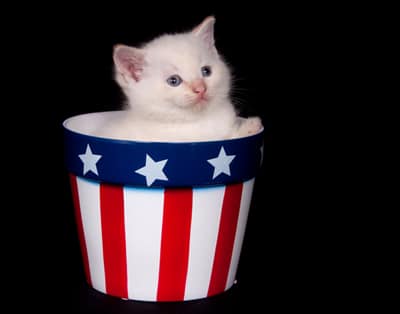 This kitty is so patriotic he is literally sitting in the popcorn bucket of America — Laguna Beach, to be precise.
3. Ask What You Can Do for Your Cat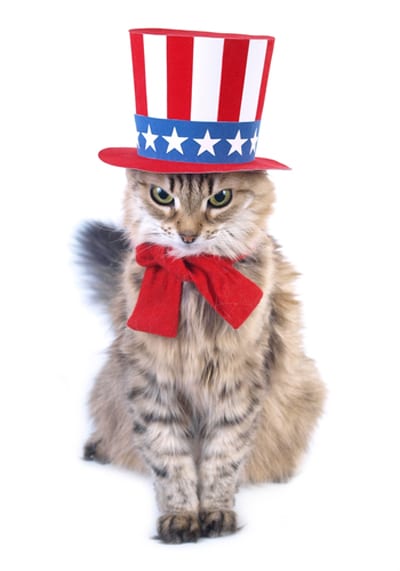 Wow, talk about playing Uncle Sam as total hard-ass. Imagine waking up at 2 a.m. and seeing this little fella on your chest. "I WANT YOU … TO GIVE ME CHICKEN."
4. Don't Tread on Me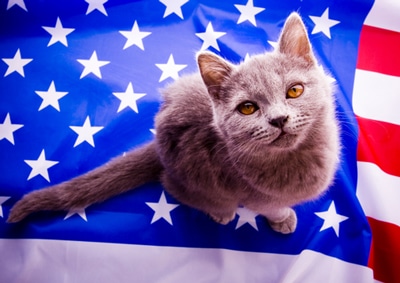 This cute fella is celebrating the — wait, this cat is a British Shorthair? With his limey ass right on the Stars and Stripes? LET'S BURN THIS PLACE DOWN.
5. 12 Flags $1
Hey, who let grandma go to the dollar store again?
6. Colonial Cat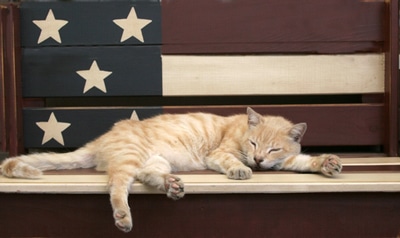 This cat is honoring our our nation's simpler times, when we only had four stars for the country's four states: Virginia, New Mexico, Chicago, and Puerto Rico.
7. The New Face in Holiday Horror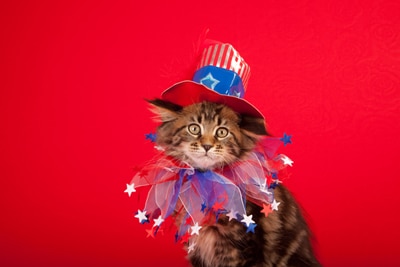 Oh, you poor thing. You're not patriotic at all. You're more like a demon scarecrow clown who kills kids in a Stephen King book. STOP LOOKING AT ME.
8. Pawade Over Awready?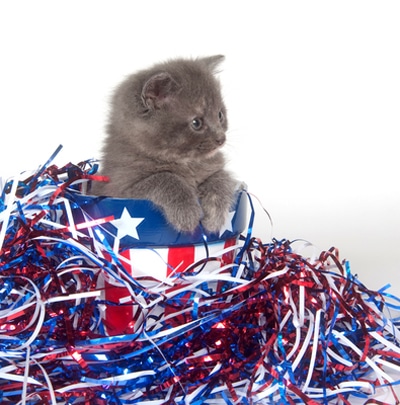 Oh my, a lone kitty is cast adrift in the tangled and strewn remains of American pomp and circumstance. There's a metaphor here, but I've done enough damage already.
Enjoy your Fourth!