Every Friday, Catster's social media gal, Anna Zeman, rounds up the best of the cat-centric Web (outside the awesomeness found right here on Catster). In case you missed them, check out her first, second, and third columns. ÔÇö Your Friendly Neighborhood Catster Editors
++++
I hate Valentine's Day (I know, so original, right?). I usually have a boyfriend, because Im a weird serial monogamist, so its not because I have no one to celebrate it with ÔÇö its just that Im incapable of taking anything seriously. Its all a part of the I-dont-give-a-crap chic Im aiming for.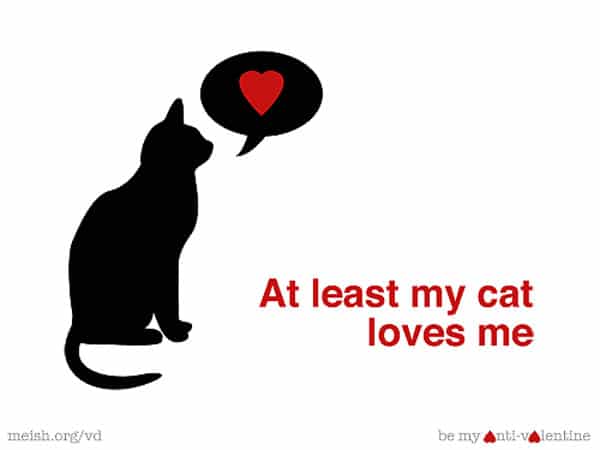 Demanding a super-romantic Valentine's Day would a) require me to try too hard (which is so not hot) and b) require me to act like I care (both of which I am way too cool to do). So obvi, taking Valentine's Day seriously is not an option. So my suggestion? Make it all about your cat! Being obsessed with your cat is legit; being obsessed with your boyfriend is not.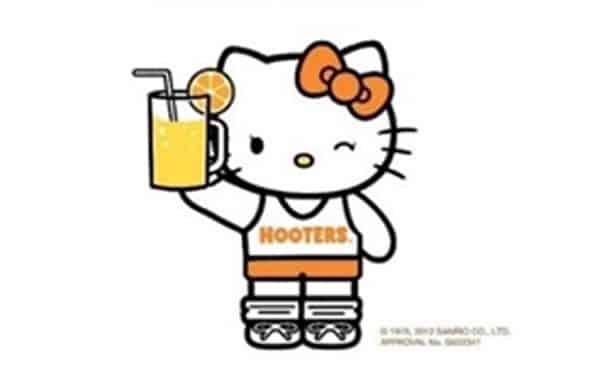 Before I give you insights into how to have an awesome V-Day with your cat, please look at how lame Hello Kitty is being. She decided to dress up as a Hooters girl for V-Day. A Hooters girl ÔÇö rilly? I dont even know what to say right now. Im just so disappointed.
Moving on! Youll need something superpawesome to show your love for your kitty on this special day. I suggest one of these heart necklaces created by the wonderful Miss Ella.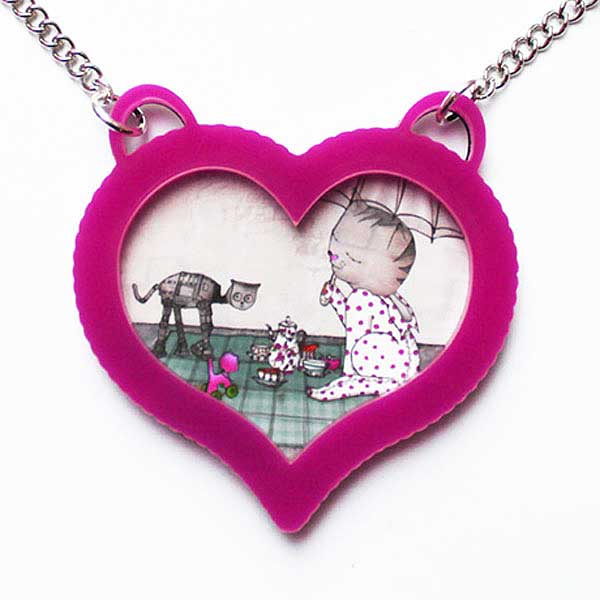 SRSLY, how cool is she?
You will also want to give your kitty something sweet so she knows just how much you love her. Lacing it with kitty drugs is the best way to show her you care.
+ Chocolate-Covered Strawberry Cat Toys: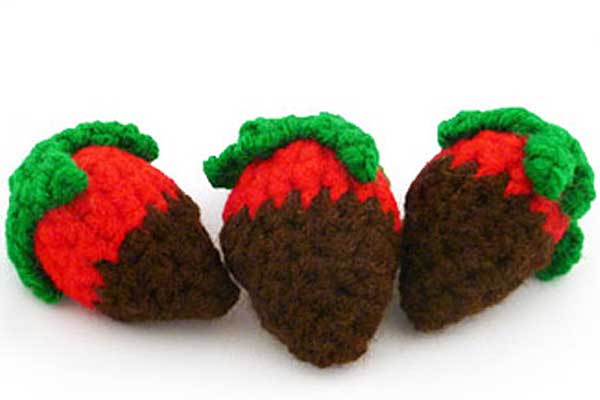 For some reason, I associate these with V-Day because they are suuuperfancy. Your cat will appreciate how fancy you are being. Plus, they're loaded with C.N.
If your cat is getting f'd up, so should you! Buy yourself this bottle of wine and you and kitty can roll around on the floor together in total bliss.
ANNND just because I couldnt write a post without including a picture of a smooshface, here ya go …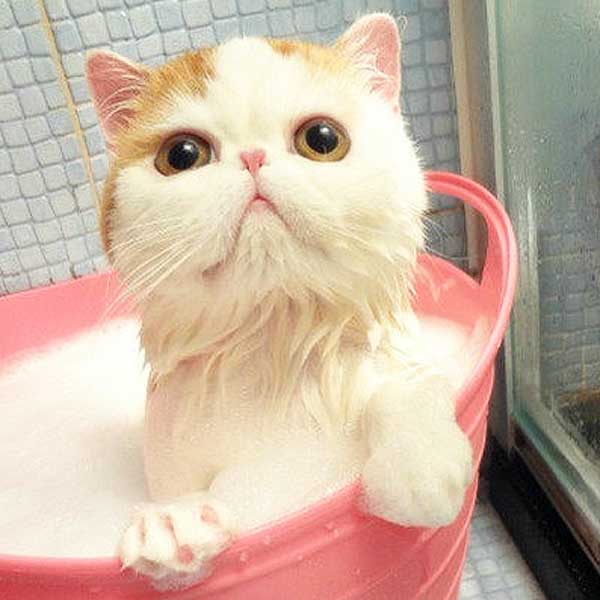 Its nose looks like a heart, so I figured it was V-Day-ish enough.
Anna Zeman is a Social Media Monkey Scientist Strategist at SAY Media (Dogster and Catster's pawrent company). She is pro-smooshed-faces, pro-kawaii, and anti-animal testing.