---
Did you survive last week's Friday the 13th? Didn't break any mirrors, walk under any ladders, or open an umbrella indoors?
Still want to try your luck?
Then check out this lucky art installation from German artist Boris Petrovsky that incorporates 520 Japanese Maneki Neko (Lucky Cat) statues into a piece he's calling The Global Pursuit of Happiness, or: The Army of Lucky.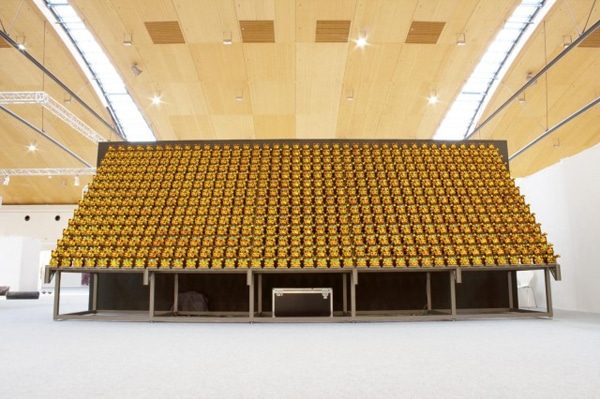 The lucky cat is a figurine based on Japanese mythology and is placed within business establishments to attract prosperity. In this case, the cats' beckoning paws are controlled with synced servomotors so they all move at the same time, displaying signals, patterns, and even scrolling text! The installation invites visitors to enter their personal pursuit of happiness with a keyboard, because, as the piece states, "Your concept of happiness is our lucky command."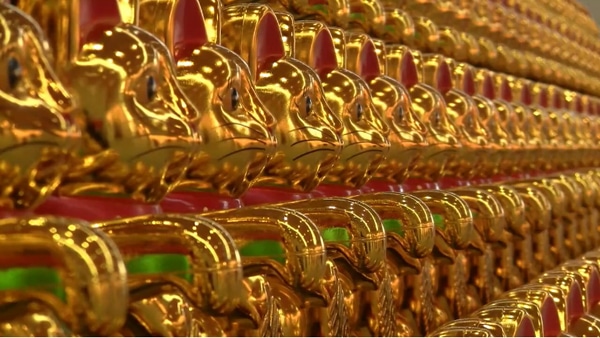 The 40-by-13 wall of cats debuted at the Art Karlsruhe festival in Germany and asks questions of our concepts of happiness in a modern, industrialized world.
See? We told you that cats are artistic!
What makes you and your kitty happy?
Via Laughing Squid.