Thank you so much to everyone who entered our Halloween Photo Contest! There were so many amazing entries — and I'm pretty impressed with how some of you managed to get your cats to wear those costumes! We'd love to see the battle scars …
We received more than 100 entries and from those, we randomly selected five finalists. The finalists are featured below, and now we need your vote to determine our Grand Prize Winner.
Our finalists will receive a set of Jerry Kurlz. You know how your cat goes bananas over stealing and playing with your hair ties, but it's always a big NO-NO because if she swallows them it could be a FATAL DISASTER? Jerry Kurlz is the solution to this problem. Handmade with love of paper, Jerry Kurlz don't behave like string if swallowed.
Our Grand Prize Winner will receive a stylish limited edition Halloween Cat Toy set from our fashionable friends over at Hauspanther.
To vote, check out the photos below then fill out the form at the end of this post.
Good luck to our finalists! Check them out: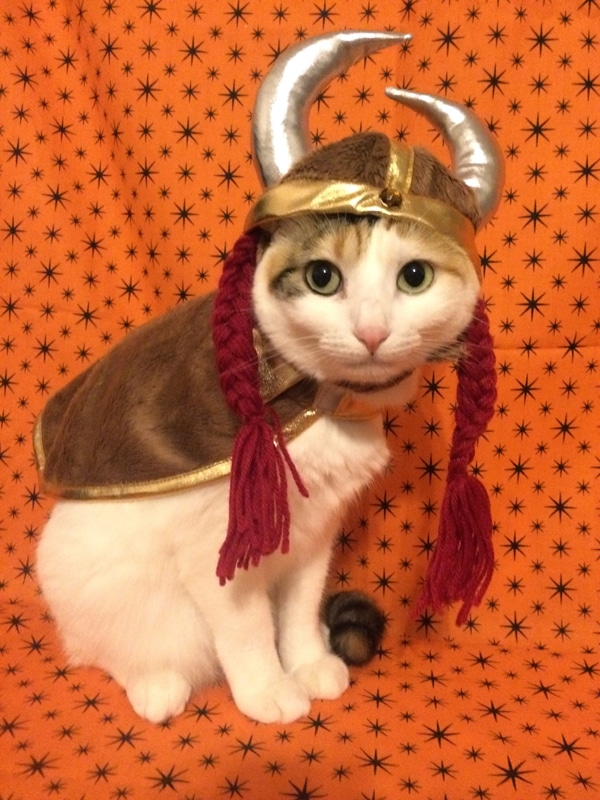 1. Doesn't Ichigo look ready to sing, "Kill the wabbit — kill the wabbit!"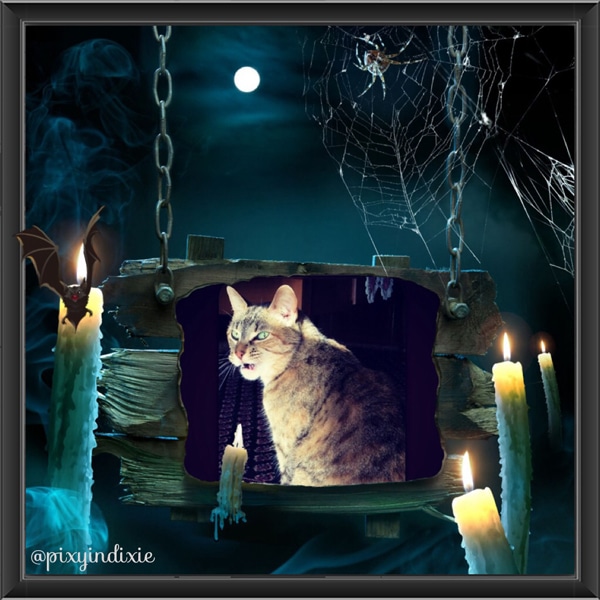 2. KiKi looks super spooky!
3. A little marmalade and jam, please, with my Sonny side up!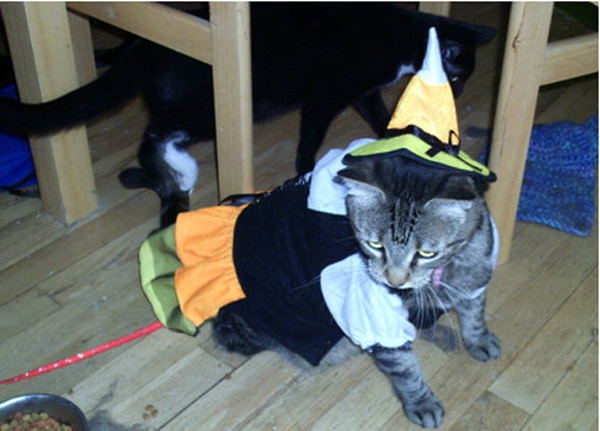 4. If it rains on Halloween, Tabby here will melt!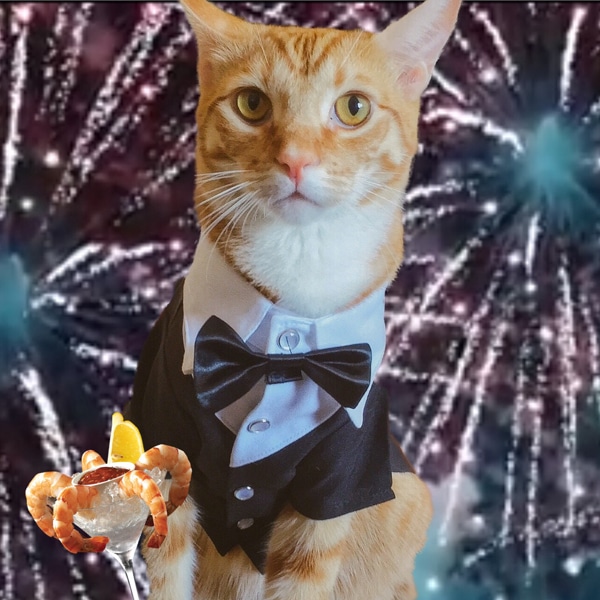 5. Yohan is preparing for a role as the Great Catsby … or maybe the Tom of Wallstreet?
Voting is now CLOSED. Congratulations to our Grand Prize Winner Ichigo!
We'll be posting contest results throughout the week via Facebook, Twitter, and Instagram, so make sure to follow us!
Laugh with us on Catster:
About Liz Acosta: Catster's former Cuteness Correspondent, Liz still manages the site's daily "Awws," only now she also wrangles Catster's social media. That's why she wants you to follow us on Facebook, Twitter, and — her personal favorite — Instagram. See ya there!
Uncredited photos: Scary halloween pumpkin jack-o-lantern and somali kitten on black background by Shutterstock