---
Did you know that National Hairball Awareness Day happens on the fourth Friday of April every year? Now you can give your hairballs the recognition they deserve for all the hard work they've done making our cats hack them up all over the carpet.
Thanks, hairballs!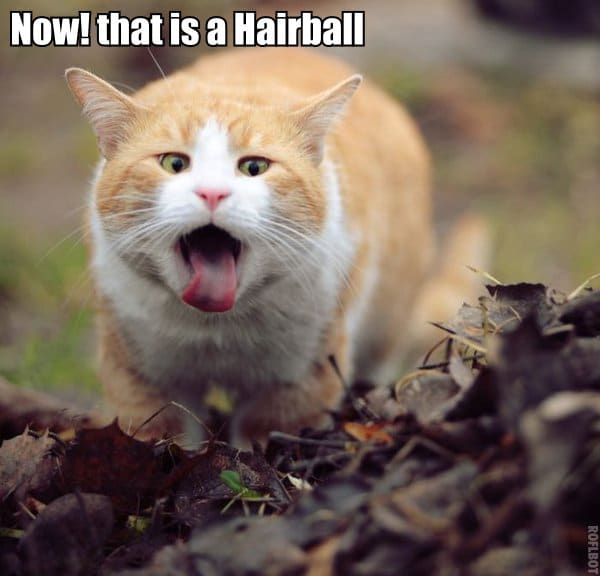 One company celebrating the masses of tangled hair bound together by mucus and coagulating stomach juices is FURminator, the maker of those de-shedding tools for cats and dogs. 
FURminator points out that hairballs are not only little things to gag over, they are unhealthy.
"Hairballs are not just gross and dangerous to cats' health — they are so easily prevented," says Dan Cafasso, Spectrum Brands director of marketing.
And as such, the company is having a little fun spreading awareness this Hairball Awareness Day. It teamed up with five "YouTube creators" to lay out its message about grooming and hairball prevention.
Sounds fun. They are not all totally gross, we promise. Let's take a look:
1. "The Most Annoying Things About Cats!"
2. "Do It for the Kitties!"
3. "The Frugalist Craft!"
4. "How to Get On-Trend Eyebrows"
5. Hairball!
Read more about hairballs: