This weekend, the world temporarily halted its barbecue and watched in awe as a cache of celebrity nude pictures was dumped on the Internet, featuring such notable actresses as Jennifer Lawrence, Kate Upton, Mary Elizabeth Winstead (?), Victoria Justice (?), and many other celebrities we are learning about for the first time.
But cheek to cheek next to stars like Ariana Grande (?) were other nudes. Cat nudes. Celebrity cat nudes. Here are those pictures.
Lil Bub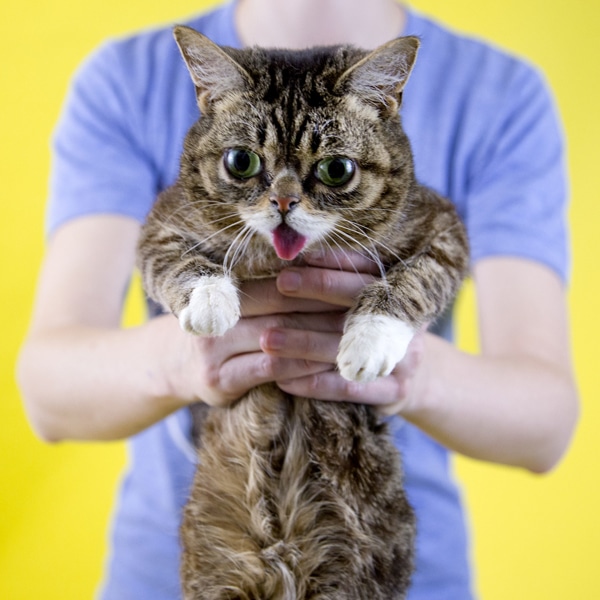 Here's Lil Bub, naked as a fawn wobbling through a dew-filled meadow or a bluebird soaring in the morning light or Jennifer Lawrence in a selfie hacked from her iCloud account. One does not have to imagine what's beneath that fur anymore. It's … more fur! It's fur all the way down.
Hamilton the Hipster Cat
This is Hamilton the Hipster Cat, and we'd like to show you what's going on over yonder, wink wink, but it's pretty graphic, wink wink. That mustache is not the only unusual thing about Hamilton's grooming regime, wink wink.
Actually, he's just a normal cat. Sorry for all that winking.
Colonel Meow
Presenting Colonel Meow for inspection, sir, nude!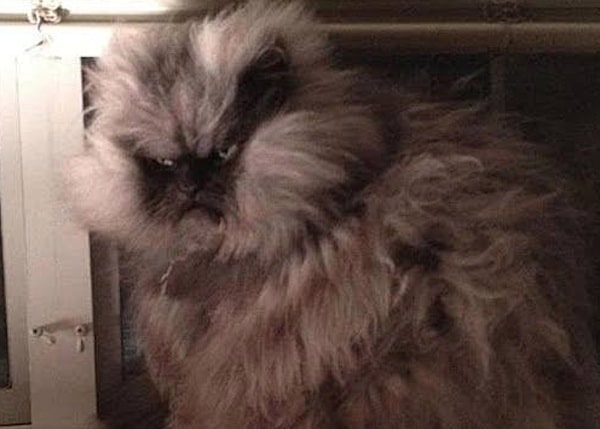 When was the last time you saw the late, great Colonel Meow out of his Prussian military uniform and Viking headpiece? What's that? You never saw him in his Prussian military uniform and Viking headpiece?
So, this nude may not be that shocking. Anyhow, he looks just like me getting out of the bath.
Lil Bub again!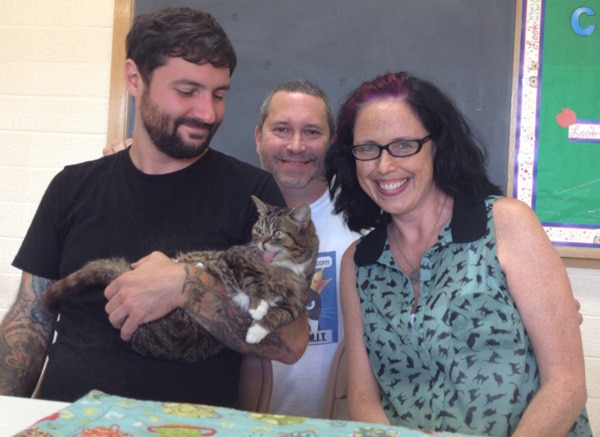 Here's another one of Lil Bub, taken with her owner Mike Bridavsky, Catster writer Angie Bailey, and Angie's husband. We're not saying this was snapped in a Fresno motel room before the minibar gets opened and everybody's clothes come off, but we're not not saying that.
Actually, we're not saying that. This was taken at a perfectly awesome Feline Rescue fundraiser last August. Sorry about this, Angie.
Moving on!
Colonel Meow's brother, Merlin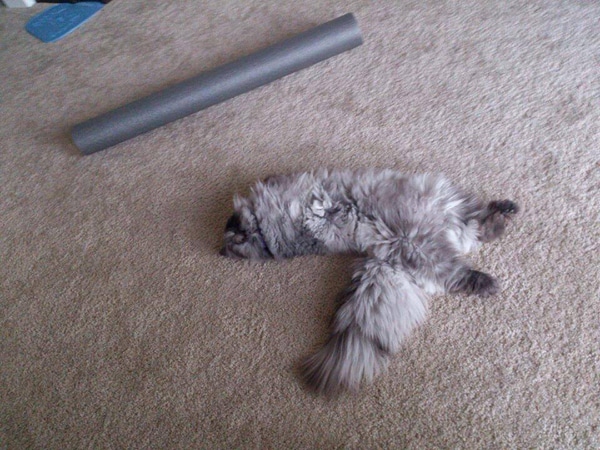 Meet Merlin, Colonel Meow's brother. As you can see, Merlin is the sort of cat for whom a leaked nude is not that big a deal. Merlin probably leaked this nude himself. Merlin probably didn't even use Snapchat to send this nude but rather put it on Facebook or something. Merlin is the free spirit of the family. Fly free and nude, Merlin.
Henri Le Chat Noir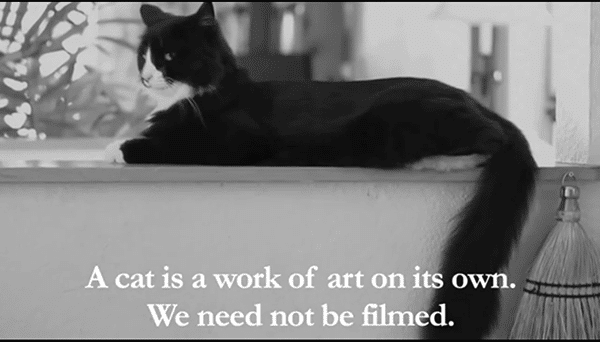 Henri Le Chat Noir is from France, so this nude is not so much leaked as liberated for the good of the people. Henri will probably be running the country soon. As history proves, a leaked nude is a great way to launch a campaign for public office, or so says my history teacher.
Choupette Lagerfeld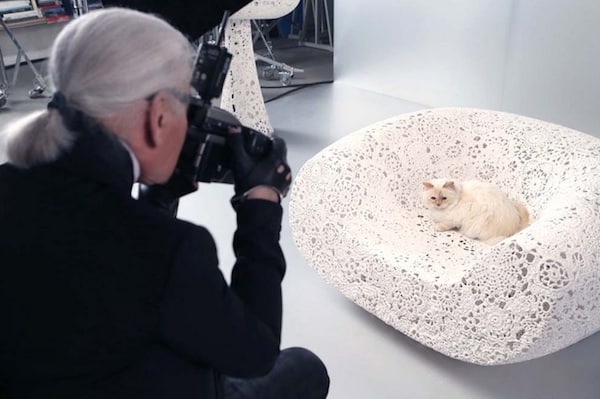 Here is Choupette Lagerfeld, naked as a young model in a bold jeans campaign that features no jeans. As a model herself, Choupette Lagerfeld is no stranger to being the subject of a nude photo, but this photo should have netted her $500,000 and appeared in Vogue, not on 4chan with the message, "Wh0a cHoupet is h0ttt!!"
Grumpy Cat
Here we have Grumpy Cat sunning herself on a rock at a spa in Taos, smiling at her paramour, who is most likely singer/songwriter James Blunt. We know this because this is what happens to your face if you try and smile at James Blunt, especially if he is in the process of singing "You're Beautiful" to you, even after you repeatedly told him to go get you a glass of milk and a tuna sandwich, hold the bread and mayo. Grumpy Cat was never officially linked to James Blunt, but this photo might be the proof. In any case, Grumpy Cat looks pretty good naked, and we're glad it's not 2007 and we can go into a dentist's office without hearing "You're Beautiful."
Read more funny stuff:
Laugh with us: