This is my friend's cat Chilli. Throughout the duration of my visit to my friend's place, Chilli sat in her cat bed with one paw languidly extended — staring. At first I was like, "Maybe there is something on the wall?" But then I realized that Chilli was staring at … nothing. Or Chilli was looking into another dimension through a portal visible only to cats.
I don't know. Look at her picture. What is she staring at?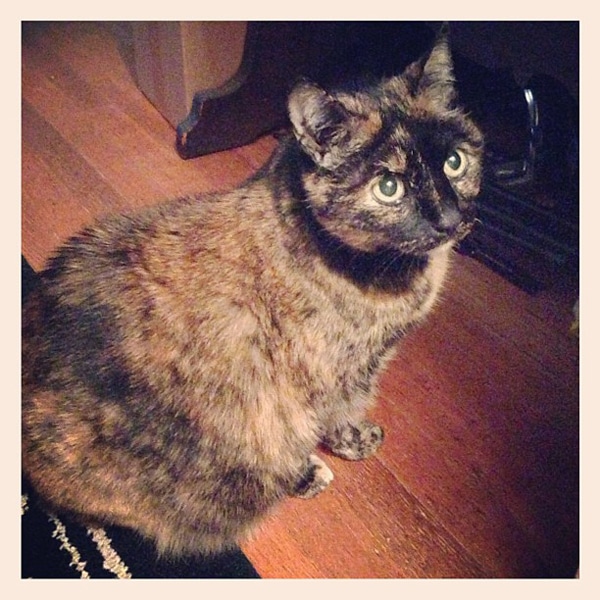 Let's play a game. I'm going to try to guess what these 10 cats are staring at and you're going to tell me if I'm right or wrong.
Your optional soundtrack is No Doubt's "Staring Problem." (Isn't Gwen Stefani's pink hair adorable? She was the inspiration for dyeing my hair.)
1. The spot on your carpet where she once threw up a massive hairball that you promptly disposed of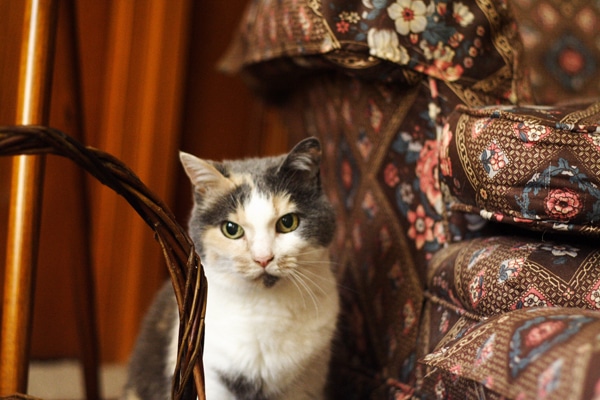 Memories …
2. An army of zombies who are only interested in feasting on human flesh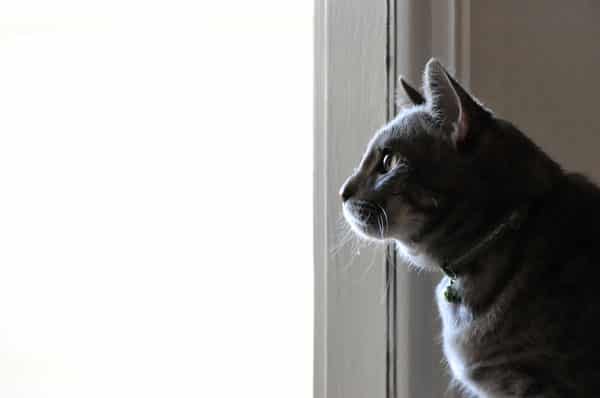 She'd alert you, but since the zombies only want to eat humans, she just doesn't have any urgency about it.
3. The dog outside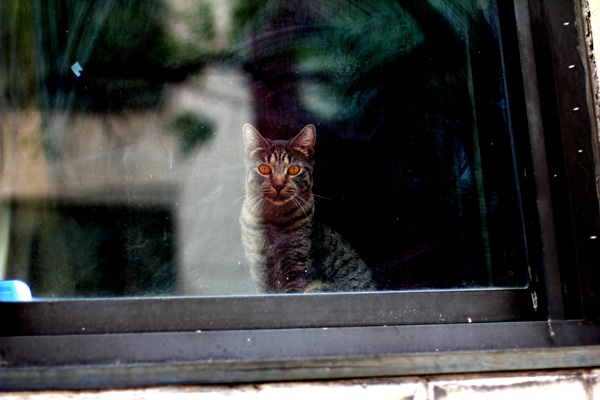 And thinking, "Hahahah! Dumb dog!"
4. The demon in the corner of the room that's about to haunt the human in this photo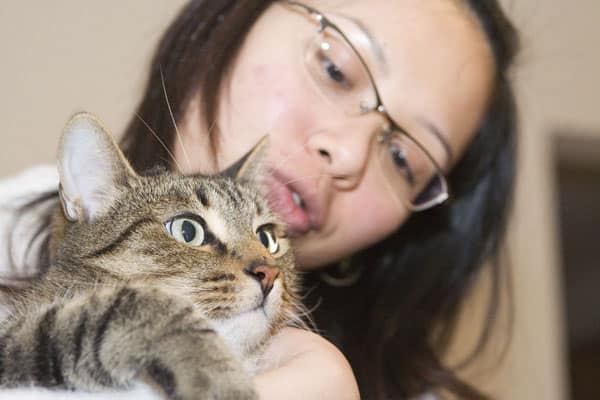 Better call the exorcist.
5. You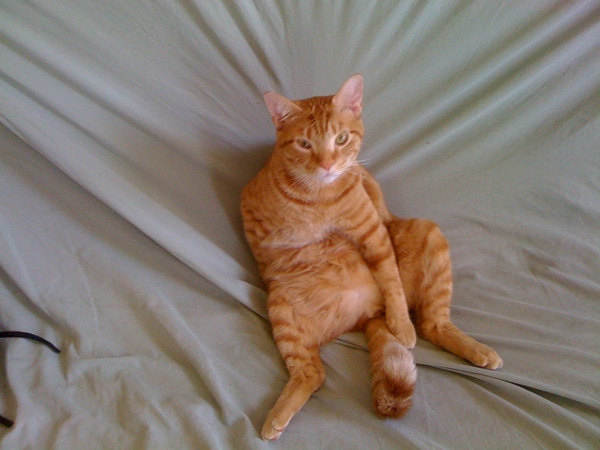 "Don't you ever knock?"
6. The reflective surface across from her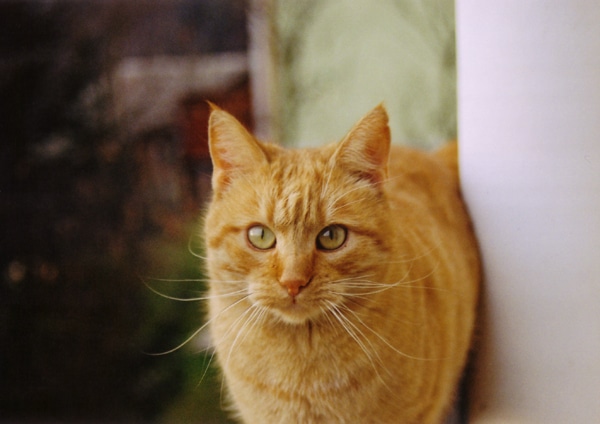 There's something familiar about that cat, but she can't quite put her paw on it …
7. An approaching dog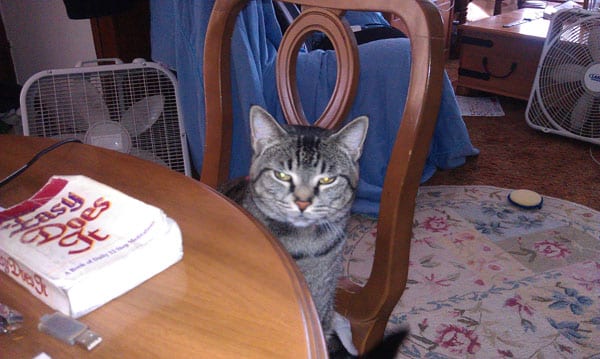 The book on the table serves as a warning.
8. You don't want to know …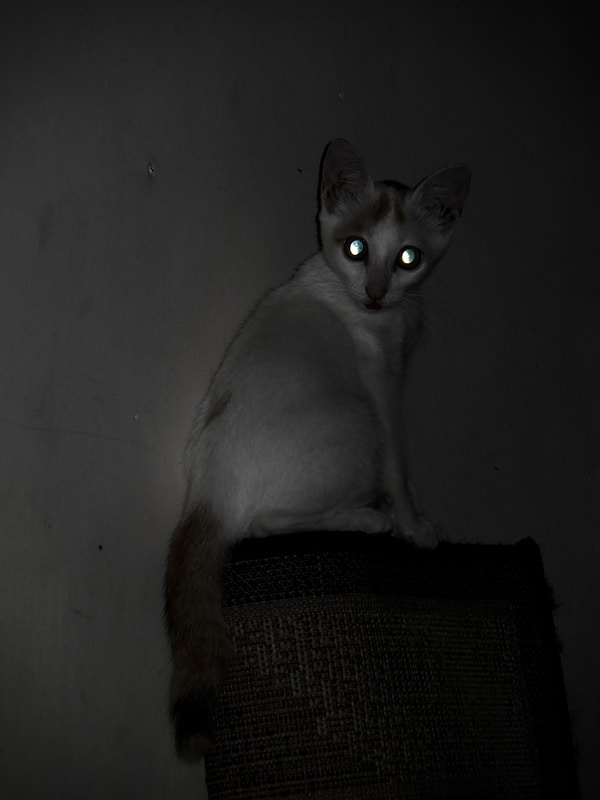 It's better that you can't see what this cat is staring at …
9. Dinner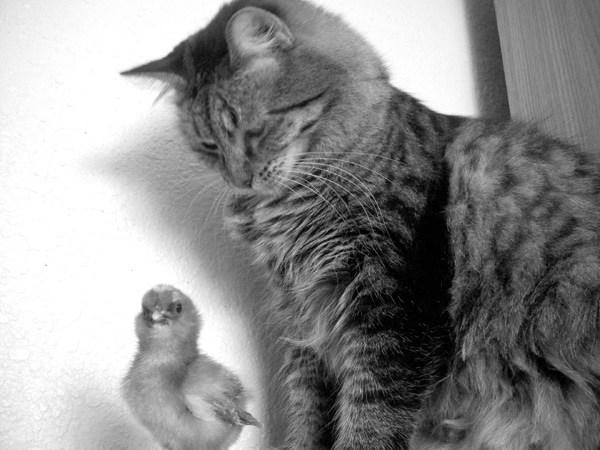 "Why is it still moving?"
10. Dinner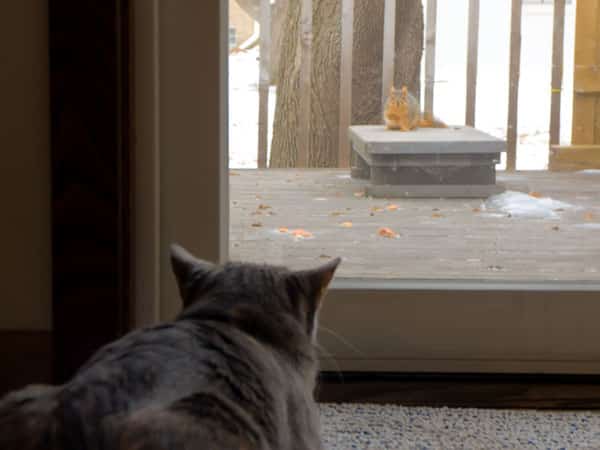 "How do I get it inside the house?"
Does your cat have a S-T-A-R-I-N-G problem? Catch him in the act on Instagram and tag your photo #CatsterStaringProblem to add your kitty to the mix.
Have more fun right here on Catster:
About Liz Acosta: Catster's former Cuteness Correspondent, Liz still manages the site's daily "Awws," only now she also wrangles Catster's social media. That's why she wants you to follow us on Facebook, Twitter, and — her personal favorite — Instagram. See ya there!