---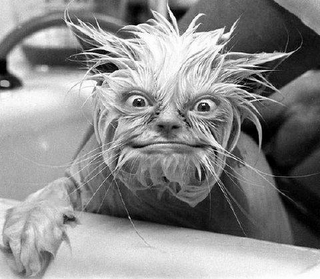 I'm posting this photo for no other reason than it made me smile in a creepy kind of way. Enjoy your weekend, and celebrate Einstein's 130th birthday!
Here's a cocktail party tidbit: Einstein's cat would get depressed whenever it rained and Straus once overheard Einstein telling it, "I know what's wrong, dear fellow, but I don't know how to turn it off." In honor of Einstein's cat, here's a cartoon:
In a reader? Click here.