Though controversy still swirls around whether Elvis Presley is dead or actually still alive, with dedicated fans reporting mysterious sightings of the King, according to all the facts, the King of Rock 'n' Roll passed away on this date 35 years ago. Sure he was "nothing but a hound dog," but that doesn't mean these cats can't get in on the action — after all, at one point Elvis was called "The Hillbilly Cat."
As you can imagine, it was a little bit easier to dig up photos of dogs in Elvis costumes, but here at Catster, we make even the most unlikely possible!
So to commemorate the life of the man who changed the face of music forever, here are some cool cats who have got us all shook up with giggles! And now for a little less conversation and a lot more cuteness.
This cat is the King for his incredible patience!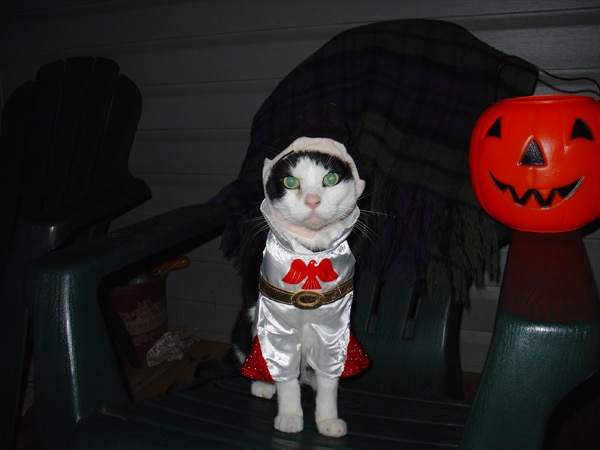 With his shades and white suit, this cat is a hunka-hunka burning love!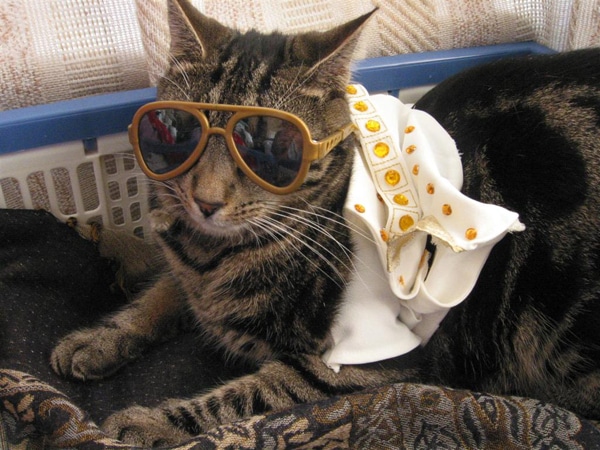 Maybe we've got suspicious minds, but we think this kitty might exact revenge for this by pooping outside the litter box for a week. First he was bred to be hairless and then he was dressed in a silly Elvis costume!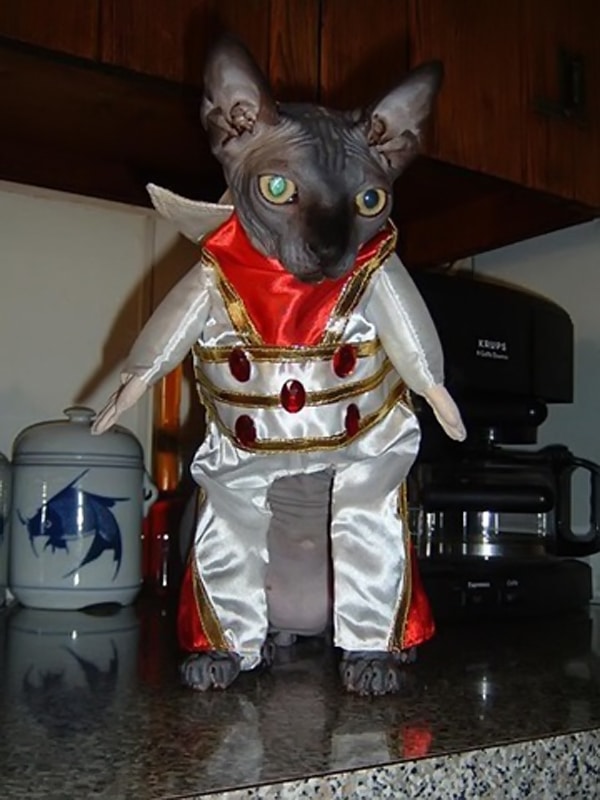 And while we know it's still August, it's never too early to begin dreaming of a white Christmas, especially when it's sung by the King's sultry voice. Elvis may be dead, but he still charms the kitties … just check out this cat's response to the song.
Elvis has left the building! Thank you — thankyouverymuch!