We here at Catster are constantly battling the "crazy cat lady" stigma. Yes, we like cats. Yes, we like them a lot more than other people do. And yes, you might call our devotion to them less than sane. But if you've ever looked at the Internet (and since you're here, we're betting you have), you've probably noticed that cats are everywhere. So there. We are justified in our insanity.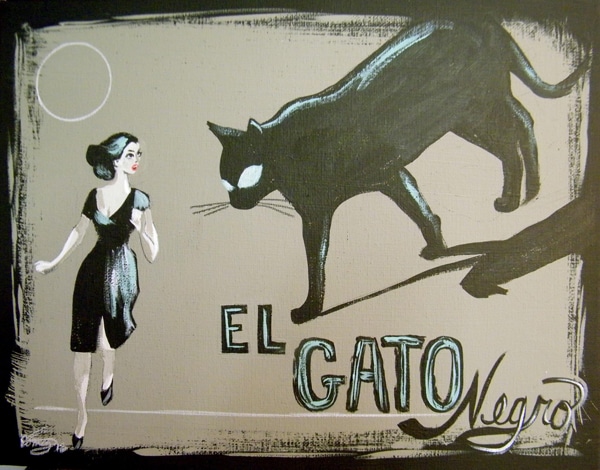 And cats are cool. Just ask artist El Gato Gomez, who portrays kitties in hip midcentury style. Calling on retro tiki sensibilities, El Gato Gomez's cats are swinging, fashionable felines whose effortless style spices up any wall they adorn. Could El Gato Gomez have placed dogs in the same paintings? They wouldn't be the same!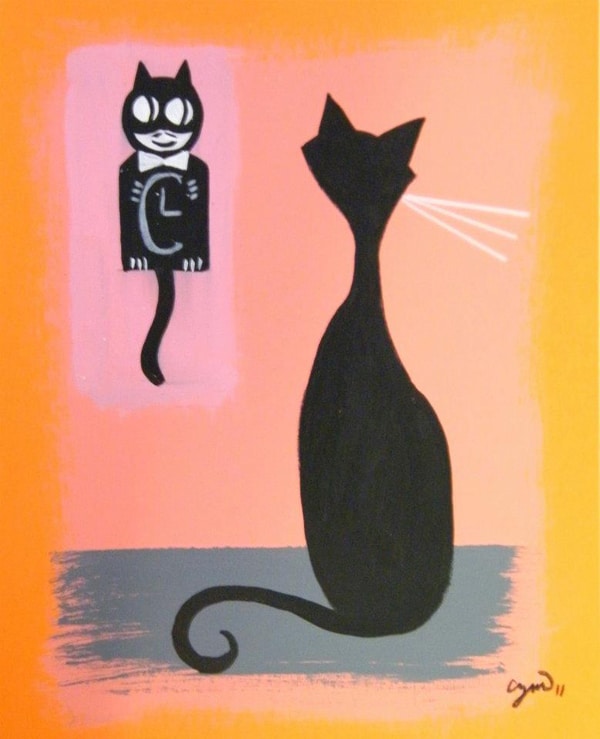 El Gato Gomez's most recent kitties are island bound, enjoying the leisurely tropical life, working on their tans. (Just kidding! Cats don't tan!)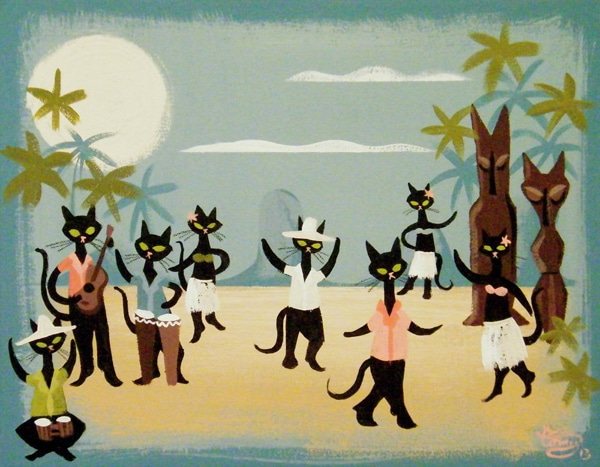 Then there are El Gato's jazz cats, which immediately evoke fantastic slinky, smoky scenes and cool tunes. Could a dog be a beatnik? No!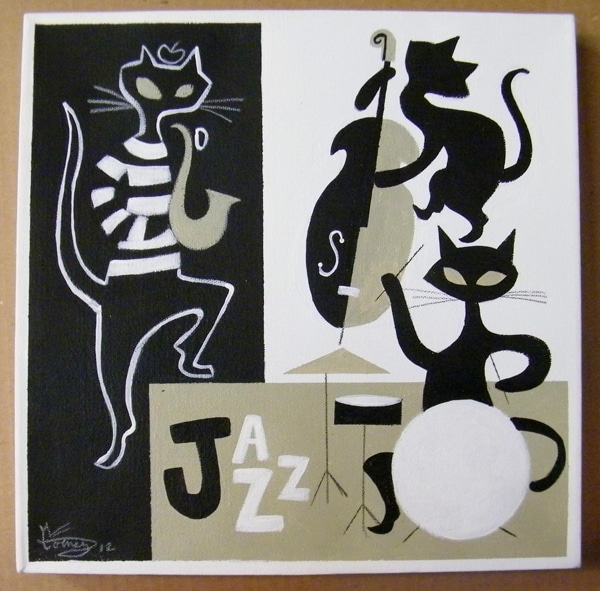 Could a dog wear a hat like this and look cool? No!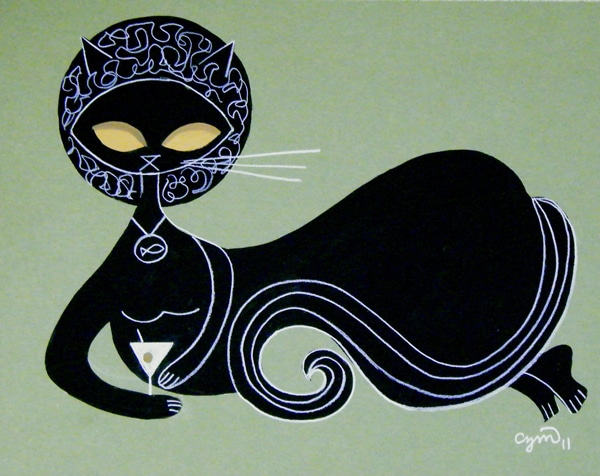 Or go to outer space to meet other life forms? No! (OK, some dogs have gone to space, but not like this.)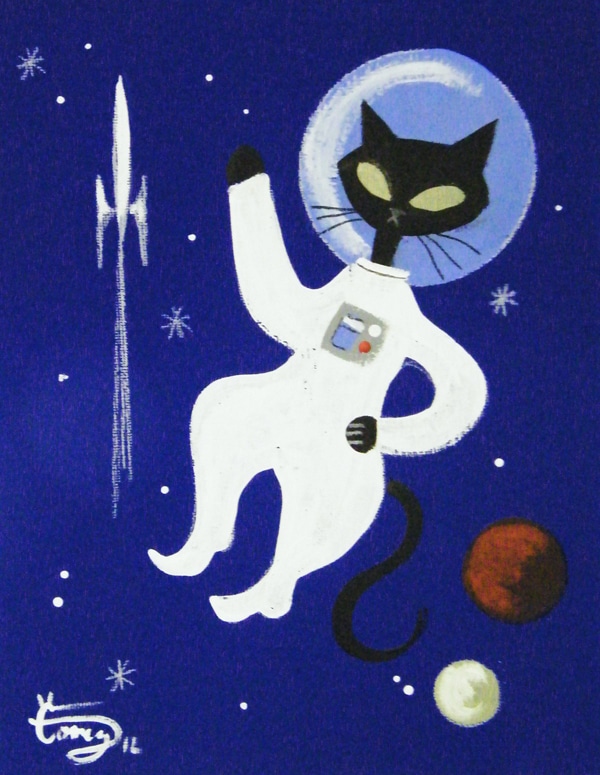 Or look at fine art and pretend like they know what they're looking at? No!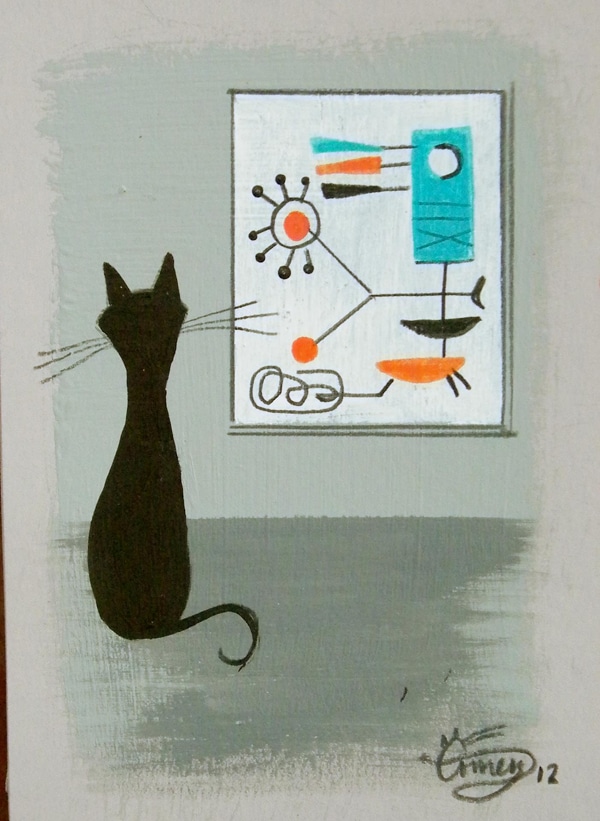 See? Cats are cool. El Gato Gomez proved it. Check out the artist's Facebook page here, which is where we got all these cool images.