Because I live with my boyfriend, I make a point not to purchase every single Hello Kitty-themed object I covet. As much as I'd lovveee a HK coffee maker or duvet cover, I realize that it is a) not fair to him and b) not fair to our love life (no, really y'all, there is nothing sexy about a Hello Kitty bed set). Are you a grown woman who loves Hello Kitty?? You can still get your fix with these edible options!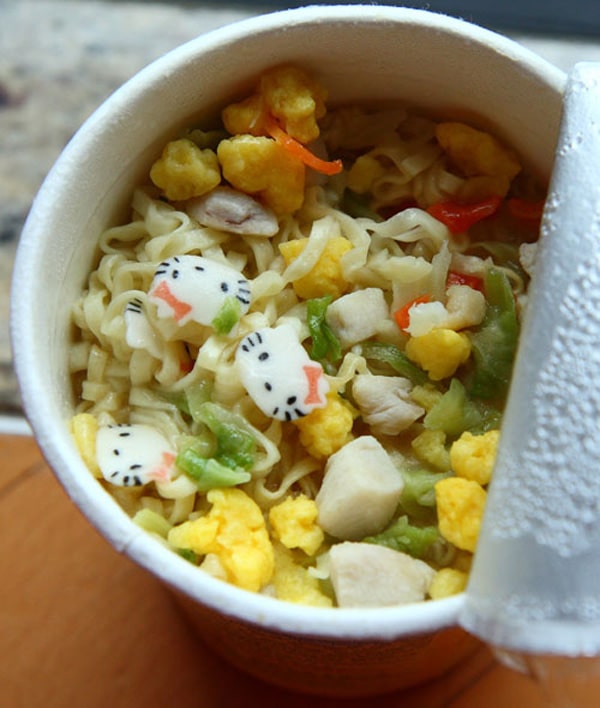 What are you having for lunch today? Oh, nothing. JUST A BUNCH OF LITTLE HELLO KITTY FACES AHHHHH! Inappropriate to have a case of these shipped to the office? I think not.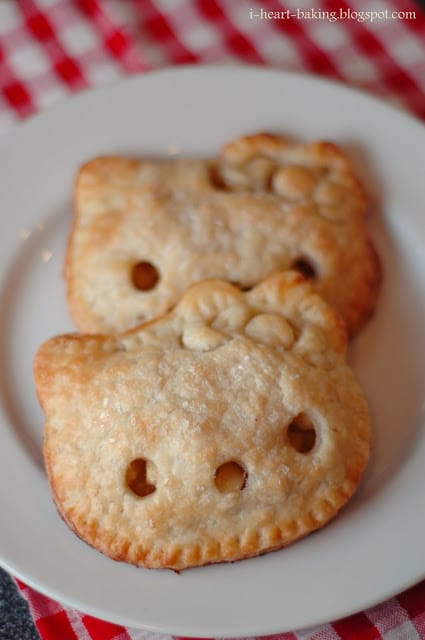 So obviously the blog I found this on makes it seem super easy to make these little pie pockets. I'm not going to get into what mine would look like if I tried to do this, but if you're a baker, give it a go.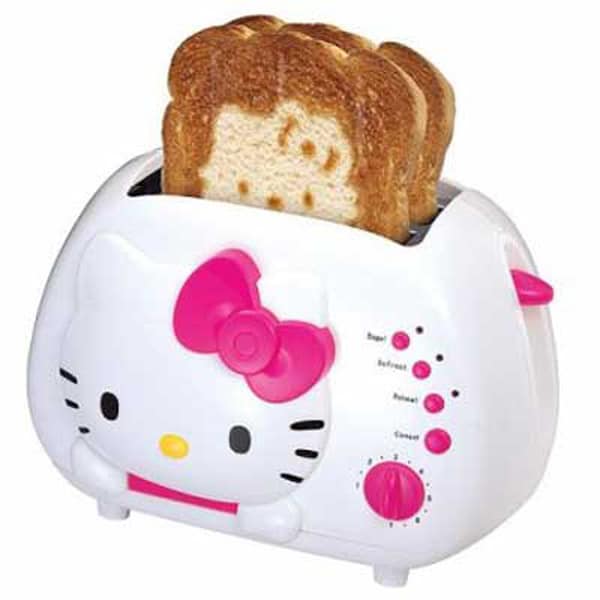 This is more in line with my culinary skills, although I'm sure I'd find a way to mess this up.
4) As a burger: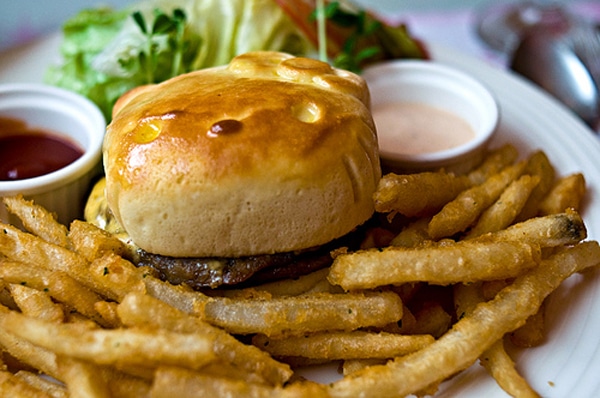 If this were a veggie burger, then the only thing cute about it would have been the bun, and I would have devoured it. But it used to be an adorable little cow, sooo … #imnotjudging #imjustsaying
5) In a latte: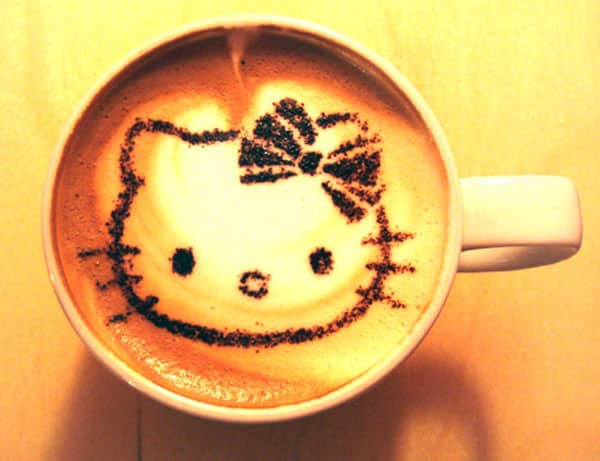 The other day my barista made me a latte with a heart in it. I told him that I was not impressed and that I want a cat face next time, which he said he could probably do. I'll have to show him this picture when I go back in and demand that that cat be Hello Kitty.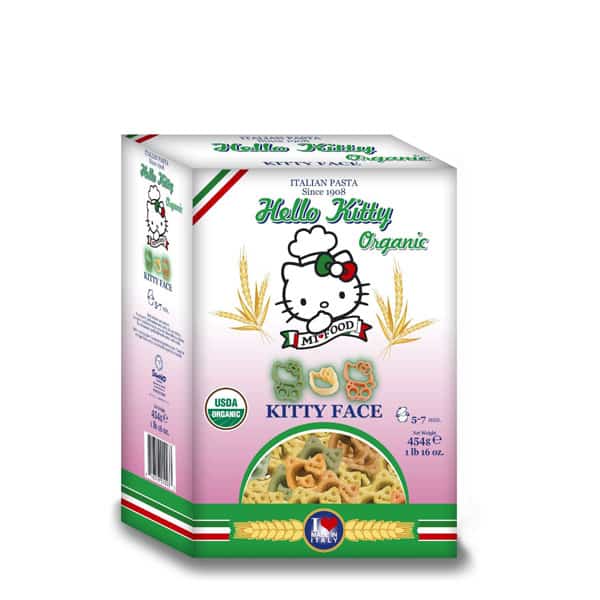 There is a whole line of Hello Kitty food that is a-do-ra-ble! There's HK olive oil, HK vinegar, HK corn flakes — the list goes on. The problem is, I can only find it in bulk, and as much as I WANT six jars of HK-branded Nutella, I also WANT to not gain 50 pounds.
7) As a waffle: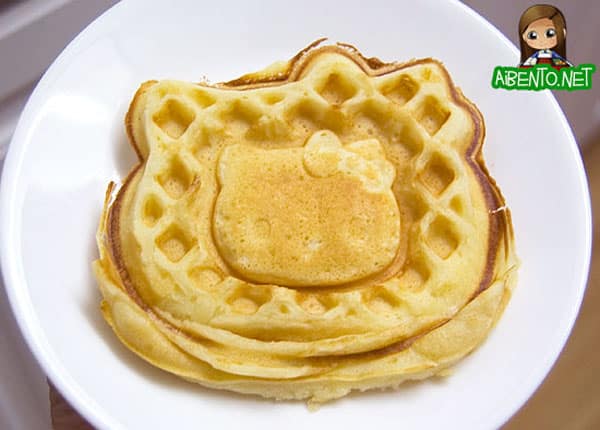 This reminds me of the Mickey Mouse waffle maker my parents had when I was tres petite. I blame them for my cute food obsession.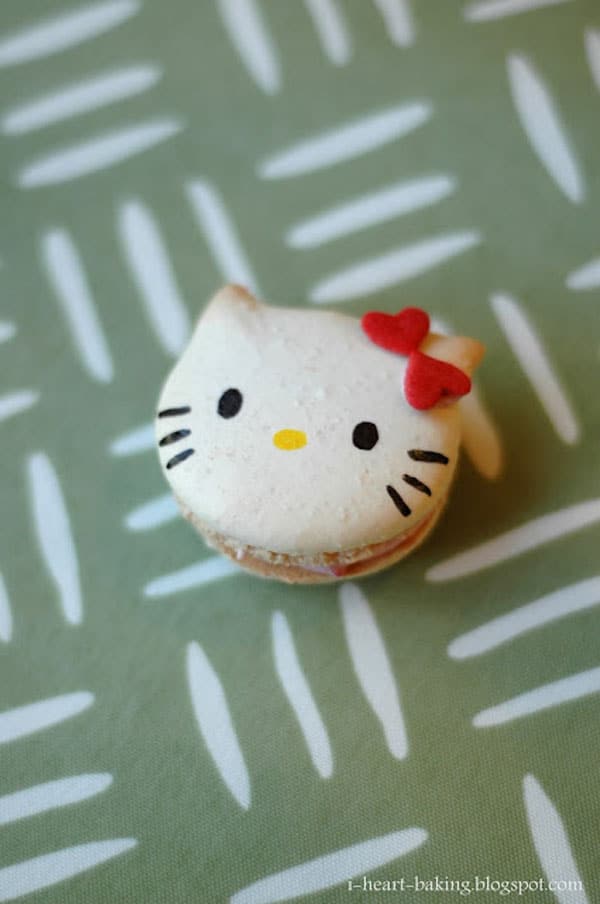 The other day when I was concocting one of the many diets I go on that last one day, I decided I'm only going to eat sweets if they are superfancy. I think my rational behind this is a) doing so will make me feel super posh, and b) I won't be able to afford them so I'd eat them very infrequently. I'll let you all know how that goes. These are certainly on the okay list.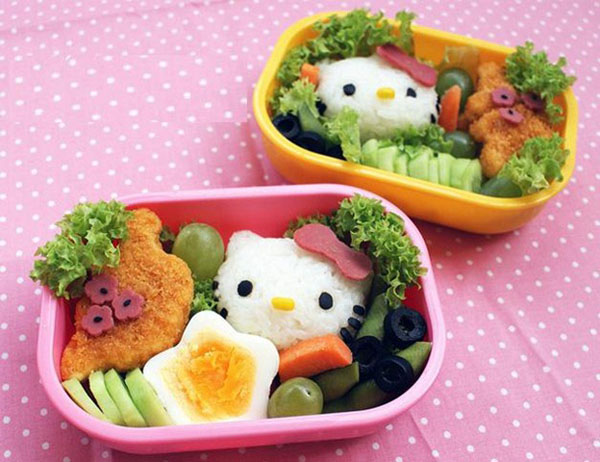 Bento takes two of my favorite things, food and kawaii, and marries them together in head-exploding cuteness. Come to think of it, bento should also be on my new diet because I'd never eat it! JOKE. I am pro-kawaii, but not pro-ana. Don't be mad.
10) As a dumpling: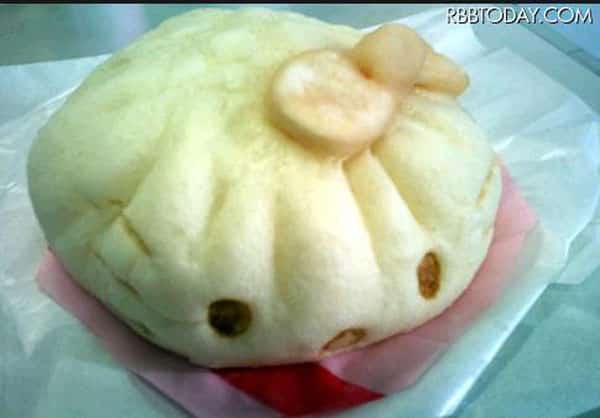 This is a Chukaman, or a steamed Chinese dumpling, sold at convenience stores for 150 yen ($2). After finding this last Hello Kitty treat, it's official — I'm moving to China. Z├ái ji├án!