From breakdancing to the robot to slow dancing, these 11 cats have some real fancy feet. Sometimes, when the urge strikes, you just can't help but get up and boogie! And sometimes, if you're unlucky enough, someone has a camera around to capture the moment.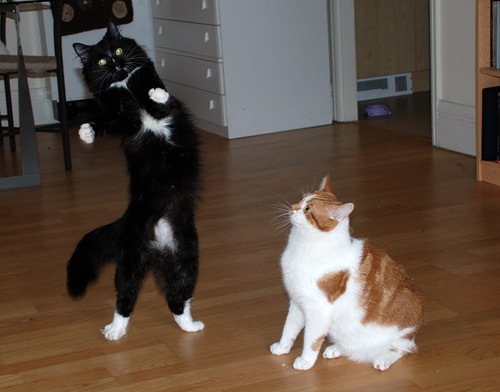 Dude, you look ridiculous. No one's done that dance move in decades. Photo by Lerotic.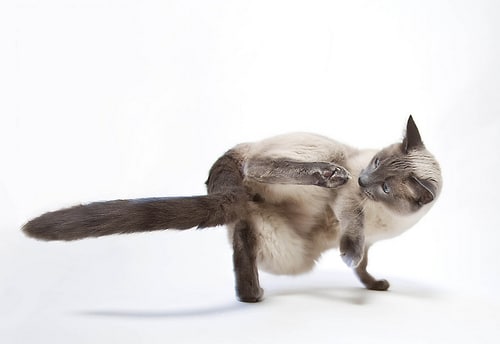 Charlie breakdancing on the floor. I think he's about to launch into one of those fast, crazy spin moves! Photo by Stephanoot.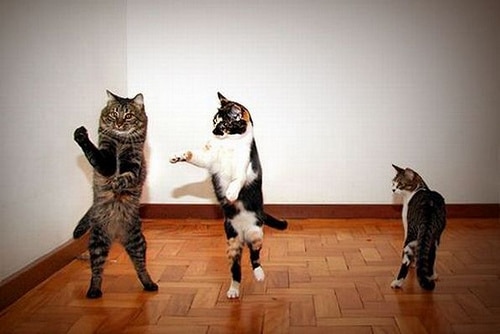 Dance like no one's watching. Oh, wait. That guy over there is. Photo by ýé¼ÙØ╝1.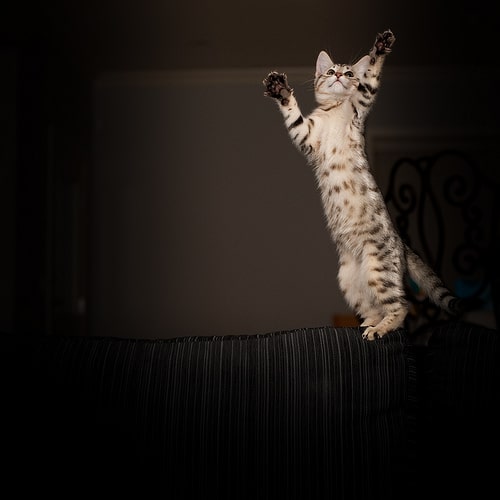 Jazz paws! Photo by Lesley & Mike.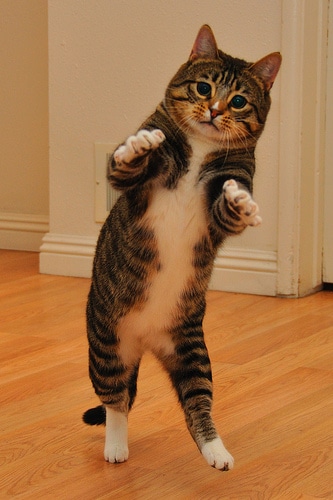 Thriller Cat should have been in Michael Jackson's video! Photo by Lam's photo.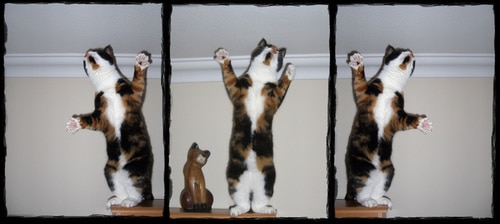 To the left, to the right! Charlotte busts a move. Photo by Craig Richardson.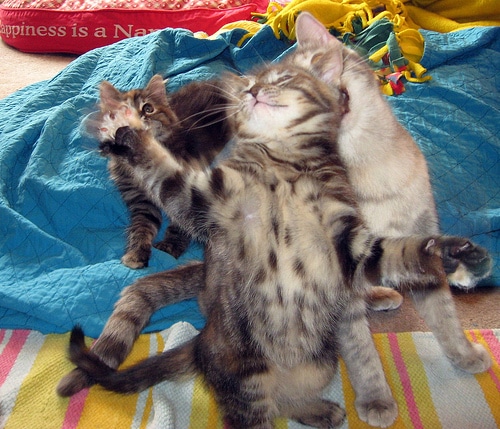 Viva is really feeling the beat. She lives for music! Photo by elycefeliz.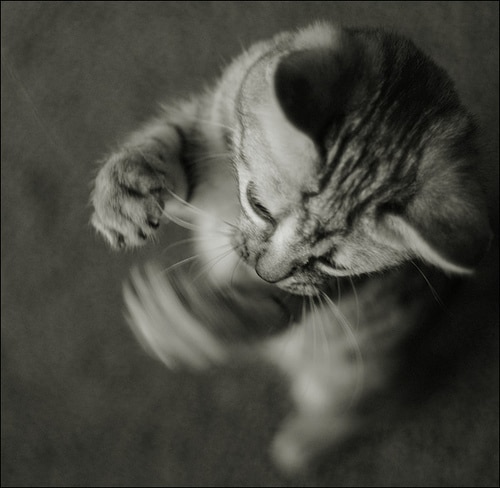 Aerial view of this cat's signature spin move! Don't get dizzy. Photo by wind_of_change.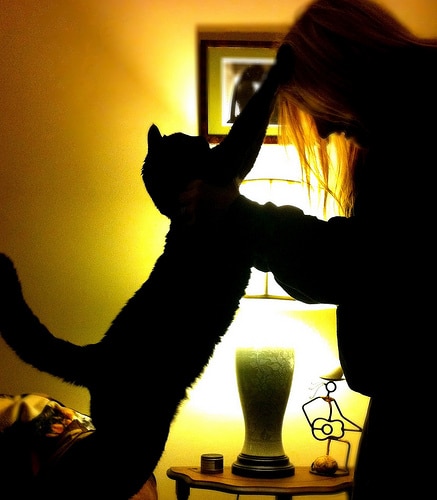 Sleepy asked his mom to slow dance, and even set the lighting just right. Photo by AdamalCracker.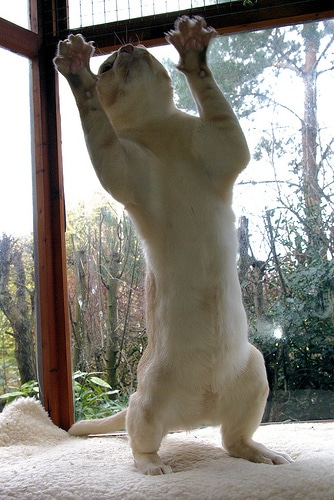 Bobby puts his paws up in the air and waves them like he just doesn't care. Photo by Chris Willis 10.